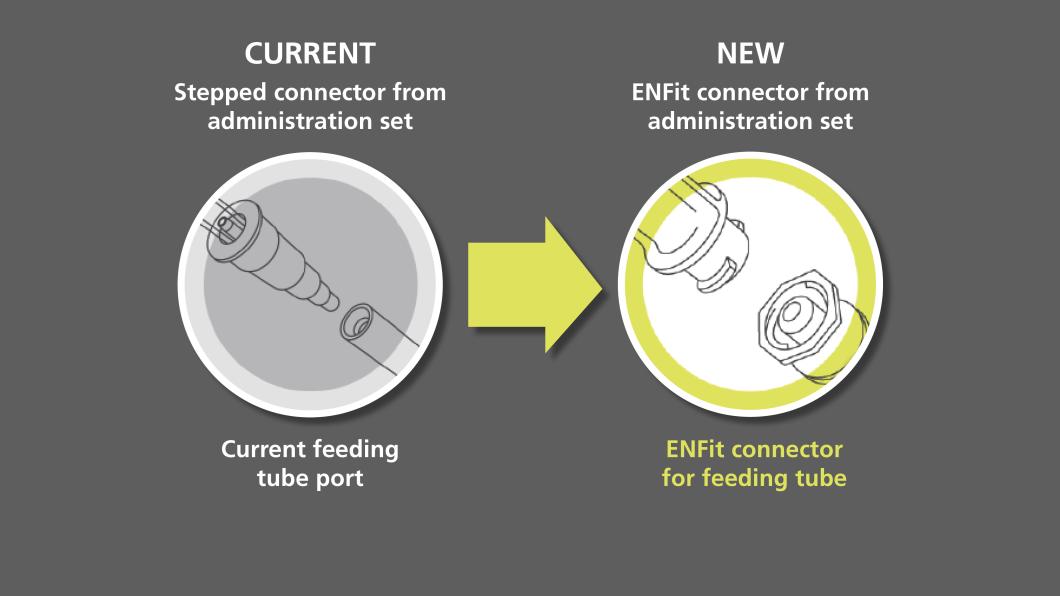 Holland Bloorview to introduce new ENFit feeding tube connectors
Holland Bloorview, in partnership with SickKids and Ontario pediatric specialty hospitals, will transition to the ENFit connector by winter 2023 for devices that provide medication and nutrition to clients.
ENFit is a global patient safety initiative, designed to ensure that feeding tube connectors are incompatible with the connectors for other delivery systems such as trach tubes, IV lines and catheters. This new feeding tube equipment is designed to ensure mealtime and medication administration is as safe as possible for kids and adults that are fed through a tube.
"Our current feeding system has a universal connection, which means that it can connect to any medical device and cause serious harm," says Laura Nicholson, advanced practice nurse educator of the ENFit working group at Holland Bloorview. "The new connection is designed to reduce the likelihood of accidental misconnections by taking away its ability to connect to the wrong system while also preventing potential leakage."
Ontario's pediatric specialty hospitals are working together with community agencies and children's treatment centres to ensure a smooth and safe transition to ENFit practices for patients and families.
"SickKids is always looking for ways to help reduce preventable harm," says Erica Patterson, clinical nurse specialist, interprofessional practice, SickKids. "The adoption of ENFit aligns with our commitment to quality and safety, and collaborating with other children's hospitals will help make the transition to ENFit as seamless as possible for children and families at SickKids and beyond." 
Use of the ENFit includes:
Use of a twist-in connection rather than the friction-held legacy connector
Enhanced cleaning practices to prevent buildup and residue
Improved dose accuracy through use of specific medication accessories
To learn more, visit our ENFit FAQ featuring some of the most common questions asked by clients and families. Additional information will become available through AboutKidsHealth in the coming weeks.
For information on preparing and administering medications using ENFit, visit stayconnected.org or read more about ENFit cleaning procedures.  
This initiative has been endorsed by the Children's Health Coalition. Read their joint statement here.