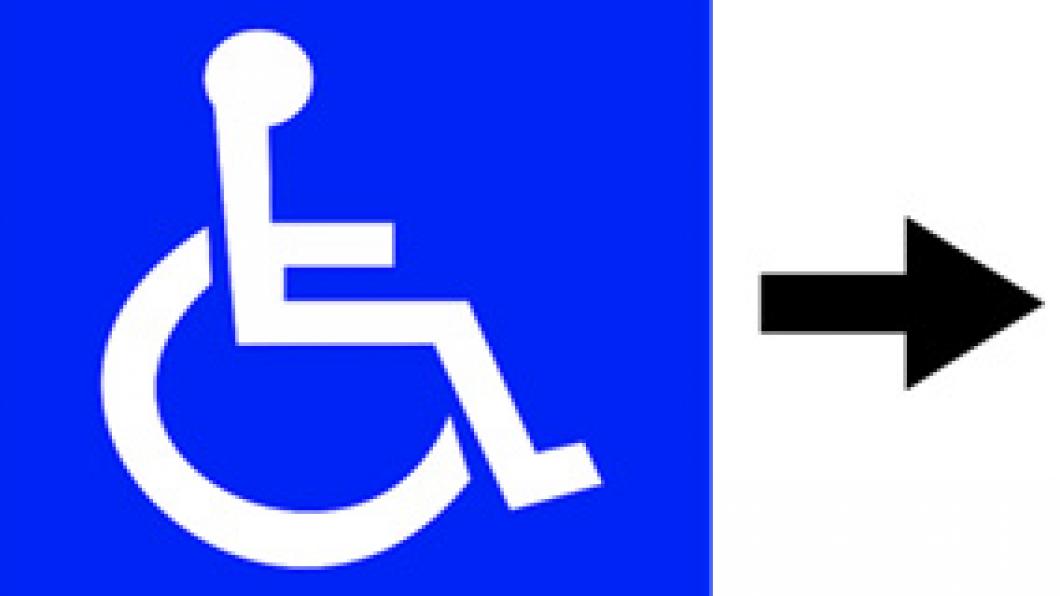 Holland Bloorview endorses grassroots campaign to update the accessibility symbol in Ontario

Holland Bloorview Kids Rehabilitation Hospital is endorsing The Forward Movement, a grassroots organization aiming to update the accessibility symbol in Ontario. The updated symbol emphasizes ability and the individual, while the current symbol, developed nearly 50 years ago, is static and focusses on disability.
The Forward Movement is part of a growing international movement that over the last five years has led to the adoption of the updated symbol in American states such as New York and Connecticut, and cities such as Nanaimo, British Columbia, and Phoenix, Arizona. Apple Inc. has also embedded the new symbol on iPhone keyboards.
As Canada's largest rehabilitation hospital for children and youth who have a wide variety of disabilities, conditions and injuries, an important part of our mission is to promote equity and drive social justice for people with disabilities. The updated accessibility symbol encourages people to rethink their understanding of disability.
The Forward Movement's aim is to have the updated symbol embedded in provincial legislation, requiring its use on new accessibility signage. The organization has launched a petition to support these efforts.
To learn more and sign the petition, visit:
www.theforwardmovement.ca