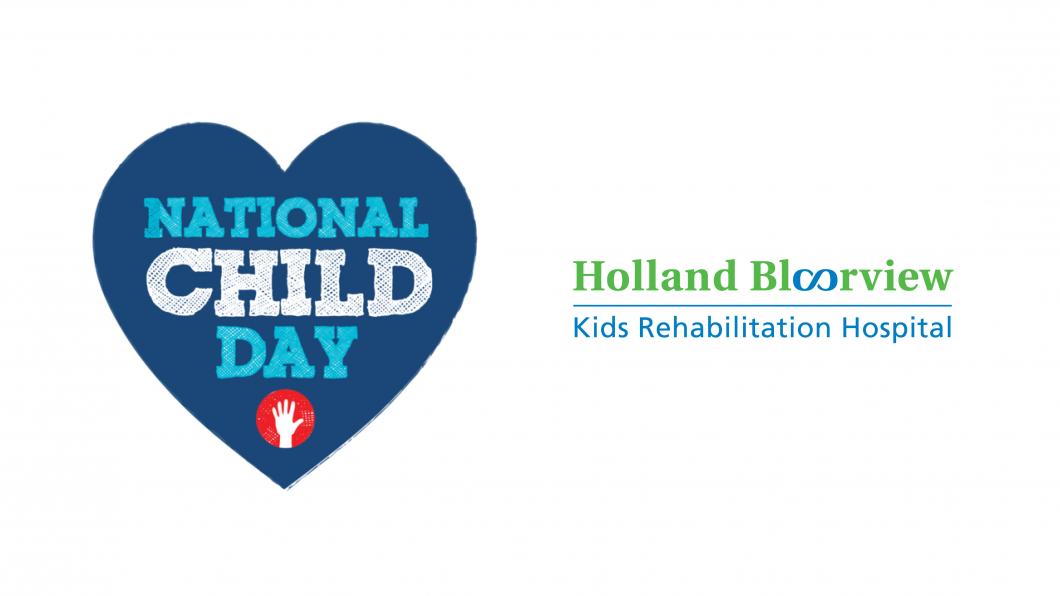 Holland Bloorview celebrates National Child Day on November 20
Kids with disabilities need to be seen and heard, too
Presented by Children First Canada, National Child Day is celebrated on November 20 in recognition of Canada's commitment to upholding the rights of children and two historic events: the 1959 signing of the UN Declaration of the Rights of the Child and the adoption of the UN Convention on the Rights of the Child in 1989. Globally, the day is known as World Children's Day.
Due to COVID-19, there are no in-person events this year; however, Holland Bloorview Kids Rehabilitation Hospital is proud to partner with Children First Canada for a live digital event, which will feature two Holland Bloorview videos about Dear Everybody, including one specifically about our outreach program. Dear Everybody is the organization's flagship campaign that aims to end disability stigma and increase representation of people with disabilities, children included, in the media.
Arjun Ram, CBC Kids News contributor, will host the live event. A special interview with Canadian basketball player Michael Linklater will be included.
Date: Friday, November 20, 2020

Time: 1 to 2:30 p.m. ET

Format: Live digital event with videos from children, youth and children's champions, and live interviews from Canada's leading voices for children's rights and well-being

Register for the Zoom webinar. 
Please join us in advocating for all children and ensuring their rights are protected by tuning in and sharing details of the event with your networks and on social media.
Use the hashtags #SeenAndHeard, #NationalChildDay and #ChildrenFirst. On Twitter and Instagram, tag @children1stca. On Facebook, tag @childrenfirstcanada.
In addition, read a blog by Julia Hanigsberg, president and CEO of Holland Bloorview.
Background:
Children make up one quarter of the Canadian population and they are 100% of the future. They are citizens with rights, opinions and ideas, and they deserve to have input in the decisions that directly affect them.  
The theme of this year's National Child Day is that children should be seen and heard. The aims are to educate and engage children and youth on children's rights, and connect children and adults who care about kids to have meaningful conversations.
At Holland Bloorview, we are proud partners of National Child Day and know that children with disabilities are often left out of the picture. Learn more about what we are doing to address this issue through our Dear Everybody campaign.