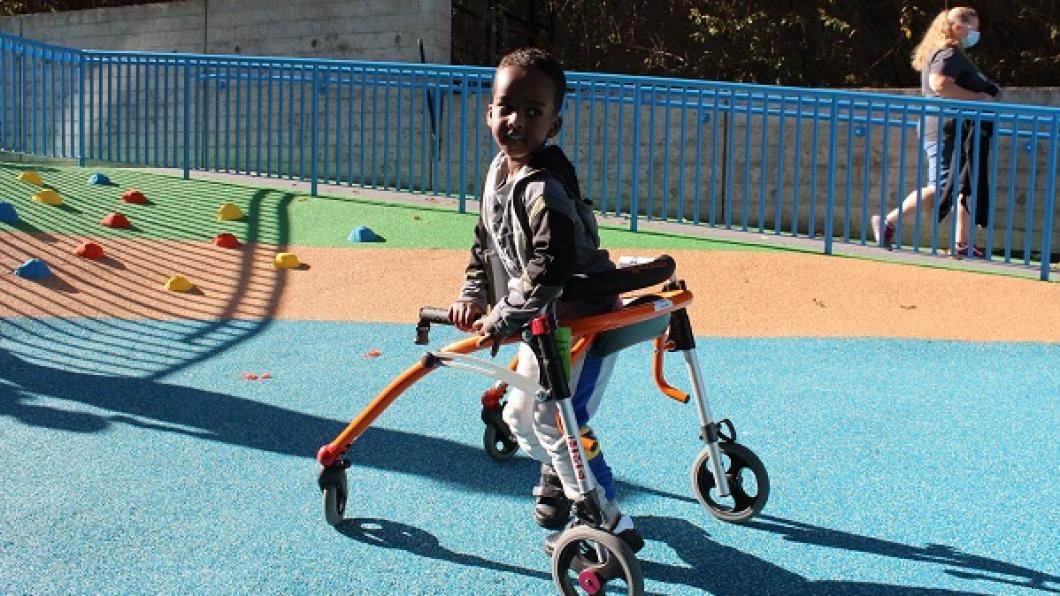 Holland Bloorview celebrates launch of its accessible playground
Co-created in partnership with Bloorview School Authority and Kindercircle, the state-of-the-art, adaptive play scape will give the hospital's clients and students a place to explore 
Holland Bloorview unveiled its new, accessible playground today. Nestled on the west side of the hospital, the playground was built in partnership with the Bloorview School Authority and Kindercircle Daycare for its students and clients to explore and have fun.
The hospital plans to hold a virtual launch tonight to celebrate the launch with its community and supporters.
"We are very grateful to Janis Rotman, Glen Road Capital Partners and the 2020 Boat Rally for Kids supporters for donating to our new accessible playground," says Sandra Hawken, President and CEO of Holland Bloorview Foundation. "There is an urgent need for safe access to outdoor play for kids with disabilities, especially now that indoor play is not possible."
Lead donor, Janis Rotman, says she's happy to support this project. "This playground will remove physical and social barriers to outdoor play so that kids with disabilities can just be kids. I believe that children deserve the chance to play and have fun together – it is so important to healthy development."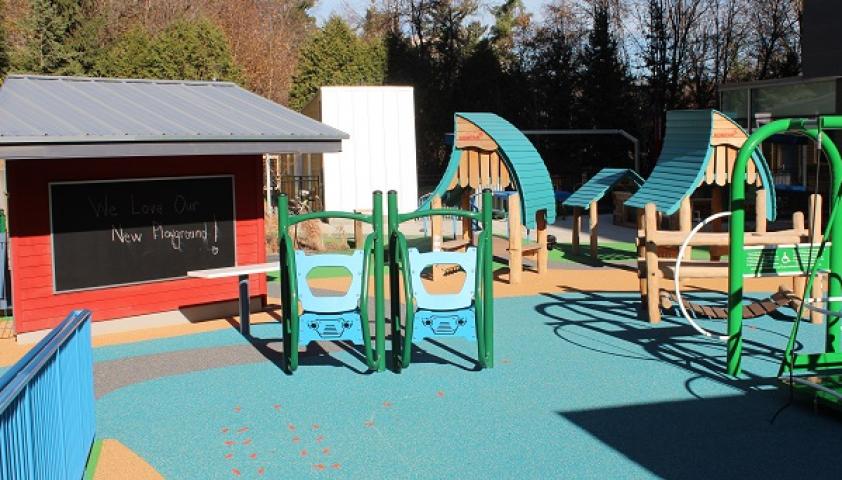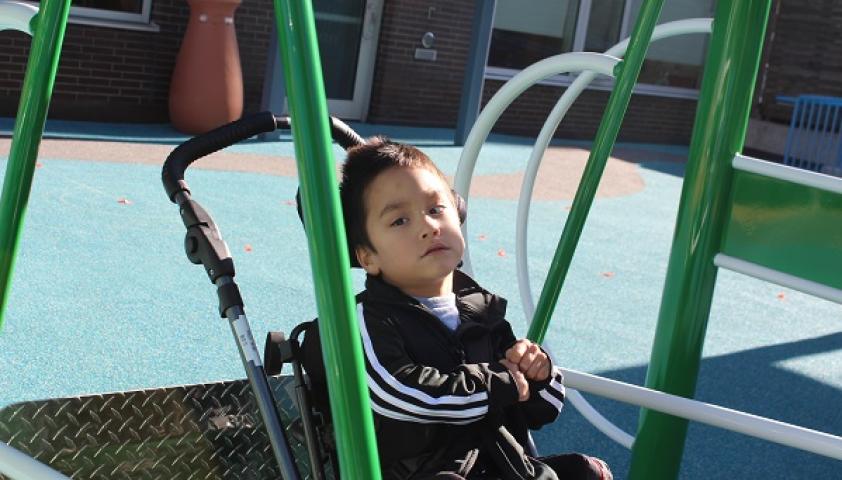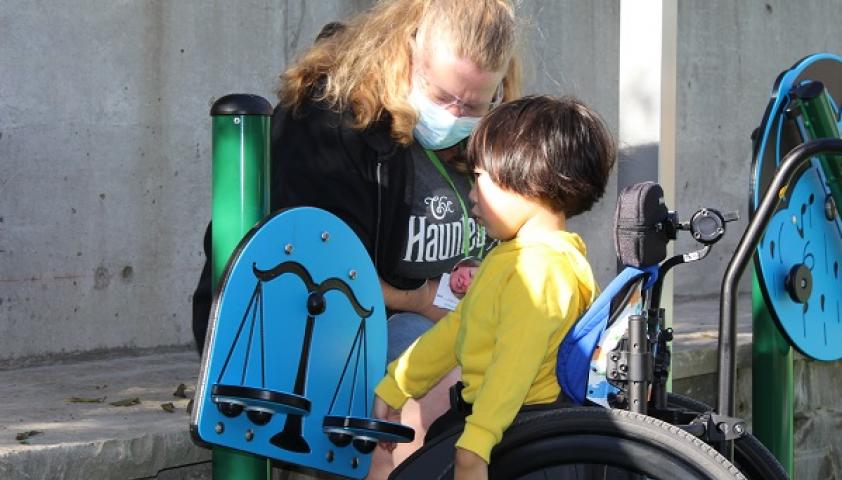 Children will be able to express their creativity through play, whether they're playing with friends in accessible colourful play huts, drawing on an outdoor chalkboard, or creating their own music on musical instruments and play panels scattered throughout the playground. They can also play on fully accessible swings and slides, including a special wheel chair swing.
The play scape will also encourage them to explore nature as well. Kids can see their outdoor environment up close by exploring the many types of plants growing in outdoor planting beds. The rubberized surface of the playground has also been coloured to mimic beaches, rivers, mountains and meadows for children to explore safely.
"When the opportunity presented itself to build a state-of-the-art, fully accessible playground as part of the BRI growth strategy, we were thrilled," says Nadia Lise Tanel, director of growth strategy at the Bloorview Research Institute. "Now, all children at Holland Bloorview will have the opportunity to learn, grow and play in the safe and accessible playground. Researchers will also have a place to study and inform playground design."
The inclusive playground was co-designed and co-created by a playground committee comprising clients and their families, teachers, clinicians, staff and volunteers – all with the vision of not only ensuring it met the highest standards of accessibility, but one that it also fosters wellbeing for children.
"The positive social, emotional and physical impacts that will result from having this space in which students of all abilities can play together is immeasurable," says Sarah Nauman, principal of the Bloorview School Authority. "For many of our students, this means the ability to swing beside a friend for the very first time.  Words cannot express how excited we are at Bloorview School to see this playground become a reality."
Dr. Timothy Ross, a scientist at the BRI with expertise on inclusive spaces for children, says playgrounds are very important spaces that offer children opportunities to play freely, and to learn and develop through peer interactions. The scientist and assistant professor at the University of Toronto, who joined the research institute in late March, provided his insights to the playground's designers before the build was completed earlier this month.
"This playground has been thoughtfully designed to be inclusive in so many ways. As a result, it will allow children with all abilities to feel welcome and will give them ample opportunity engage in play. It sets a high standard that I hope will inspire more inclusive playground designs across our parks, schoolyards, and neighbourhoods."
The playground redevelopment is the first phase in the Bloorview Research Institute's (BRI) largest research expansion in its 120-year history. This expansion will increase the research institute's ability to continue conducting client- and family-centred research. Indeed, the BRI is already home to 41 world-class scientists and investigators and 12 labs that are making transformational discoveries.
An important component of the expansion is an 11,000 square foot addition that will create much-needed space to reach the research institute's goal of having the highest concentration of childhood disability research in the world.
Learn more about Grow Holland Bloorview Research's expansion plans: growhbresearch.ca