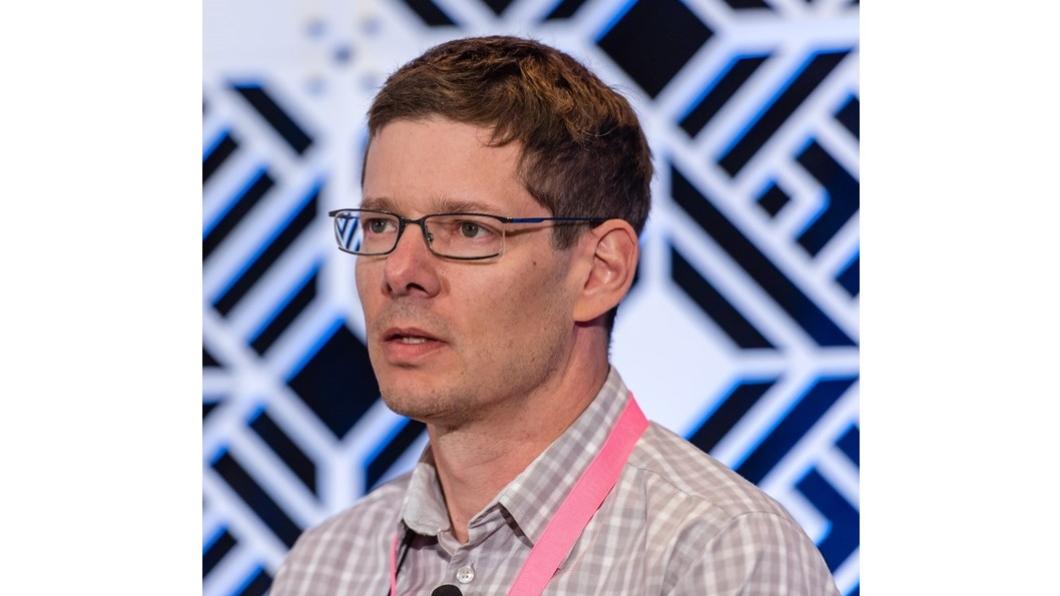 Dr. Jaimie Borisoff speaks about inclusion and innovation on re-imaging wheelchair technology
Q & A with this year's Mickey Milner International keynote speaker at the 17th annual Bloorview Research Institute (BRI) Symposium.
Dr. Jaimie Borisoff, director of BCIT's MAKE+ Applied Research group, and former Canada Research Chair in Rehabilitation Engineering Design, focuses his research on assistive technology development and rehabilitation engineering. Specifically, a major theme is the research and development of "dynamic" wheeled mobility devices that promotes autonomy.
He will be presenting his research innovations at the upcoming 17th annual BRI Symposium on November 14, 2022. Prior to the symposium, we had the opportunity to sit down and talk about his inspirations and innovations for his studies.
What inspired you to pursue this career path?
My research often comes from my own life. I took inspiration from various aspects in my life that I felt had barriers and gaps in the technology and activities I wanted to participate in while being a fulltime wheelchair user. That's what motivated me.
Something else that has driven my research to create a more inclusive world was having my own children. The desire of wanting to share different experiences and activities with my children and family is what sparked my imagination to research autonomy and further adapting wheelchair technology.
Can you tell us what autonomy looks like to you?
When I think of the notion of autonomy, it comes down to being able to do what you want to do, whenever you want to do it.
Autonomy to me also means spontaneity, which led to me question the possibility of someone who is a manual wheelchair user like myself to be more spontaneous when out in the community or nature. With the right equipment that is modular, portable and available when you want it to be available it is possible to be spontaneous and do activities on my own accord. If I have other add-on devices at my disposal, can I have more spontaneity and autonomy with doing things when I want to do them? These concepts drive a lot of the work we are doing on the wheelchair mobility side of our research.
Can you tell us about your innovations?
I created the Elevation wheelchair about 15 years ago based on my own experiences. By the time I was in graduate school, I was alternating between three wheelchairs. The first being a standard manual wheelchair for everyday use. A second one for wheelchair basketball, allowing me to sit in a much lower position to push better and get more balance. The third chair lifted me into a standing position and allowed me to stop anywhere in between the standing and sitting position.
I questioned if there was a way to merge the functions of all three chairs that I was using into one chair. This led to the creation of the Elevation wheelchair. "Elevation™" is an everyday ultralight wheelchair with "on the fly" user-adjustable seat and backrest positioning capability. This wheelchair increases function and community participation by letting users optimally position themselves to suit different daily activities whenever they want. On one side is a lever that lets you adjust your seat height about 10 inches, from a low "dumped position" to semi-standing. Lower might be better for wheeling or activities requiring good trunk stability; higher might be better, for example, for chatting with people or reaching shelves. On the other side is a lever that lets you adjust your backrest angle, from reclined (for comfort, stability, or safety wheeling downhill) to "declined" for changing your centre of gravity forward and making it easier to wheel up hills.
If there's one thing you want people to take away from your speech, what is it?
The one thing I want to highlight is what we've been trying to do with several of our recent projects, which is using existing consumer technology and adapting them to making something functional for someone with a disability. It's a more streamlined way to get things into the market.
Instead of making a technology from the ground up and making a device for a certain population, we are taking an existing machine and creating a kit allowing individuals to purchase it and adapt it to their needs.
As researchers, this is the model we need to explore more as an industry, so we can help bridge the gap with getting products and developments from research labs into the market more quickly and cheaply.

Register now for the 17th annual BRI Symposium