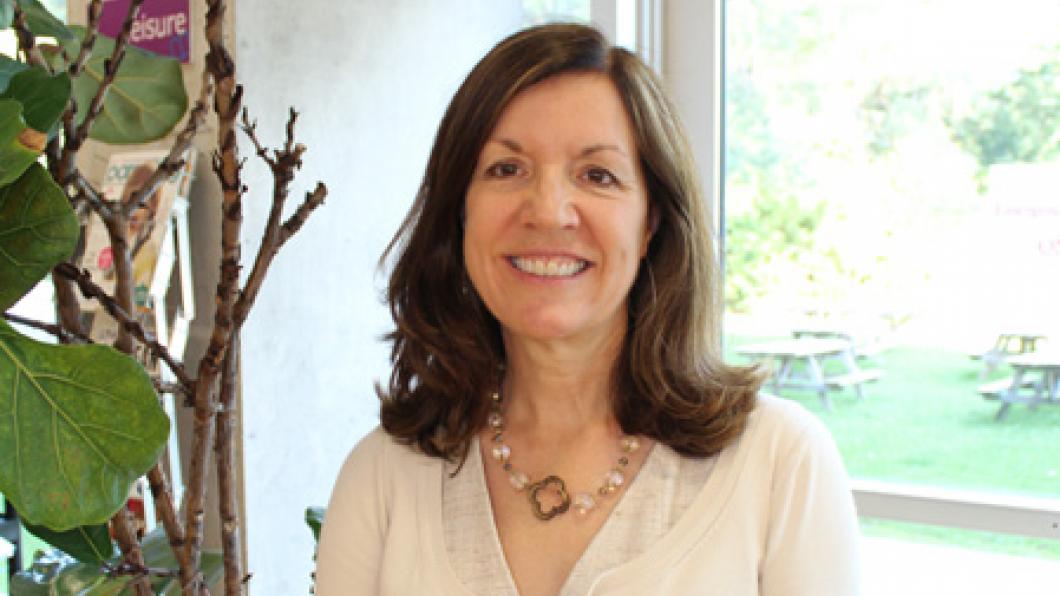 Dr. Darcy Fehlings recognized for her leadership and contributions to the field of childhood disability during a 10-year term as BCHF Research Chair in Developmental Paediatrics
Over the last 10 years, Dr. Darcy Fehlings has been busy.
The Bloorview Childrens Hospital Foundation (BCHF) Research Chair in Developmental Paediatrics since 2007, Dr. Fehlings, senior clinician scientist, Holland Bloorview Kids Rehabilitation Hospital, is completing her term as the research chair holder.
Under her leadership over the last decade, Dr. Fehlings has made unparalleled contributions and advancements in the field of developmental paediatrics, from student mentorship to establishing an international evidence-formed network to make a real and meaningful impact in the lives of children and families with cerebral palsy. Some of these notable contributions include:
Spearheading Translational Neuroscience Networks
During her time as the BCHF Chair in Developmental Paediatrics, Dr. Fehlings has been instrumental in leading translational neuroscience networks that bring together an interdisciplinary group of scientists and stakeholder groups – a big part of which involve families and their input on important research questions. Over the last seven years, Dr. Fehlings has led the Ontario Brain Institute's Childhood Cerebral Palsy Integrated Neuroscience Discovery Network (CP-NET) that has made groundbreaking advancements in the link between genomics and risk of cerebral palsy (CP). This research gained national attention in 2017. In addition, Dr. Fehlings provided leadership for the Cerebral Palsy Discover Program of Kids Brain Health Network, a multi-stage, national effort to accelerate research into discovery.
Dr. Fehlings' interest in the functions of the brain has also led her to jump start research programs that evaluate the role of interventions at the brain level. Her work on constraint therapy, a type of treatment for children with hemiplegic CP, has been monumental in helping to understand what positive changes are happening at a brain level to help kids regain movement in their hemiplegic hand by constraining the non-impacted hand. Along similar lines, Dr. Fehlings is also exploring the use of metformin to enhance endogenous stem cells and improve white matter function in the brain of kids with CP – which is often injured – to subsequently improve their motor function.
Engineering of a multifaceted game that's fun, therapeutic, and team-oriented for kids with CP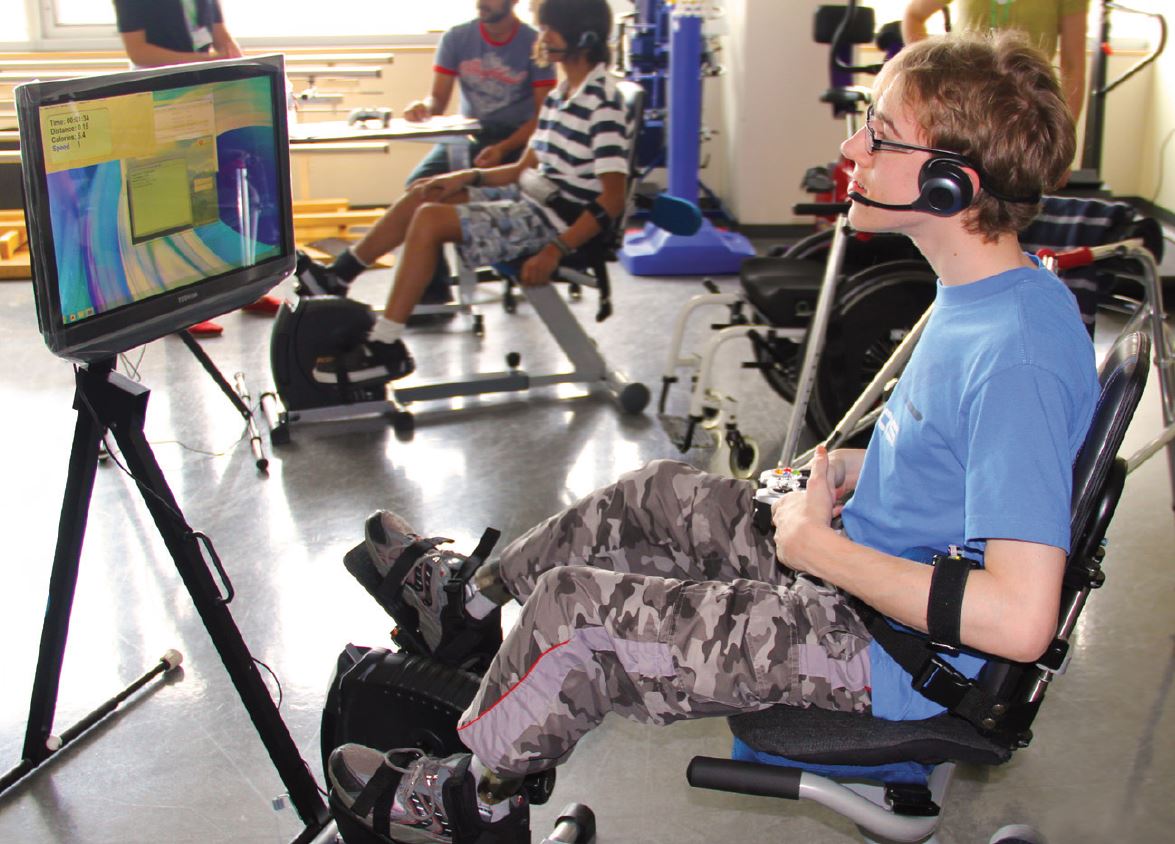 In 2010, Dr. Fehlings collaborated with Dr. Nicholas Graham (Queen's University) to conceptualize and create a multi-player game called CP Exergames at Holland Bloorview to help children and youth with CP develop cardiovascular strength and enhance their social interaction opportunities. By pedaling on a customized recumbent bicycle, CP Exergames helps promote improvements in physical fitness and cardiovascular health benefits, and give kids and youth with CP the opportunity to play and interact with each other in a virtual world.
"The CP Exergames has been an exciting project that is continuing to move forward. We're about to embark on a new research project that will look into its potential role in helping to manage post-operative pain for children with cerebral palsy who have undergone orthopaedic procedures," adds Dr. Fehlings.
An area of particular importance to Dr. Fehling's work is pain in kids and youth with CP. "Pain is one of the most important factors in negatively impacting a child's quality of life," she says. Dr. Fehlings' research has shown that as many as 25 per cent of kids with CP have moderate to severe pain that restricts their activities, and many others experience chronic pain that persists over time.
Leveraging care pathways nationally and across the globe
A particular passion of Dr. Fehlings, she has led and brought forward the internationally-recognized, evidence-informed Care Pathways for the American Academy for Cerebral Palsy and Developmental Medicine. In addition to leading the care pathways initiative, Dr. Fehlings launched the two of the care pathways: Osteoporosis in Cerebral Palsy and Dystonia in Cerebral Palsy.
"The care pathways project holds a special place and is very important because it's an example of an international effort to bring research evidence into practice to improve the quality of life for kids and youth, and their families with cerebral palsy," says Dr. Fehlings.
The goal of care pathways is to establish best-practice and evidence-informed practical summaries for clinicians to be better guided in making a difference in their clients' lives.
Dr. Fehlings will continue her role as a senior clinician scientist and lead of the CP Discovery Lab at Holland Bloorview, and head of the Division of Developmental Paediatrics in the Department of Paediatrics at the University of Toronto. At the hospital and the University of Toronto, she has mentored and built research capacity of the next generation of childhood disability leaders in students at the graduate and undergraduate levels, and subspecialty residents training at Holland Bloorview.
What's next for Dr. Fehlings? It's business as usual – and more.
"One of the areas that I think is really important in moving the field forward is keeping applied childhood disability research closely connected with basic and translational research. This way, we can ensure that the discoveries that are happening are applicable and make a real difference in the lives of children with disabilities."
On behalf of Holland Bloorview and the Bloorview Research Institute, we humbly thank Dr. Fehlings for contributing to a world of no boundaries for kids, youth and families with a disability and truly embodying Holland Bloorview's core strategic values in discovering for action, personalizing pathways, connecting the system, and leading and modeling social change.