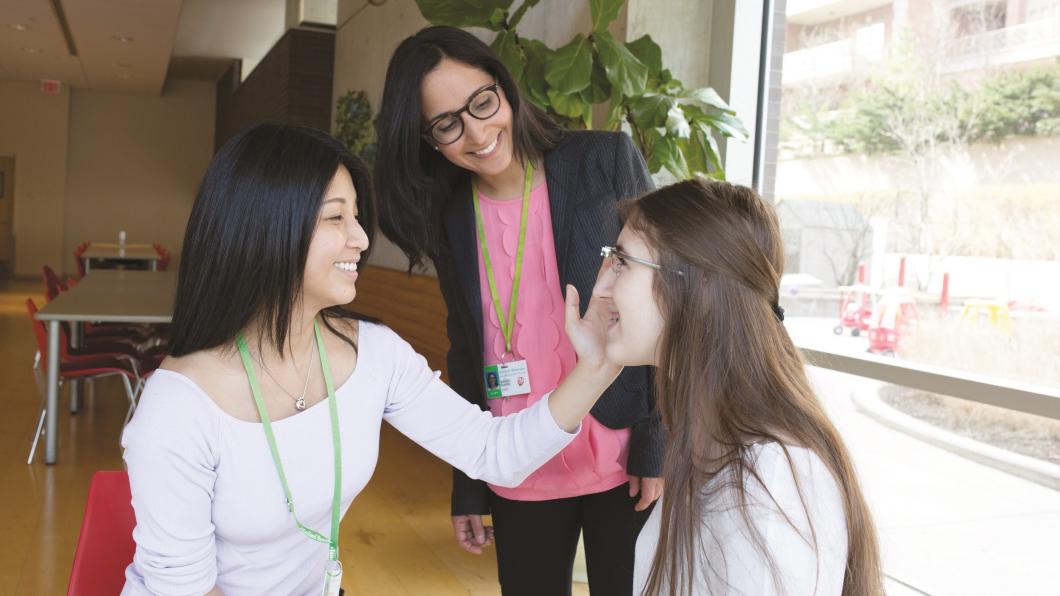 Dr. Azadeh Kushki one of the first early career researchers to receive funding for exploratory research in autism
On May 13, 2019, Dr. Azadeh Kushki, scientist at Holland Bloorview's autism research centre (ARC) became one of the first 157 early career researchers to receive funding for her exploratory research titled "Challenging the Labels of Autism and ADHD: A New Paradigm for Discovering Biologically Similar Groups that Transcend Diagnostic Labels". 

Announced by the Honourable Kirsty Duncan, minister of science and sport, this first investment of $38 million will support early career researchers with five years or less of experience since their first academic appointment. Each recipient received up to $250,000 over the next two years.
"I am thrilled to be one of the early career researches to receive the New Frontiers in Research Fund. This funding will allow me to continue to advance research for children and families with autism and other neurodevelopmental disorders," says Dr. Kushki. "The results of this project will challenge how autism spectrum disorder (ASD) and attention-deficit/hyperactivity disorder (ADHD) are currently defined, diagnosed, and treated, and support the most meaningful and healthy futures for all children, youth, and families."
ASD and ADHD affects over 600,000 children in Canada. Today, these conditions are defined based on specific behaviours (such as social communication difficulties and inattention), which do not correspond to distinct and unique underlying biology. This suggests that ASD and ADHD may not exist as uniquely-defined diagnostic constructs, and highlight the need to discover other groupings that may be more closely aligned with biology and/or response to treatment.
To address this need, Dr. Kushki and team will question the validity of existing diagnostic labels, and search for and validate new groupings of children who currently have diagnoses of ASD and ADHD. The team will employ an interdisciplinary approach using computer science-based machine learning approaches to go beyond traditional analytics methods in the field. The aim is to challenge how ASD and ADHD is currently defined, diagnosed, and treated, and mobilize a paradigm shift to ultimately improve outcomes for individuals with these conditions.
The Government of Canada launched the New Frontiers in Research Fund (NFRF) to provide funding that supports high-risk, high-reward, interdisciplinary and international research to help Canadian researchers make the next great discoveries in their fields. The Exploration stream is one of three streams that comprise the NFRF; a new initiative that will enable researchers to work together to solve the world's most pressing issues.
The autism research centre at Holland Bloorview conducts research aimed at improving outcomes and quality of life for children with ASD and their families. Its research encompasses many areas including genetics and biology, innovative technologies, developmental and behavioural interventions, and new care models.
Click here for the full Government of Canada release.