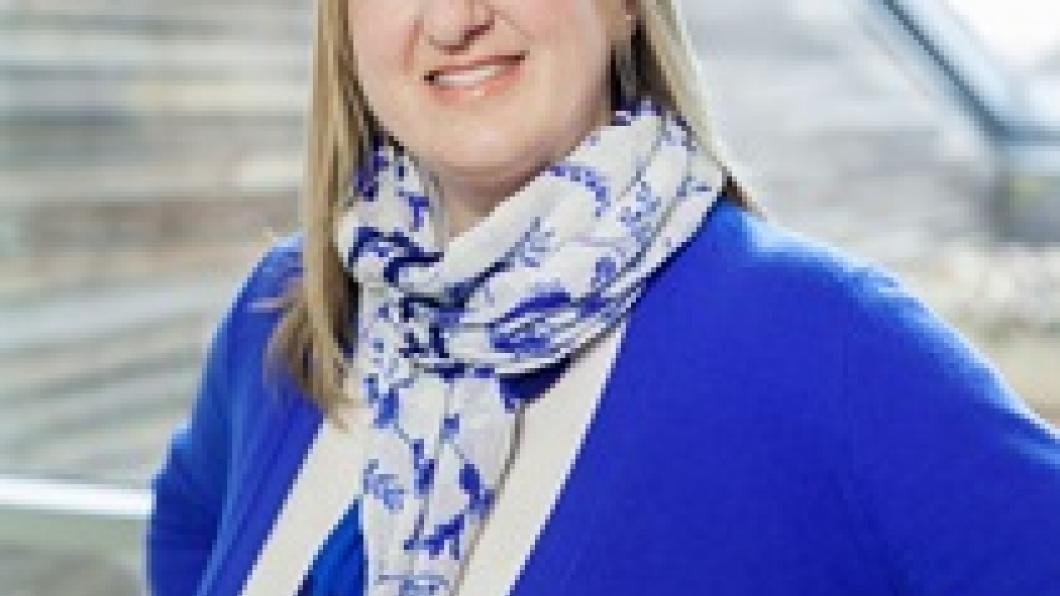 Connecting Research with Treatment – The Evidence to Care Team in Action
Holland Bloorview Kids Rehabilitation Hospital is one of a kind. Some people even say it's "magical." As a research and teaching hospital with an unwavering commitment to providing excellent care, Holland Bloorview's 'magic' often comes when clinical care is informed by leading-edge innovations discovered in the same building.
If you look closely beyond the ground-breaking research and effective treatment, there are people who facilitate the connection between the two worlds. They work with content experts, and build paths from the research lab to the client's room so that the breadth of pediatric rehabilitation research can help kids in their daily lives.
Meet Holland Bloorview's Evidence to Care (EtC) team – a group of specialized multidisciplinary professionals led by Dr. Shauna Kingsnorth. They lead the organization's Knowledge Translation practice – bridging the gap between research, clinical care and policy, informing the best care for children with disabilities within our hospital and beyond. And from the moment you meet them, you know that their work isn't a job. It's their passion.
Gather. Synthesize. Package.
Dr. Shauna Kingsnorth leads the EtC team.
When Shauna and her team get their hands on an important body of research, their passion turns into powerful action. "People identify a gap in knowledge or understanding," she explains. "Our job is to gather, synthesize, package and use scientific evidence to answer questions to guide clinical decisions."
A Multidisciplinary Team
In many ways, the EtC team is an unlikely group. Each member of this multidisciplinary team brings their own unique expertise and background. However, it's that depth of experience that makes them so effective.
Ashleigh Townley, a Knowledge Broker on the team, came to Holland Bloorview after working on programs for vulnerable populations. Working in that area caused her to reflect on the link between research and practice. "I knew there was research that could really help the work, and I was really excited to join a team that shared the same passion," she said.
Joanne Wincentak, the second Knowledge Broker on the EtC team, brings her previous experience as an occupational therapist to the team to emphasize their focus on the clinical applications of research, "I'm passionate about identifying relevant research evidence and supporting its implementation into clinical practice."
Knowledge Translation Specialist Christine Provvidenza leverages her background in injury prevention, program development and evaluation to focus on turning the research possibilities into real practices. "I'm really energized by the action piece," she explains. "I love taking research findings and turning them into tangible products that people can use."
On a typical day, the team can be found covering the entire range of Holland Bloorview priorities – with Shauna identifying knowledge-to-action priorities/projects, Joanne reviewing the literature, Ashleigh drafting a best practice document, and Christine discussing those practices with clinical teams.
Learning Together
The EtC team and Holland Bloorview are committed to constantly learning together. Melissa McGuire from Cathexis who did an external review of the EtC program explains why Holland Bloorview's team is so unique, "It's the culture of the team and how learning-focused they are. It was evaluation in order to learn, and do it better. Their approach was deliberate, flexible and collaborative."
It's that kind of collaboration, that brings the biggest benefits to patients and their families. And they can feel confident knowing that their care and treatment is based on the best available knowledge.
Meet the Team
Dr. Shauna Kingsnorth
Evidence to Care Manager
and Lead

Ashleigh Townley
Knowledge Broker
 

Joanne Wincentak
Knowledge Broker

Christine Provvidenza
Knowledge Translation Specialist