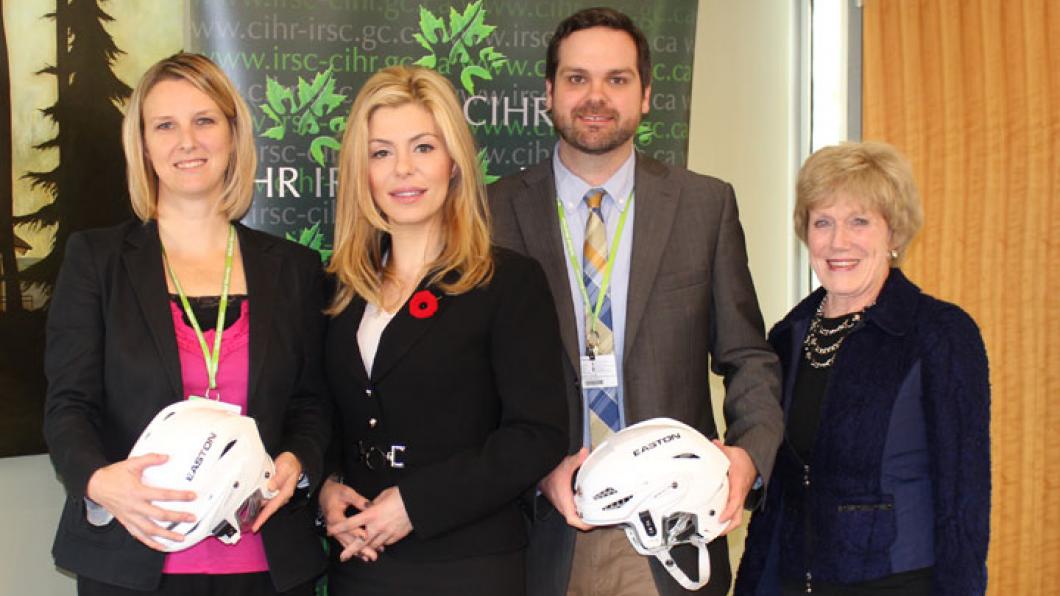 Concussion Research Centre — interviews and information
On October 29, 2013 HollandBloorview officially launched the Concussion Research Centre, one of the firstin the world for children and youth. This centre will conduct research toidentify, assess, and manage pediatric concussions to get young people back toenjoying their lives.
Please click on the linksbelow to view interviews and information from the Concussion Research Centre.
Eve Adams, Member of Parliament forMississauga–Brampton South and Parliamentary Secretary to the Minister ofHealth visits Holland Bloorview to highlight funding from the CanadianInstitutes of Health Research which supports the launch of the Concussion ResearchCentre.
Pictured from left to right: Dr.Michelle Keightley, Senior Clinician Scientist, Ms. Adams, Dr. Nick Reed,Clinician Scientist, Sheila Jarvis, President and CEO