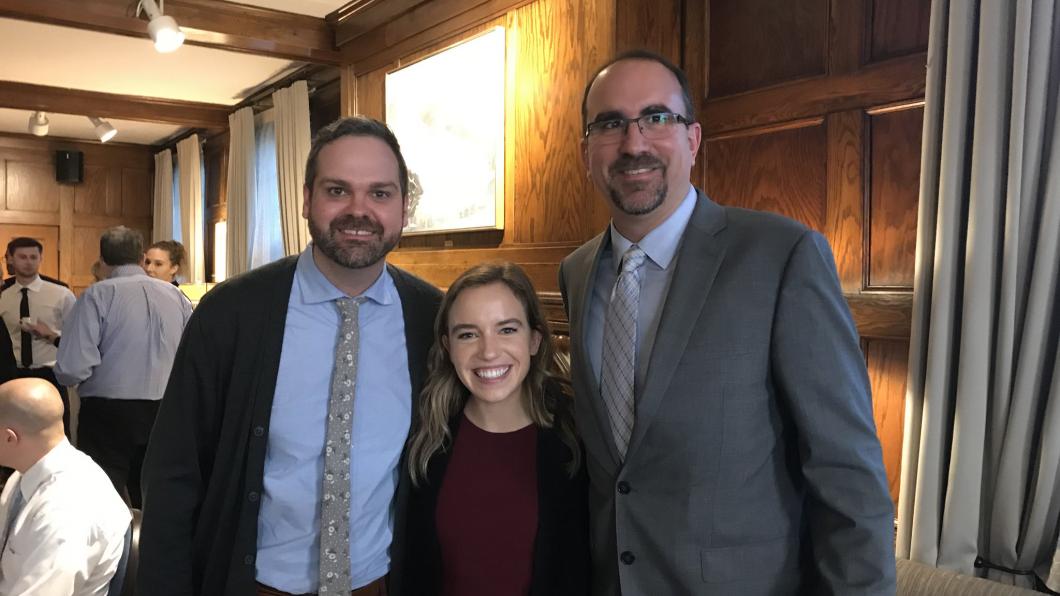 Best wishes to Keelia!
Congratulations to Keelia Quinn de Launay on completing her Master of Science degree under the supervision of Drs. Deryk Beal, Nick Reed and Lily Riggs! Keelia's thesis entitled The Cognitive Sequelae of Paediatric Concussion: Understanding Outcomes and Exploring Opportunities for Interventioninvestigated the impact of mild traumatic brain injury on working memory and the potential of non-invasive transcranial direct current stimulation (tDCS) to augment performance on a working memory task. The important contributions of Keelia's work were recognized locally with a Bloorview Research Institute Kimel Family Graduate Student Scholarship in Paediatric Rehabilitation and nationally with a Canada Graduate Scholarship from the Canadian Institutes of Health Research (CIHR). During her time in the CONNECT Lab Keelia was also recognized for her exceptional leadership in the field with the University of Toronto's Rehabilitation Sciences Institute Student Leadership Award.
Keelia's accomplishments as a Masters student are truly outstanding! We wish Keelia all the best in her future endeavours.