Community Event
Print the page
Transitions Pop-up: Connect with HB Alumni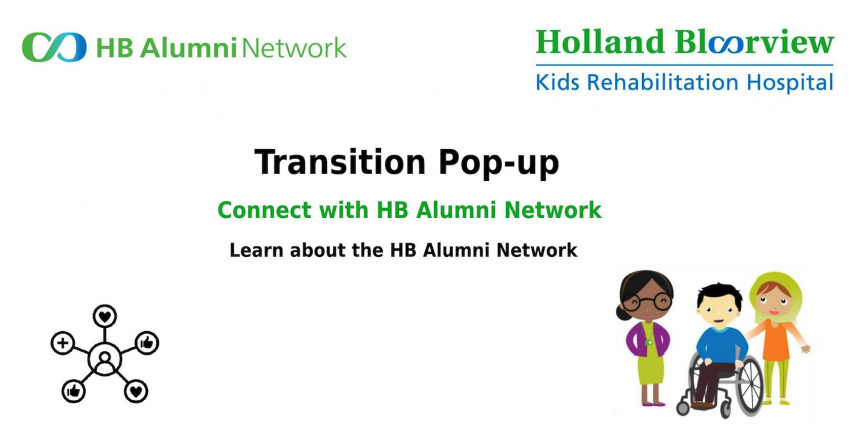 An informational session about the HB Alumni Network.
The HB Alumni Network is an exclusive virtual space for current and former clients, parents and caregivers, where individuals can connect and learn from one another, share common lived experiences, hear about Holland Bloorview programs, network through events, see resources, and get access to members only perks.
Who: 
Holland Bloorview youth and alumni 13 years and older and their families
What: 
Virtual Transitions Pop-Up event.
Learn about the HB Alumni Network from its coordinator and a family leader.
An overview and tour of the HB Alumni Network.
An opportunity to ask questions and register for the network, on the spot!