Family Event
Print the page
Transitions Pop-up: Connect with HB Alumni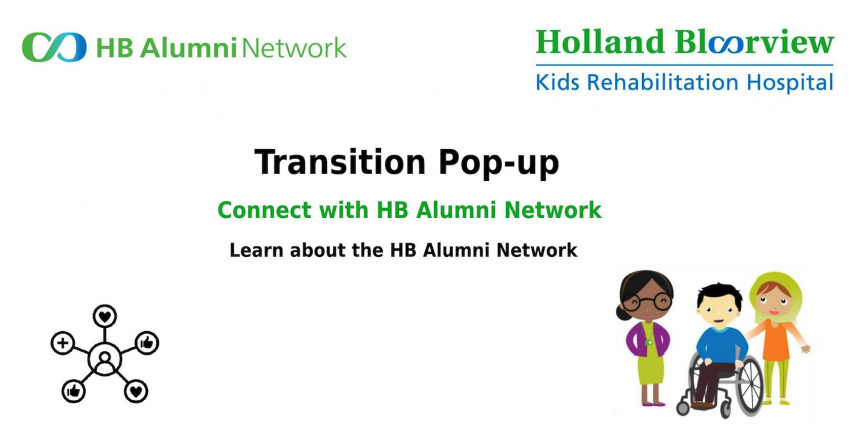 Join a virtual Transitions Pop-Up to learn HB Alumni
Who: 
Holland Bloorview youth and alumni 13 years and older and their families
What: 
Virtual Transitions Pop-Up event.
Learn about the HB Alumni Network from it's coordinator and a family leader.
An overview and tour of the HB Alumni Network.
An opportunity to ask questions and register for the network, on the spot!