Community Event
Print the page
Pursuit Award 2022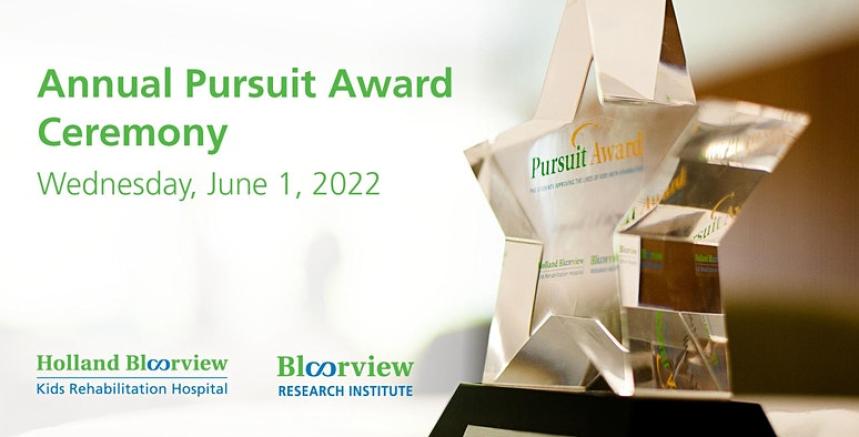 Date: Wednesday, June 1, 2022
Time: 9 to 10:30 a.m.
Location: Zoom Webinar
---
About the event:
Holland Bloorview's research institute is proud to host the Pursuit Award competition to be held virtually this year on June 1st. The annual competition recognizes PhD students and recent alumni from across the globe for their outstanding contributions to and achievements in childhood disability research.
The top three candidates chosen from the country's best young minds in childhood disability research by an esteemed judging panel will present their research results at the competition.
Don't miss this exciting event that will showcase the next generation of researchers who are finding ways to create a healthy and meaningful future for all children with disabilities and their families.
The annual Pursuit Award is made possible by the generous contributions of Holland Bloorview Foundation donors, The Ward Family Foundation and the Bloorview Research Institute.