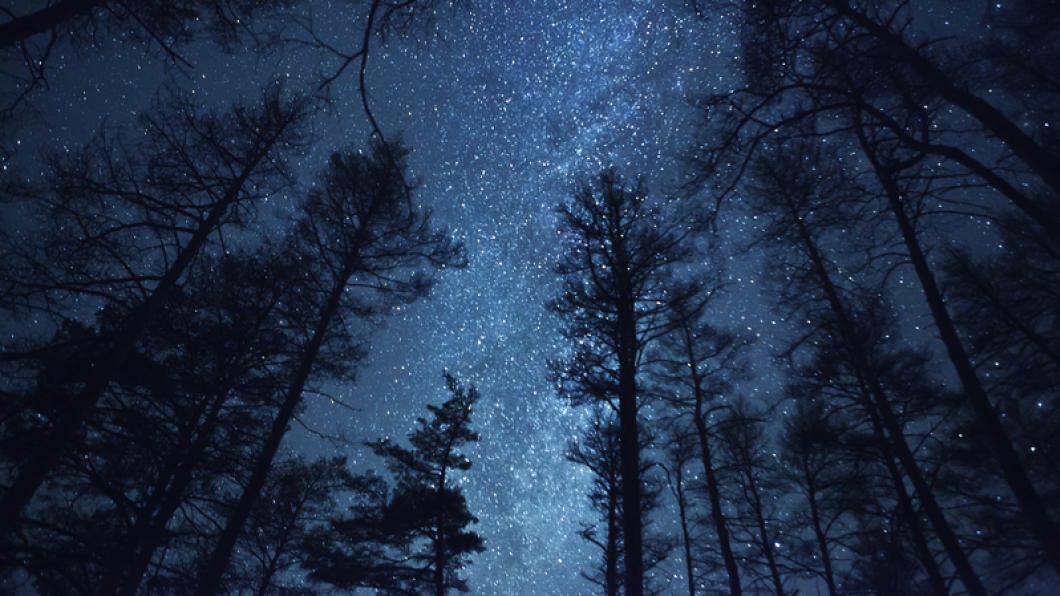 Welcome to starry nights, cozy beds and all-terrain wheelchairs. Four Corners makes glamping accessible
By Louise Kinross
When your child has a disability, camping may not seem doable. Maybe your child's wheelchair isn't cut out for bumpy trails. Maybe you need to power medical equipment at night. Or maybe sleeping on uneven ground triggers pain.
Think again.
Four Corners Algonquin offers comfy and accessible camping adventures on a 90-acre campground just outside Algonquin Park in Ontario. Get ready to sleep in beds or on mattresses in a variety of tents or a bunkie, with a comfort station of bathrooms and showers that accommodate mobility devices. Support workers stay free, and you can borrow all-terrain and beach-friendly wheelchairs. Four Corners is a family-run business owned by Angela and John Pollak. We spoke to Angela about what the property offers.
BLOOM: How did you get the idea for Four Corners, and especially for making it accessible?
Angela Pollak: We bought the property in 1998 from a family member. At the time my husband and I were employed in the city and one of our kids had a congenital heart defect, so we were tied to being close to the hospital and couldn't do anything with the property. In 2018 our circumstances changed, and we decided to go into glamping.
BLOOM: Which is camping but with extra comforts?
Angela Pollak: Not the expensive type of couples glamping, where breakfast and dinner are included and you spend $500 a night, but something that takes the heavy lifting out of camping. One of our children has a pretty severe health problem and the other two kids have educational disabilities and we've spent a lot of time in the system advocating and running into barriers. We wanted to make camping available to everyone, not just to people who can own and carry the equipment, and walk great distances.
BLOOM: Can you explain some of the adventures that might be available to a family with a child with a disability?
Angela Pollak: For sure. There's the traditional campfire culture that's accessible. All campsites come with a campfire and firepit so you can roast marshmallows and cook dinners over the barbeque. Algonquin Park has a number of easier trails that are more level, without trip hazards, so families can borrow our all-terrain wheelchairs and go for hikes. Someone with a mobility problem can take a beach wheelchair to the beach and float in the water. 
BLOOM: I noticed you have a special bubble tent.
Angela Pollak: Yes, stargazing is an activity you don't need any special ability to do. We're a designated observatory from a site that gives forecasts to specific GPS coordinates, and we have the forecast on our website. In August, we often see dozens of shooting stars in an hour and the bubble tent allows you to enjoy that in the comfort of a tent. The top of the bubble is transparent.
BLOOM: What kind of accommodations do you offer?
Angela Pollak: Our most economical tent is a $50 a night two-person pole tent. The bubble tent is the most expensive, running to $220 a night. In between, we have safari tents. All tents are built on platforms and have tarps over top, so they stay dry from the rain. Safari tents range from $120 to $180 a night. Eight of our tents sleep four people and they have a king-size bed and two floor mattresses. We have two tents that are six-person and they have a king-sized bed, a twin bed and three floor mattresses. 
BLOOM: What are some of the accessibility features?
Angela Pollak: Our comfort station is accessible. It runs four individual bathrooms and two individual showers and they all have enough space for mobility devices or support people. We have grabs bars that we'll be installing this summer. They're even outfitted with sharp boxes for people who need to dispose of medical equipment. There's a kitchen at the back of the station. We still have more to do, like adding automatic door openers. We have a battery system that will power a CPAP machine for a full night and we can recharge it for the next day. Our mission is to improve accessibility to the outdoors.
BLOOM: Is there any other adaptive sports equipment?
Angela Pollak: Next summer we'll have a number of adult tricycles, a tandem tricycle and an assortment of bikes with electric features. 
BLOOM: What's been most challenging about making the trips inclusive?
Angela Pollak: One of the challenges in rural Ontario is that our infrastructure is so old, so most of the buildings in the town predate the access building code, and awareness of accessibility is not where we would like it to be. But the federal government has been instrumental in helping. We got a grant to cover part of the construction of our comfort station and our wheelchairs and adapted bicycles. We want to offer these experiences to people with disabilities at an affordable price point. 
What's been a real thorn in our side is that while the federal government is eager and enthusiastic about building an accessible Canada, we face tremendous discrimination from the insurance industry. The government will give us money to buy the equipment, so we can lend it out free of charge or at a lower rental rate, but insurance companies are not eager to work with businesses that serve people with disabilities, because everything is deemed too high risk.
BLOOM: What is the range of daily rates?
Angela Pollak: Our nightly rate runs from about $50 to $220. You can either bring what you have in terms of linens or dishes or sleeping bags, or you can rent them for a nominal amount. We provide a free admission pass to Algonquin Park that's worth $21.
BLOOM: Why might a family choose to camp with you vs. going to a regular campsite at Algonquin Park?
Angela Pollak: Anybody can camp at Algonquin Park, but they have limited accessibility. Some campgrounds have accessible bathrooms, but their infrastructure is old. Ours is newer and built to code.
The biggest difference is that my husband and I, and our entire staff, are very aware of barriers, so we can help people get past 'I can't do it' or 'I'm afraid to do it.' If someone comes with a challenge that we don't know about, we want to talk about it and figure out how we can meet their needs and look for ways to be more accessible. I think attitude would be the biggest thing we have going.
BLOOM: What are the joys of owning this business?
Angela Pollak: The people are fantastic! We meet such a range of people and they're so excited and happy to be here and that joy bubbles over. 
You can learn more at Four Corners Algonquin.