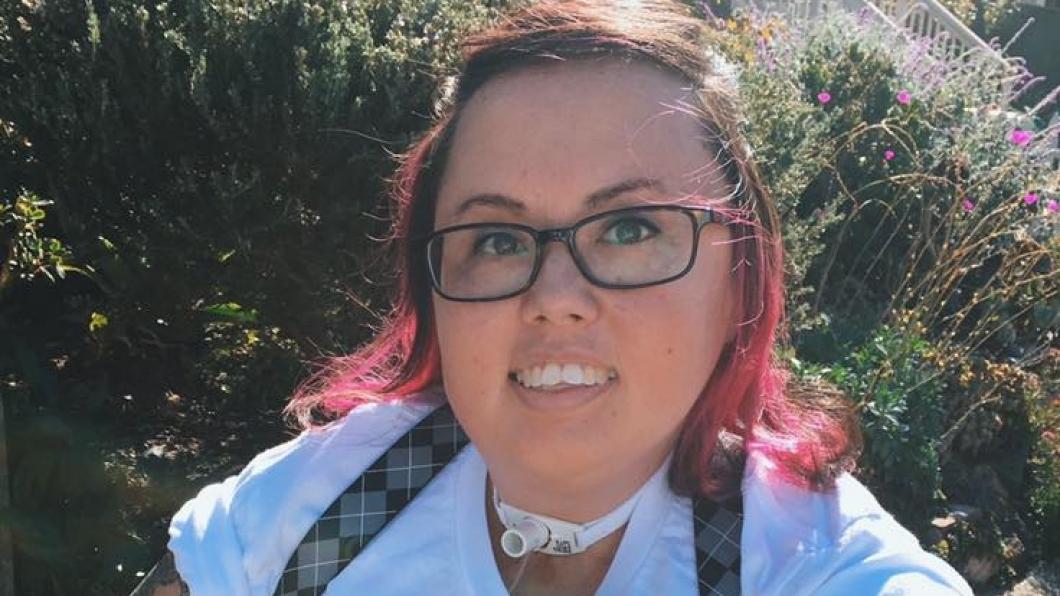 'We are powerful and beautiful because of who we are, not despite it:' Stacey Park Milbern
By Louise Kinross
Stacey Park Milbern was an American icon in the disability justice world. She died as a result of complications of surgery on May 19, her birthday.
Alice Wong, at Disability Visibility, wrote a beautiful remembrance which covered many of Stacey's contributions as a writer, speaker and co-creator of the Disability Justice Culture Club (DJCC). During the pandemic lockdown, the DJCC ran a mutual aid network to support disabled, elderly and high-risk people in the San Francisco Bay Area's East Bay region. If you scroll to the bottom of Alice's piece, you can watch a YouTube video of Stacey talking about her fears as a ventilator user, due to pandemic rationing policies. This year, Stacey was co-producer of the impact campaign for the documentary Crip Camp. She also helped organize this series of speakers for Crip Camp: The Official Virtual Experience. 
In its tribute, the Disability Rights Education and Defense Fund included this quote of Stacey's:  "I want to leave a legacy of disabled people knowing we are powerful and beautiful because of who we are, not despite it."
In this 2017 interview with Disability Visibility, Stacey talks about her disability and how she first got involved in the larger community. "I think a lot of times society thinks about disability as an individual problem and it's a way to avoid larger social issues or social responsibility for ableism. And I think for me, I really understood my own disability just through that lens. It was a constant message that I needed to be fixed, that it was something to overcome."
Later she says: "I would want people with disabilities twenty years from now to not think that they're broken. You know, not think that there is anything spiritually or physically or emotionally wrong with them, you know. And not just people with disabilities but queer people, gender non-conforming folks, and people of colour. And all of the people I think that society really pushes down and out."