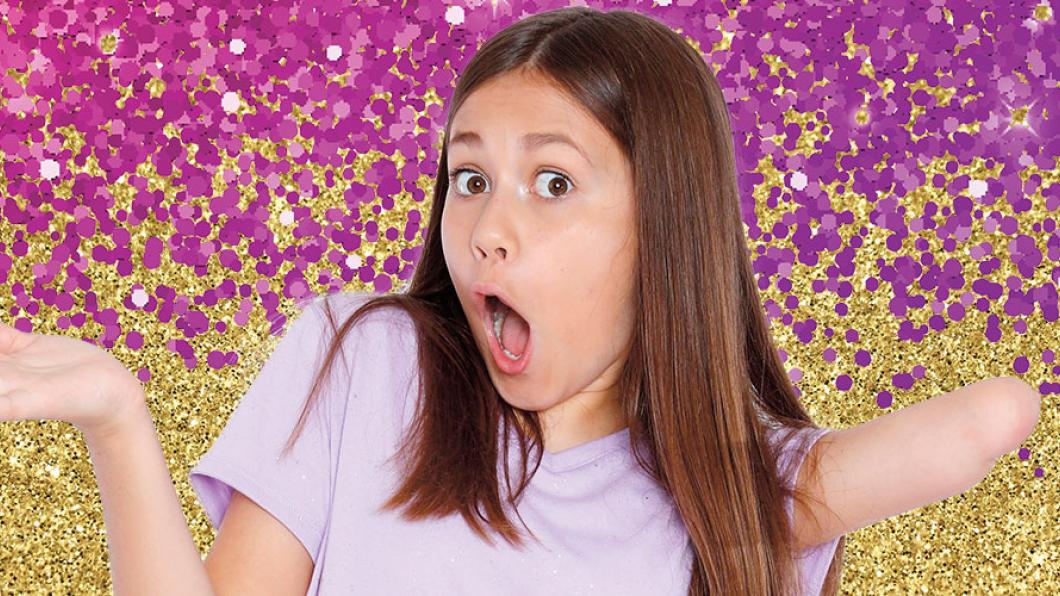 School's closed? Try these fun things to fill your child's day
By Louise Kinross
Here are some of our best ideas for fun things to do with your kids given the coronavirus school shutdowns. 
To start, Scholastic has fabulous online learning projects for kids in different grades. The photo above is from this disability-themed one: Nothing can stop her is about Jordan Reeves (photo above), who was born with a limb difference. 
TVO Kids has lots of online games, shows, videos, and fun things to do for preschoolers and school-age children.
Request a ReelEducation film kit to receive a film and lesson plan from Toronto's ReelAbilities Film Festival that teaches about equity, accessibility and disability. For kids in kindergarten to Grade 12, available in English and French. 
Here are some ideas readers posted on BLOOM Facebook:
The Edublogger has specific resources for teaching online during school closures. And tons more resources on its general site. 
Go on a scavenger hunt, inside or outside.
Walmart sells these nature scavenger hunt cards.
You can also find free, printable scavenger hunts like these.
Here's a nature one.
Go on a colour walk.
What about finding items that start with different letters of the alphabet? 
Always dreamed of making those giant bubbles? Try this recipe.
Here's a recipe for super easy gooey slime.
Anytime is bath time! Fill the bath with water and a bunch of water safe toys. Your floor will get wet but it keeps them occupied.
Get your kids to create their own game, and teach it to the family.

Have an old video camera or tape recorder? Challenge kids to make a movie, talk show or video message to send to family and friends.

Pick out some old toys and clothes your kids would like to donate.

Go online and google yoga and dance videos, and move together! 

On a mild day, get a bucket of water and let your kids, even a toddler, help you run your own car wash! Limit it to washing your car. 

Let your child be a chef for the day. Get them to write down a menu and the ingredients needed.
Got a large cardboard box? Get it out and let your child's imagination run wild. They can decorate it or use it for imaginative play.
Want to talk to your kids about Coronavirus? PBS Kids shares these tips.
This is a simple video from the World Health Organization on how to protect yourself against COVID 19.
And below are some reassuring messages from Sesame Street. Got your own great ideas to share? Hop on over to BLOOM Facebook and post them there.