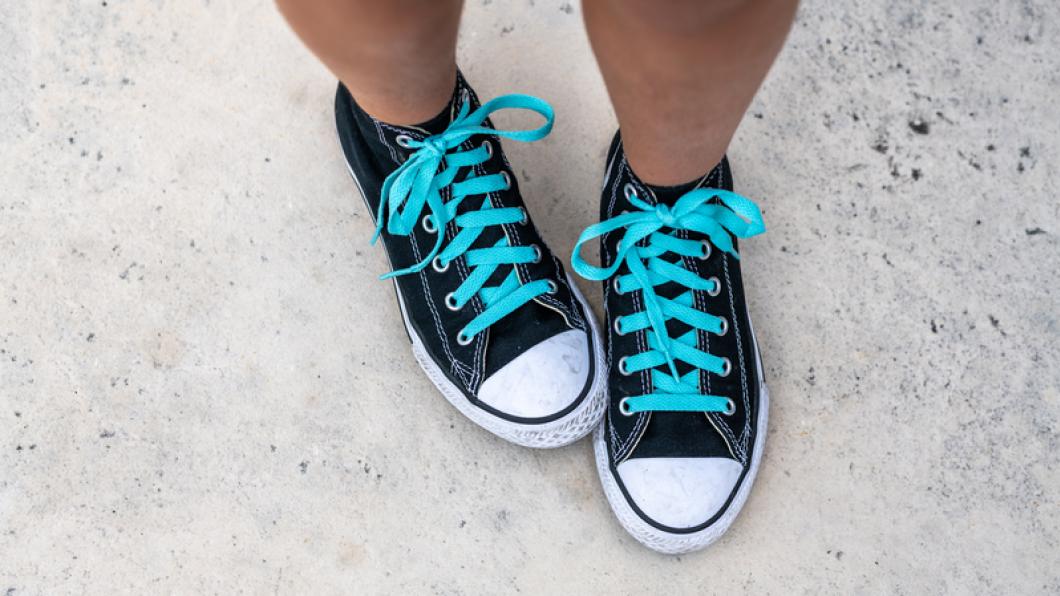 Pandemic uncertainty takes a toll on children with autism
By Louise Kinross
Staying home during the pandemic is hard for all kids. But for children with autism, the loss of predictable routines can be highly distressing.
In Britain, the parents of a six-year-old autistic girl appealed to Kentucky Fried Chicken to continue supplying them with frozen chicken nuggets, one of the only foods she eats due to a food sensitivity. A doctor's note confirmed that the girl will not eat similar chicken substitutes. Without her two daily helpings of KFC, "she could starve to death," her father told The Daily Mail.
"One of the characteristics of autism spectrum disorder is insistence on sameness, and difficulty with transitions or change," says Dr. Sharon Smile, a developmental pediatrician at Holland Bloorview.
Last week, Sharon called for innovative virtual care programs that can help families whose autistic children are struggling to adapt in a letter she wrote to the Canadian Medical Association Journal. "Creation of a virtual helpline within pre-existing health communities such as hospital and treatment centres, supported by a multidisciplinary team to provide real time supports as well as intermittent ongoing medical and behavioural support, should be considered," she wrote.
Prolonged isolation impacts children with autism in a variety of ways, Sharon says. "They may be less physically active, have longer screen time, and be anxious about the uncertainty: 'When am I going to school? When are things going to be normal? When can I go out?'" This may cause insomnia, or changes in a child's eating patterns. The latter is particularly challenging if the child already has a limited diet. "The pandemic adds an additional pressure on parents to ensure that their children have their favourite snacks or foods available," Sharon says. "But the parent may not be able to get out as often as they used to, or a product may not be available."
Disruptions in a child's routines may show up in behaviour, such as longer tantrums, Sharon says, or preoccupation with the virus. "They may communicate that they're worried about the virus, and it may take up the majority of their thoughts."
Sharon says parents are struggling to balance their children's needs and their own work demands. "It's a new frontier for families. 'How do I care for a child with a developmental disability who needs structure and routines, while I'm also working from home?' External services and respite for families were suddenly taken away, and that creates anxiety. Parents also have their own fears about COVID-19. 'What happens if I get it, and can't take care of my child?' There are worries about job security and the ability to survive economically."
When it became clear that self-isolation would extend for many weeks, Sharon proposed a research project at Holland Bloorview that would make a team of clinicians available to families virtually. "It would be visual consultations for non-urgent cases where we would help trouble shoot medical, sensory or behavioural issues that are happening at home, due to isolation. We would also help parents deal with their own anxiety, so they can take care of their child."
Sharon has created a list of COVID-19 coping strategies for families of children with autism she calls ROCK SOLID. Many of these ideas are helpful for children with and without disabilities.
Reassurance: Your child may hear or read information that frightens them. Reassure them by using simple language and acknowledge their feelings.  Using anxiety reducing techniques and deep breathing techniques may be useful in addressing anxieties. Keep an open communication with your child/youth using clear, child friendly information. 
Opportunity: Provide and create opportunity for learning, playing and relaxing. This applies to both you and your child or teen.
Communicate: Communicate with others, such as family support groups, your family physician or virtual teams. Reach out if you are concerned about you or your child's health. 
Knowledge: Provide information about what is happening in a child-friendly format. For example use hand washing games and COVID-19 specific social stories. This is a great resource from the World Health Organization. This Holland Bloorview tip sheet has fun and budget-friendly things to do at home.
Schedules: Keep regular routines and schedules or create new ones. Use supportive visuals to make instructions and expectations clear.
One-on-one time: Set time aside to spend with your child/youth with no distractions.  Let them set the agenda.  You can think of it as "Once upon a time" where you participate in storytelling or other creative activities.  Sometimes you can break the rules, be flexible.
Listen: Listen to your child and read their behavioural cues. Answer questions using clear and simple language. It is okay to say "I don't know," but reassure your child/youth that you are always with them.
Introspection: Stop and look at your own response to the pandemic. Children are great imitators and will take their emotional cues from parents and caregivers. So learn to manage your own anxieties by talking with someone, practising mindfulness, or getting information from a reliable source, such as the World Health Organization. Holland Bloorview has a number of COVID-19 specific tip sheets.
Distance: If you are separated from your child during the pandemic ensure that you connect using phone or video to reassure them that all is well.
ROCK SOLID is a guide for families. Ensure that you adapt it to meet your family's needs. When reading recommendations, think of how you can adapt them to be culturally appropriate for your family. It is okay to try different strategies to see which one fits your family needs.