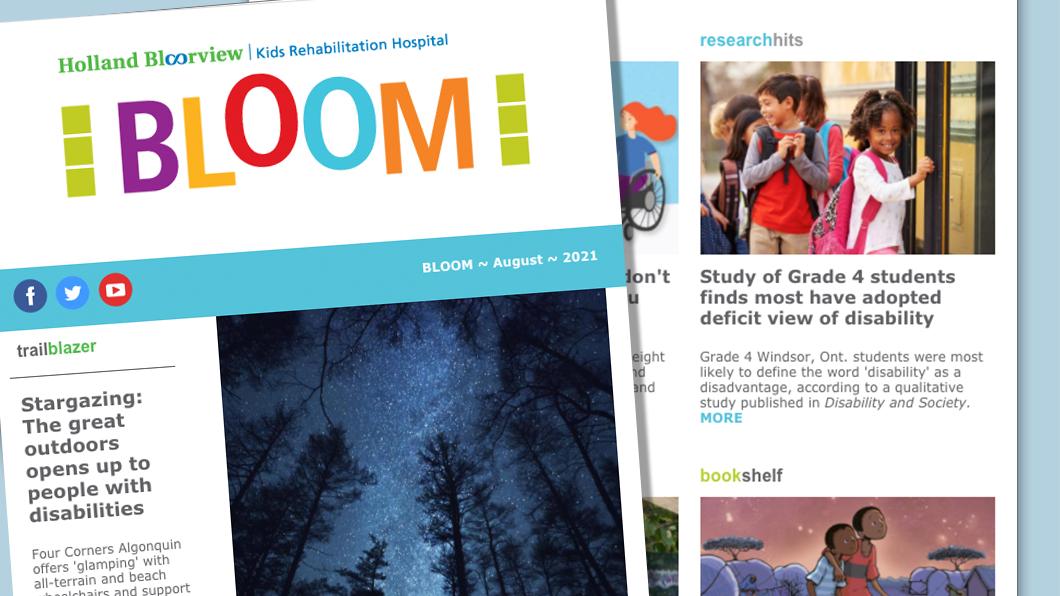 A new BLOOM e-letter is here!
Check out our August issue of BLOOM.
Here are some questions to pique your interest:
1.   Which family business is offering 'glamping' in Algonquin, with comfy beds, all-terrain wheelchairs, and support workers stay free?
2.   How did a group of Grade 4 non-disabled Ontario students define the word 'disability' in a qualitative study published in Disability and Society?
3.   Which 35-year veteran of Holland Bloorview is retiring to her new home in the country, where she can swim in the Muskoka River and watch cows outside her window?
Want to receive the monthly BLOOM e-letter in your inbox? Scroll down to the blue banner and sign up with your e-mail address.