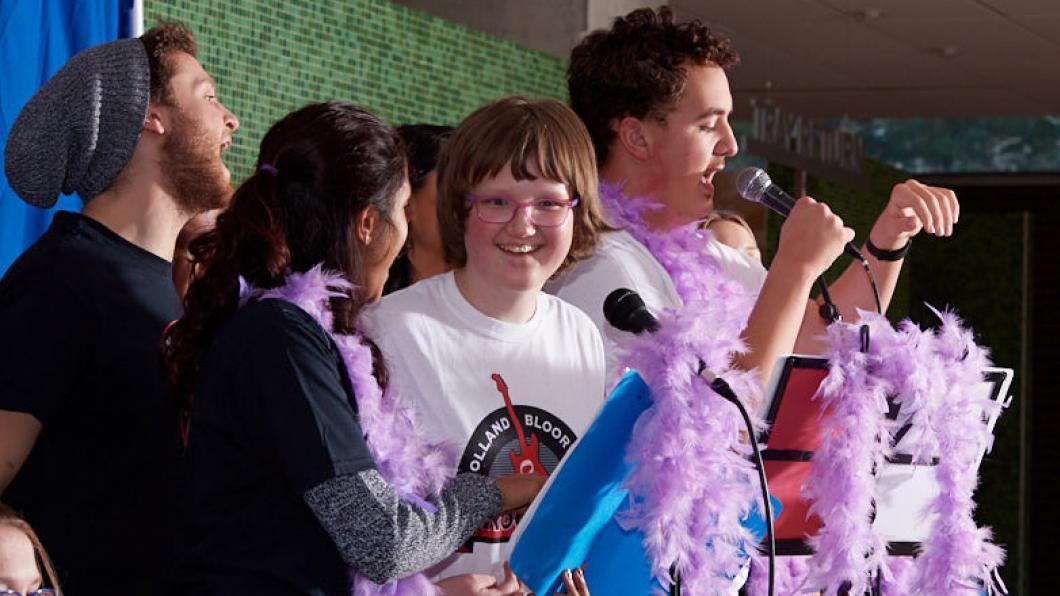 Jamming with local musicians takes music therapy up a notch
Photo by Dean Macdonnell
By Louise Kinross
What comes to mind when you think of music therapy?
Does it involve musicians jamming with children with disabilities, in preparation for a rock concert?
For five years, HB Rocks at Holland Bloorview has been just that.
Over 10 weeks, youth aged nine to 18, many with no music experience, work with musicians from The Jam, a Toronto musicians' club, at the hospital.
"I like the songs, and I like to sing with my friends," says Ellie Hammond, 14 (above centre), who plays the harmonica.
"We see a huge shift in identity," says Andrea Lamont, the music therapist who coordinates the program. "Children come in telling us who they are and what diagnosis they have. They go out telling us 'I'm Joe and I'm a singer.'"
The program took shape six years ago when Garson Hoffman, a businessman and musician who is a long-time hospital donor, approached Holland Bloorview with the idea.
"Music has had a profound impact on my life," says Garson, president of SRP Companies Canada, a distributor of personal electronics and eyewear. "No matter what is going on, I put any negativity in my life aside and feel completely energized. I had started a private members' club for musicians in Toronto where several of us play in studios. I had a vision of combining the on-stage experience of live music with Holland Bloorview's amazing music therapy program. The idea was to give kids the opportunity to perform live music in front of a cheering crowd…"
The program creates two bands of about six to 10 children each. Matthew Wan, a music therapist and studio musician, is artistic director. "He has a process of assessing what each child is attracted to, what they like, and what instrument works best for their body," Andrea says. "It's totally organic. We don't know what's going to happen until we have the kids in the room. Matthew does a lot of exercises to help them get to know each other, and to start to chat about what their favourite songs are and what music inspires them." After 10 weeks of practice, the two bands put on a concert which includes a panel of judges.
Jean Hammond says she never would have pictured her daughter Ellie playing in a rock band. "Due to her speech delay, she wasn't even really able to sing until she was around eight-years old," Jean says. "Her confidence to sing and her ability to play her instrument have improved greatly over five years in HB Rocks. She especially loves the concert, and feels like a rock star."
Andrea says she hopes they come out of the experience "feeling very masterful. I watch them at the dress rehearsal, and they're so nervous. Then, when they're on stage, they're elated, and as they come off stage they're shouting 'Did you see me sing? Was I good?' I love the fact that they're having these huge, normalized experiences. These heightened, emotional moments will feed them for the rest of their life. I think we're done with individual music therapy behind closed doors. We need more variety and ways to access music therapy that promote inclusion."
In addition to the musicians who volunteer their time, Holland Bloorview volunteers are on hand to support participants.
"It's such a thrill to see the impact that music and performing has on these kids," Garson says. "When they started they were awkward, shy and insecure. Five years later they are right out of their shells and wanting to be front and centre. They perform with confidence and excitement and most amazing is watching the music go right through them."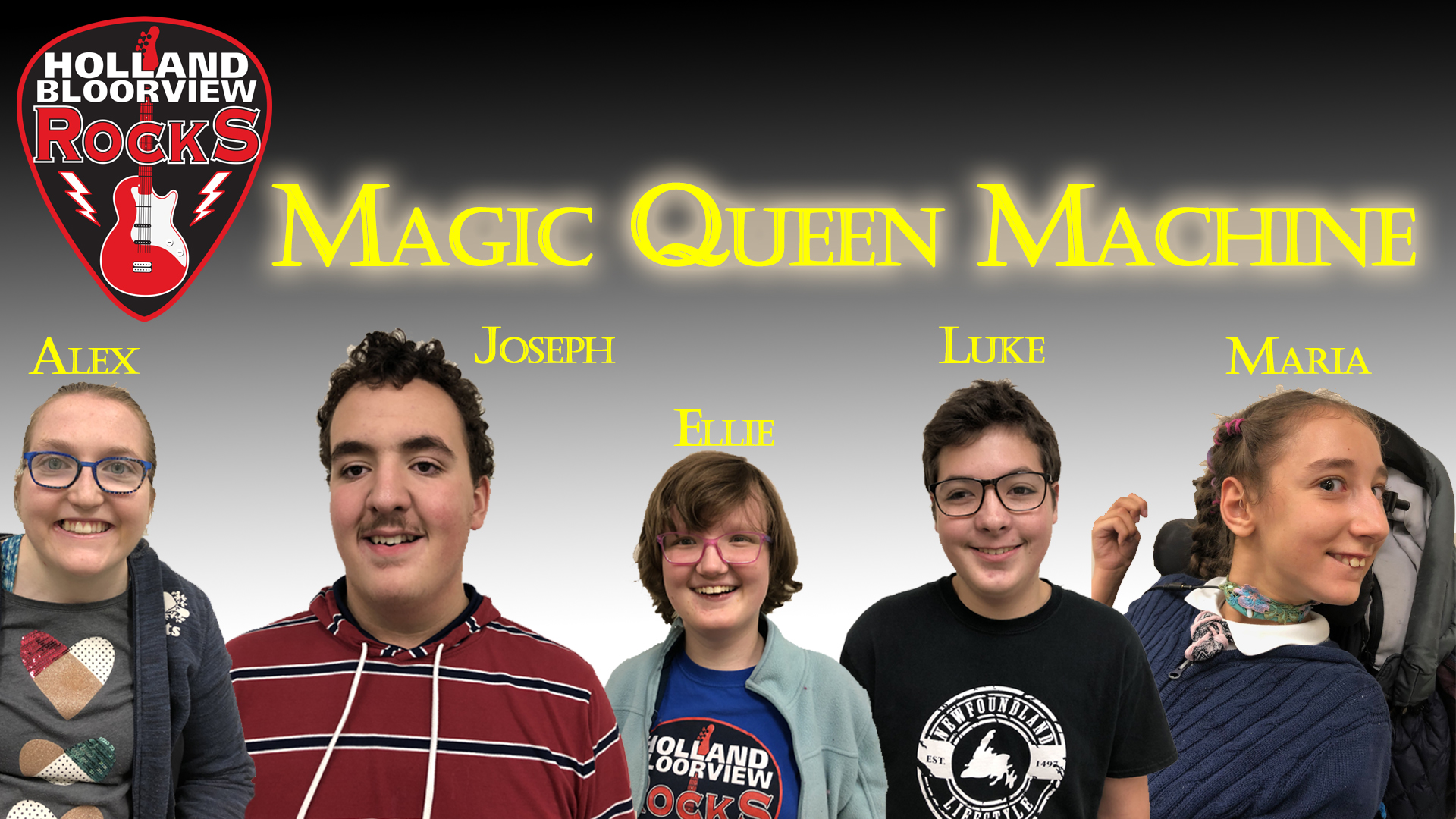 Young adults also participate in the program when there is room. For more information, e-mail musicandart@hollandbloorview.ca.