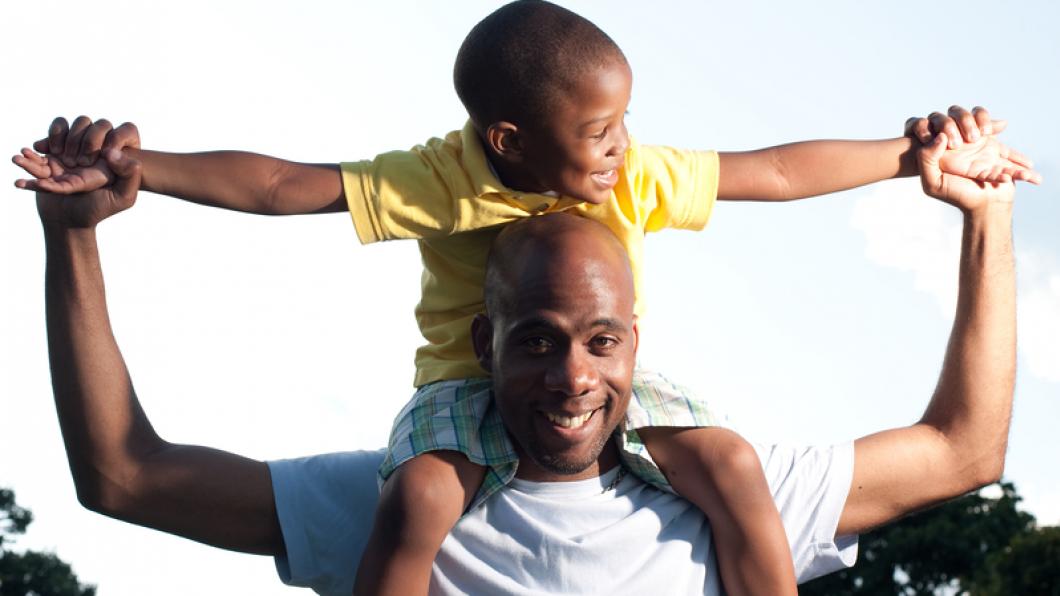 A Friday night drop-in is a safe, fun space for dads of kids with autism
By Louise Kinross
A Zoom drop-in on Friday nights for dads of autistic children is attracting fathers from North America and around the world.
Peter Welsh, a family leader at Holland Bloorview, decided to start the group because he wanted something a bit more personal than texting on Facebook support groups. "One of the guys early on said it was like meeting in a bar, except in your living room," Peter says.
Fathers come and go during the evening as they're able. "Someone on the West coast might be doing dinner for their kids, then pop on, then has to put their kids to bed. We start at 8 p.m. Eastern and we've gone as long as three to five-and-a-half hours."
There's no formal agenda and the discussion is organic. "If someone had a really bad week at work they might unload a bit about that," Peter says. "Maybe it's complicated by a home situation. We're people who understand that when your employer wants you to stay four hours later, you can't because you have to get a kid to therapy."
Common issues include navigating the school system, toilet training, and the uncertainty of the future. "It's also a chance for bragging rights," Peter says. "If your kid ran the 5 km race at track and field that may seem trivial to some, but to us that's massive. All of us can raise a glass, many with an alcoholic beverage, and toast that victory. If it's been a really bad week, we can sympathize. If someone has a subject they want to bring up they can send me a private text and I'll work it into the conversation. For example, a fellow wanted to ask about ABA, which is a little contentious in the autism community."
Peter says fathers can feel invisible in the rehab world because mothers still do the lion's share of the child care. "One guy went to an IEP meeting with his wife and child and the person said to the mother 'Oh, you brought your helper.' Even at Holland Bloorview, I've gone to many things where I've joked about being the token male.
"Women are regarded as the power house of the care for any child with a disability, and the guy tends to get pushed aside and stereotyped as the strong, stoic one who brings home the bacon. To be discounted on the basis of sex is disheartening. It's the same thing for single fathers, sometimes with full custody. The services that would come to a single mother without question are more difficult to access for a single father."
Peter says the drop-in is casual and includes the emotional side of parenting a child with autism. "A few of the guys have been very open about their own mental health and therapy. We talk about marital and family stress."
The event usually draws about 10 participants with children who range from age two to 23. In addition to Americans and Canadians, the group has hosted fathers from South Africa, Australia, England and Japan. "The camaraderie has been huge," Peter says. "We began last year in July and we haven't missed a week in 64 weeks. When it fell on Christmas, we switched to Boxing Day. It's been one of the few social outlets I've had during the pandemic, and I've made some wonderful virtual friendships. I look forward to having a bunch of guys I can chat with on Friday, and hearing their news and sharing mine." 
To learn more about the ASD Dads drop-in, e-mail Peter at ASD.Fathers.meetup@gmail.com.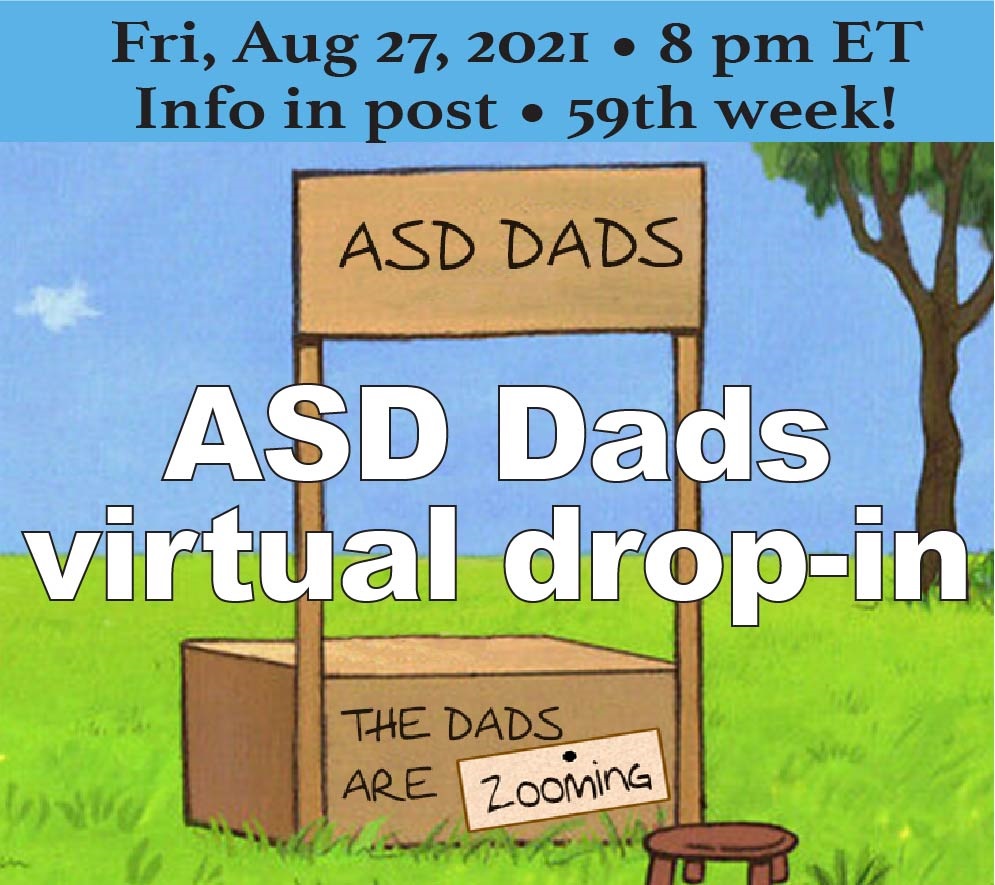 Like this story? Scroll down to the blue banner and input your e-mail address to receive our monthly BLOOM e-letter in your inbox.