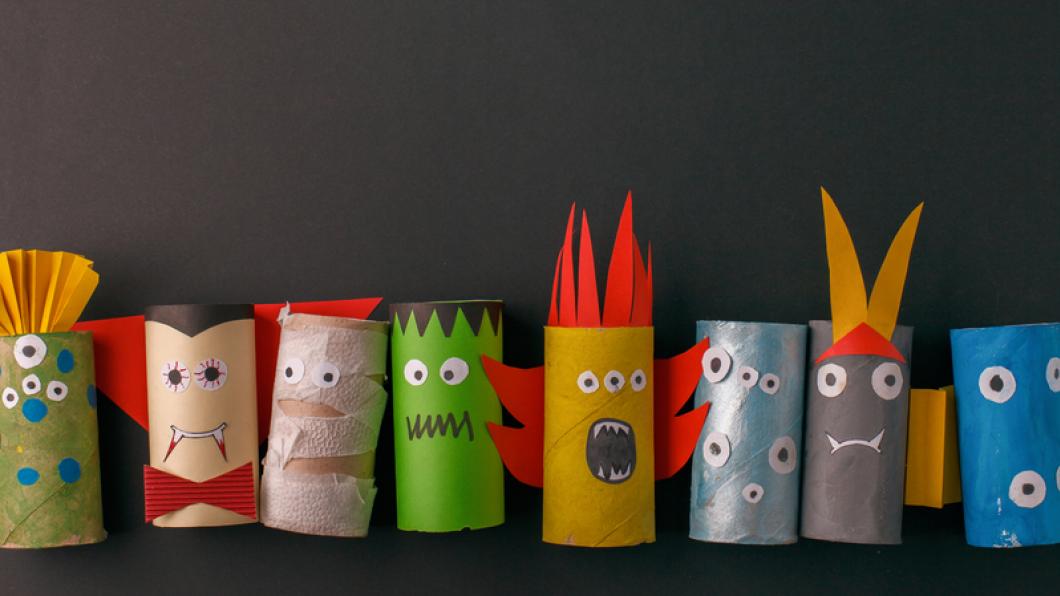 Facts, routine, reassurance help kids manage fears about the pandemic
By Louise Kinross
The sudden shift from regular daily routines to COVID-19 school closures and stay-home advisories have been difficult for parents and kids alike. Everyone is coping with a new normal that includes kids at home all day, with limited time outside and no playdates, community activities or therapies.
We spoke to Barbara Fishbein Germon, a social worker with Holland Bloorview's child development program, about how parents can help their kids manage fears they may have about COVID-19. Don't forget that Holland Bloorview has a specific tip sheet on mental health supports for children and parents during the pandemic.
BLOOM: What kind of anxieties about COVID-19 can parents expect in their children?
Barb Germon: Anxieties may range, depending on the age of the child. It may be fear that their parent will get sick with COVID-19, or that they will get the virus. They may be afraid that one of their parents or caregivers will die from COVID-19.
Your child may worry about family members who are still going to work, or the health or loss of older grandparents.
Younger children may be afraid that they did something that caused family members to be exposed. They may worry when their parents go out to do groceries, or suggest everyone go outdoors to get fresh air. 
BLOOM:  How might disruption of kids' routines, including school and therapies, impact kids with disabilities?
Barb Germon: Routine is very important. It can be more important for a child with autism, but it's important for all children.
Routines help children to know what to expect each day, and they help parents to have structure at home.
Many of our families found themselves suddenly at home due to COVID-19, without a plan or daily schedule. We've heard from parents that some kids became more anxious. It showed up in children being silly, or starting small disagreements with siblings. Some parents have seen behavioural issues in their child increase.
BLOOM: So how can parents develop a daily routine?
Barb Germon: Having a visual schedule, whether using photos or picture symbols or writing on a white board, can be very helpful. 
Children with physical disabilities often have home programs or daily stretches to follow, and this could be one item on the schedule. Stretching can help prevent stiffness and improve circulation and mood and wellbeing. 
Some parents have created a 'calming corner' in their house, with activities, soft pillows and music. That could be part of the routine. A calming corner works well when a child is particularly anxious or their behaviour is escalating. 
Maybe one activity is going out in the backyard or on a balcony to blow bubbles, or for a short walk around the block.
Kids can use Facetime or other apps to connect with friends and extended family, including family in other parts of the world who are coping with COVID-19. But limit excessive reading or watching of news stories about the virus.
Many schools have begun to provide a variety of online learning, and some teachers and therapists are helping parents to continue working on goals at home. So some time for learning can be allocated.
BLOOM: We've posted some links to websites like Scholastic, which has great online learning projects for all ages. 
Barb Germon: Parents should use their own judgment, and be flexible, and ensure their kids have down time. This is an unprecedented time for families to be together, and that can include just sitting and bonding, talking, or reading a book.
Maybe you can get your kids to help you with a project you've been putting off, like decluttering a room or doing a small decorating activity. 
BLOOM: How can parents help kids manage their fears?
Barb Germon: Explain what COVID-19 is, and use some of the great resources online, which are targeted to different age groups. 
Remind children that they are at home; their family is safe; and parents are doing everything to keep them safe, such as frequent handwashing and social distancing. 
Allow your child to express their fears and talk about them, rather than holding them inside.
If a child or teen is extremely anxious, parents can help with comforting words, holding the child, or wrapping them in a weighted blanket. Some children may benefit from intense activity. For example, lying down and moving their legs as if riding a bike may distract a child from worried thoughts.
If a child's muscles get tight when anxious, try some massage. For a child who doesn't move independently, a parent can do hand-over-hand movements to exercise their arms, perhaps while singing a favourite song. Every child is unique, so try different strategies to see what works with your child. Use this video to teach your child how to belly breathe with Elmo.
BLOOM: Are there any standard phrases that might comfort children?
Barb Germon: Yes. 'We are safe. We are together. We are home. Children don't usually get COVID-19.'
Parents can use grounding questions. For example, 'What is one thing you can see, hear, smell or touch in the room?  Who is in the house now? Who is safe now?'
This helps children engage and feel more in control.
BLOOM: Is there any online counselling available for a child who is really struggling?
Barb Germon: Some social workers may be available by phone, but many are being redeployed. Families could call Telehealth Ontario or their family doctor or pediatrician. Kids Help Phone is available. Check out Holland Bloorview's tip sheet on mental health and wellness supports, which has links to many resources.