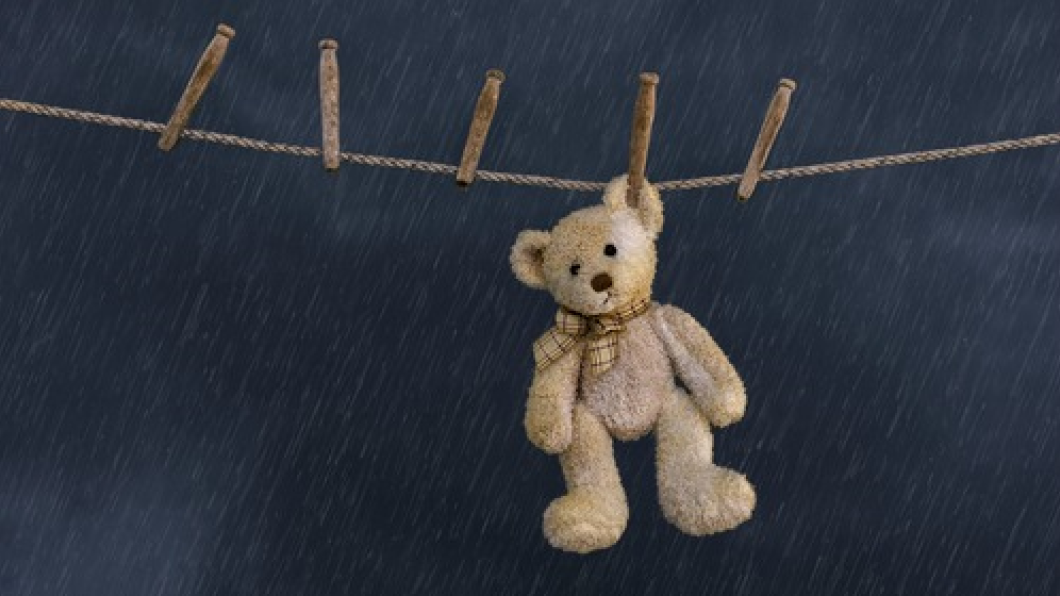 Clinicians devalue and shun children with medical complexity, study finds
By Louise Kinross
American parents of children with disabilities and complex medical problems said clinicians discriminated against their child in a new study in Pediatrics—the first to look at parent perceptions of disability bias in health care.  
For example, a doctor tells a parent: "We don't work with autistic children, they're really hard," and turns them away. Another questions why a mother is reading to her daughter, and likens the child to a dog. A third suggests a disabled child who has just been diagnosed with a treatable form of cancer not be treated. "She's been through so much. And do you really want to put her through more?" 
Researchers at the University of Utah School of Medicine interviewed 30 parents of medically complex children aged 18 months to 18 years across 15 states.
Parents identified three factors driving health worker discrimination: lack of knowledge about caring for children with medical complexity; negative assumptions about a disabled child's quality of life; and disinterest in working with a child deemed less valuable.
"Our sample used a population of children who have significant medical needs and functional limitations," says lead investigator Dr. Stefanie Ames, a critical-care doctor at University of Utah Health. "One of the themes that emerged was lack of knowledge in how to care for these patients. It wasn't just lack of knowledge about a specific disease process, which sometimes came up with rare conditions, but providers didn't know how to interact with the child and family, and how to help them navigate the complexity of the health-care system."
One parent said: We got a lot of blanket statements about the nonviability of this diagnosis... Just the hopelessness around the diagnosis. But not many providers actually knowing what to do to treat, right?"
The second perceived cause of bias was "assumptions that the child didn't have a good quality of life," Stefanie says. "Maybe they had one experience with a child with a rare condition and they assume every child will be like that, as opposed to looking at the child as a person."
The third cause was apathy in providing care to a child seen as less worthy. "My perception is that [doctors] wanted to take care of the patient that didn't have a severe, special need," one parent said. "They just didn't seem like they cared to even treat [my daughter]." Another said: "They are acting as you're a waste of resources or you are not worth [anything], and they're gate keeping."
Parents identified three ways that disability bias harmed their child.
One was limited access to care. That included clinics that didn't meet a child's needs because they lacked things like accessible doors and ramps, wheelchair scales, disability parking and oxygen equipment. Some doctors refused to see disabled patients in the first place. "That was hard for me to hear and very surprising," Stefanie says. "That often left families having to leave the city or state to find someone who would care for their child." 
Parents recounted substandard care. "They're using the disability or medical condition as a way to limit the options available or change the options," Stefanie says. An example was a child who didn't speak not receiving adequate pain medication for a distressing procedure. 
Disability bias manifested itself in dehumanizing interactions, parents said. "In particular, families of children who are not verbal, or who are verbal but with developmental delays, said providers treated the child like a robot or a vegetable—those were the words the parents used. They didn't try to engage with the child in the way they would with a different child, and they treated the child as an object instead of a person." One parent said: "Some won't even address her. They walk in and address me and ignore her. She may not talk a lot, but her ears are just fine...They talk about them like they're not there."
Stefanie noted that families tried to counter stereotypes held by clinicians by sharing stories about their child's personality when they were healthy, or posting photos on their hospital room wall.
Stefanie said a 2021 Health Affairs study about disability bias in adult care motivated her to look at the problem in children. "As a pediatric physician, we recognized some of what Dr. Lisa Iezzoni reported on as things we've seen anecdotally in the pediatric world. We've seen some of these experiences happen, but the severity of some of the findings brought me to tears at times."
Parents felt clinicians shunned and rejected their children, complex-care doctors at Boston Children's Hospital wrote in a related Pediatrics commentary. They said the findings "are true and generalizable. Throughout our training and careers across institutions in all U.S. geographic regions, we have repeatedly heard derogatory language used when pediatric providers present and discuss children with medical complexity." For example, referring to "a trainwreck kid." 
The authors noted that when they proposed the topic of health inequity for this population for a hospital event on equity, diversity and inclusion, it was rejected. "That's not the kind of inequity we're looking for," a hospital leader said. "We are focusing on more relevant issues, such as race and ethnicity."
The National Council on Disability argues that people with disabilities should be designated a special medically underserved population, with equivalent health inequity as race and ethnicity.
Stefanie says it's important for health workers to recognize how families perceive their care, "particularly in pediatrics where we're treating not just the child but the family as well. We need to understand our own implicit bias and check in for it when decision making. The study also calls into question how we can do better with structural barriers. If our clinic doesn't have a wheelchair scale or disability parking stalls, we should get them." Her study argues for universal disability curriculum for doctor trainees. "Some work is being done to set a core competency for medical trainees in disability, but there are gaps," she says.
Stefanie is interested in doing a qualitative study on how clinicians perceive their work with children with medical complexity, as this study only looked at the parent perspective.  "The American Academy of Pediatrics is also interested in assessing treatment of patients with disabilities in a national survey."
Like this story? Sign up for our monthly BLOOM e-letter. You'll get family stories and expert advice on raising children with disabilities; interviews with activists, clinicians and researchers; and disability news.