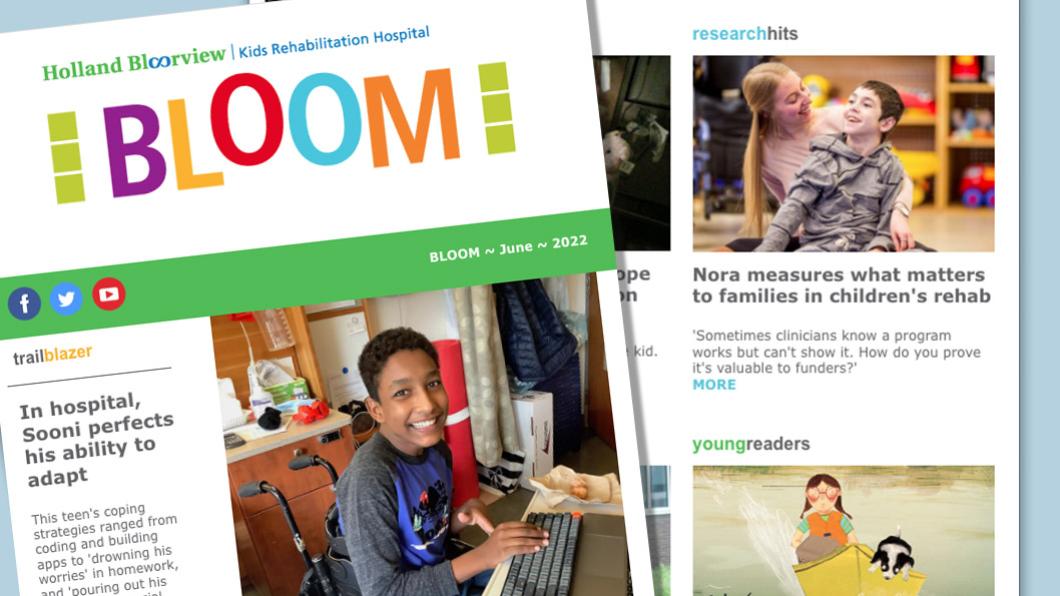 Check out the new BLOOM
The June issue of BLOOM is here! 
Here are some questions to pique your interest:
 
1.   We've  asked dozens of inpatients what was most challenging about their long stay here, but this is the first time we've heard this answer! (see Trailblazer)
 
2.   "…he is the way he is and there's no parenting trick in the book that's going to make him any different. I knew that intellectually before, but now I really know it."

Which scientist who measures quality of life in children with complex medical problems said she learned this after her son was diagnosed with autism? (see Researchhits)
 
3.   Why is Grammy-winning singer Lizzo in this issue? (see Shoutouts)
Want to get the monthly BLOOM e-letter in your inbox? Sign up here!