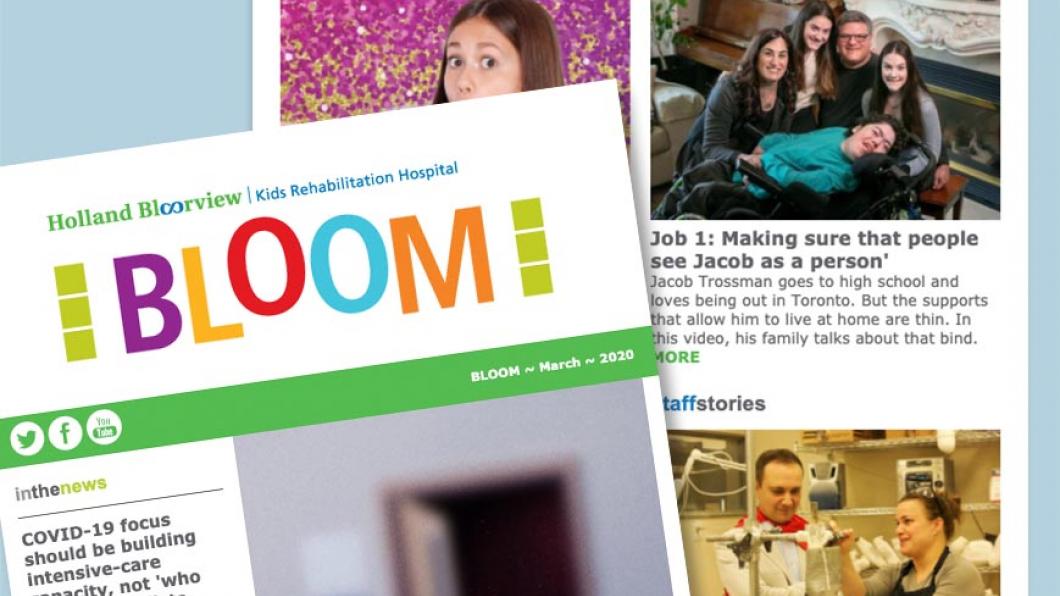 Check out this month's BLOOM
BLOOM is here!
Our top story is about how many pandemic plans exclude people with certain types of disabilities from intensive care. Canadian ethicist Franco Carnevale argues that our COVID-19 efforts need to focus on building intensive-care capacity, not 'who comes first' lists. 
Check out our new A Family Like Mine video featuring family leader Marcy White and her crew. Marcy's son Jacob, 17, has a neurodegenerative condition, goes to high school and loves being out and about in Toronto. But the supports that enable him to live at home "are very, very thin," Marcy says. Her family talks about this bind. 
Stuck at home? We have lots of fun activities and other stay-at-home tips and resources from parents, Holland Bloorview, and beyond. 
Don't forget to scroll down to Things we like to watch a day-in-the-life video day from Dana Geall, whose family is isolating at home with three children who have cerebral palsy. 
To receive the monthly BLOOM e-letter in your inbox, scroll down to the blue banner and sign up with your e-mail address.