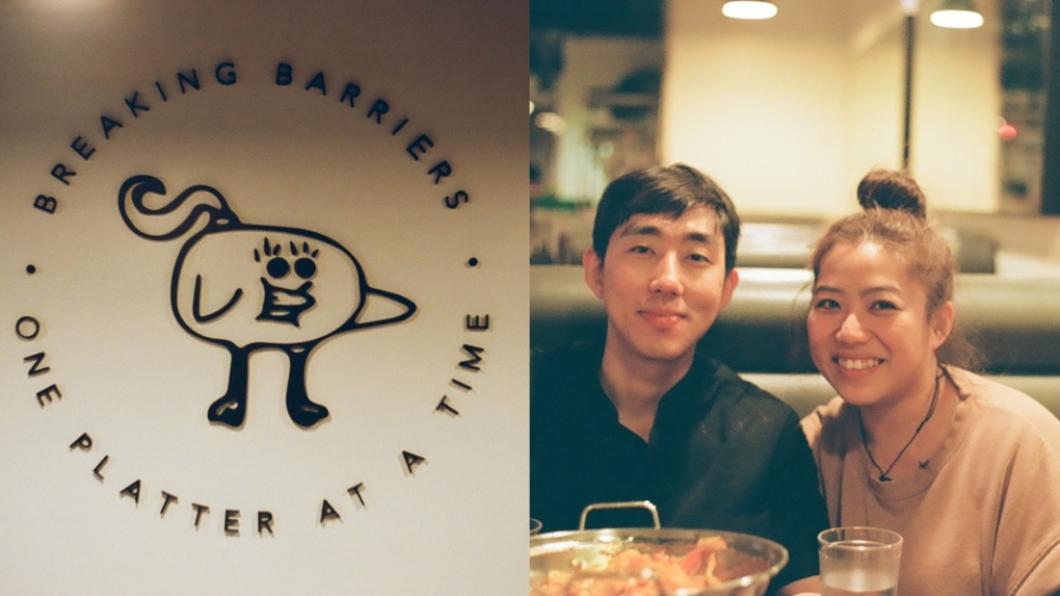 Autism is at the heart of a restaurant designed to soothe the senses
By Louise Kinross
Jennifer Low (photo right) works a full day as a behaviour support specialist at a private school in Toronto. Then she hops on the TTC to get to her second job at Sarang Kitchen. It's a Korean fried chicken restaurant she opened in Dovercourt Village in March with husband chef Deon Kim (above left). Deon is from Korea and Jennifer is from Singapore. The pair met in New Zealand, where Jennifer taught at a school for children with autism and learning disabilities.
That's where they hatched their plan to open a restaurant with a twist: rather than the noise and commotion of conventional eating places, it would be designed to soothe the senses.
"Our main focus was to hire neurodiverse talent, and to make the space sensory friendly," Jennifer says. "Because of my background as a special-needs teacher I saw that my students didn't have a lot of work opportunities when they graduate. I've tried to get students into work placements, but employers don't understand how to include them. They don't understand that with some simple strategies and being more patient, you can change their world."
Four of nine staff at Sarang have disabilities like autism or ADHD. Sarang means "love" in Korean. "We wanted a name that reflects the food we sell and the thought my husband puts into making delicious recipes, but we also wanted something linked to our mission and the love I have for my students," Jennifer says. Sarang's tagline is: "Breaking barriers, one platter at a time."
Patrons can hang out in a multi-sensory room with weighted blankets or use noise-cancelling headphones and fidget toys while they eat.
"I realized as a teacher that it was hard for these families to go out for a meal," Jennifer says. "Conventional restaurants in Toronto are really loud: There's loud music, the decor is overstimulating, there are bright colours and LED lights and loud uniforms. It's so many things going on at the same time, and you have to shout to have a conversation."
Customers notice a different vibe when they enter: lights are dimmed and soft pop music plays at a low volume. Patrons can select a sensory box from a stack on the shelf. The boxes contain fidget toys like slinkies and Rubik's Cubes, cards with simple mindfulness exercises, noise-cancelling headphones, and a basic picture communication board. For people who find it hard to sit still, there are wobble chairs. Hours before 9 p.m. are designated "sensory friendly."
Customers who feel anxious in the main restaurant can go sit on a bean bag chair with a weighted blanket in a separate sensory room. It's a great spot to chill while watching the fish tank and fibre-optic lights and listening to nature sounds.
Jennifer says getting to know families with neurodiverse kids, and watching them "have a blast," is a joy. "The kids are happy and they feel safe, and the parents can finally have a meal out." 
About 70 per cent of customers walk in for the food, while about 30 per cent come specifically for the autism-friendly environment. "We have people who drive in from Milton and other places because they've heard about us on Facebook groups."
Jennifer says visual recipes, charts, clear instructions and videos work well for their neurodiverse staff. "We work individually with them to ask what will support them best," Jennifer says. "It's rewarding to see our neurodivergent staff feel proud of themselves. They want to do a good job and at the end of the day, even though they're exhausted, they feel like they achieved something."
Jennifer says the greatest challenge of launching the restaurant was being new to Canada. "We don't have any contacts here, and when you start a business you need electricians, plumbers, suppliers. Building that network has been most challenging."
Staff sanitize fidget toys and weighted blankets after every use. "I haven't heard any complaints because they see how useful they are for our customers."
Jennifer says she's surprised by the warm support the business has received since opening.
In advance, she took a 12-week course for start-up entrepreneurs. Some participants had negative feedback about her business idea. "There were a few comments like 'Are you sure you can work with staff on the spectrum? Do people want someone on the spectrum to prepare their food or serve them?'" 
Jennifer says some customers don't clue in to the autism-friendly nature of the restaurant. But if a group becomes noisy, they're respectful when the restaurant's mission is pointed out, and tone things down.
On a good night, Jennifer and Deon leave the restaurant at about midnight, but on weekends, it may be sunrise before they finish cleaning and prepping for the next day. 
Jennifer has ordered a ramp from Stop Gap for the entrance to the restaurant, but notes that they don't yet have a wheelchair-accessible bathroom. "Hopefully if the restaurant is successful, we will be able to go into a second phase of design and renovation." 
The restaurant pays its staff well above minimum wage, and discourages tipping.
You'll find Sarang Kitchen at 1056 Bloor St. W. Like this story? Sign up for our monthly BLOOM e-letter. You'll get family stories and expert advice on raising children with disabilities; interviews with activists, clinicians and researchers; and disability news.