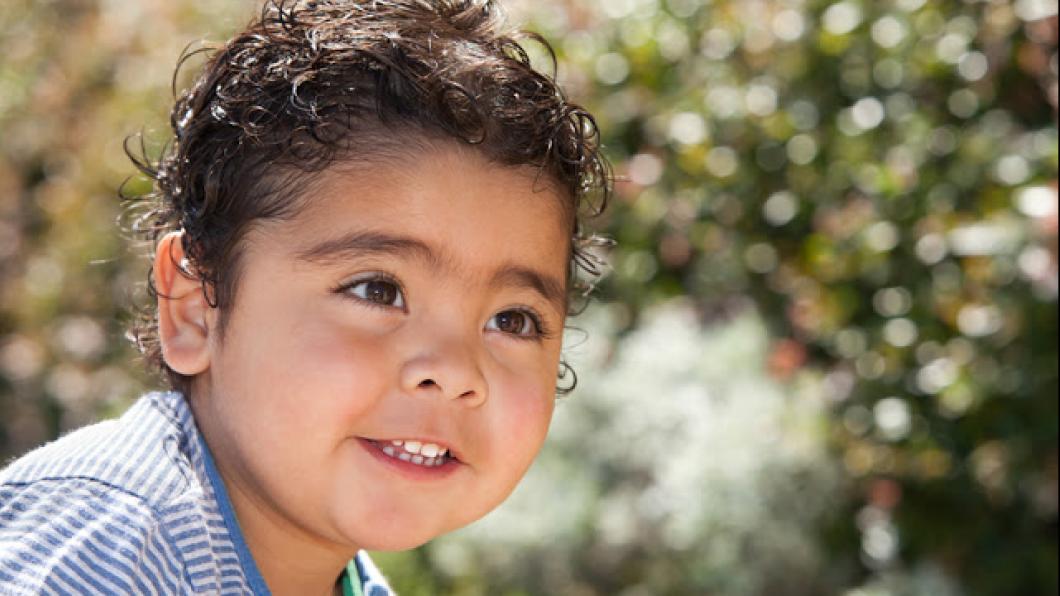 Assessing kids for autism varies widely in Canada
By Louise Kinross
The way Canadian children are assessed for autism varies widely, with a median wait for families of seven months to get a diagnosis, according to a Holland Bloorview study published in Molecular Autism.
Ninety Canadian pediatricians responded to a survey, with 57 saying they diagnosed autism. Of those 57, about half said they used an interdisciplinary team, but each team was composed of different professionals. Use of standardized testing tools was variable, with 21 per cent not using any. BLOOM interviewed lead investigator Dr. Melanie Penner, who is a Holland Bloorview developmental pediatrician, to learn more.
BLOOM: Why is there a need for this study?
Melanie Penner: We have a number of expert guidelines on autism diagnosis, but we have little evidence on what people actually do in real life to make the diagnosis.
BLOOM: It seems odd that for the pediatricians who used a team approach, none of the teams looked the same.
Melanie Penner: It tells us that we need more evidence as to what the essential components of an autism assessment are. Should every child receive the same assessment? We don't know what the answer is. Autism is a very heterogeneous condition. As autistic professor Stephen Shore says—if you've met one person with autism, you've met one person with autism.
I was surprised that there were no consistent team models, but when I looked at the evidence for what we need to make an accurate diagnosis, there isn't a lot of evidence.
BLOOM: The study talks about whether pediatricians used diagnostic tools. What is a diagnostic tool?
Melanie Penner: It's either a questionnaire- and interview-based tool, or an observation- and interaction-based tool that's been standardized. It's supposed to be done the same way each time and it gives you a numeric value that is supposed to guide your decision making.
BLOOM: Were you surprised that 21 per cent of pediatricians didn't use any standard tools?
Melanie Penner: That was a bit surprising to me. Clinical guidelines say that tools are recommended, but again, we don't really have a lot of evidence of their value. We have evidence of the way these tools behave, but we don't know how accurate a team is with or without a specific tool.
I'm trying to generate that evidence now in a new study that will look at how accurate community pediatricians are in assessing and diagnosing autism, compared to an expert team that is research-trained and using all of the tools.
BLOOM: So would each child in the study be assessed by a community pediatrician and the expert team?
Melanie Penner: Yes, they'll be seen by both groups. Each assessment will be conducted without clinicians knowing each other's opinions and we'll measure what the diagnostic agreement is. That study will also look at the impact of diagnostic tools. We want to get a large sample of 250 kids. We're probably a few years away from results on that.
BLOOM: Were you surprised that the median wait time for children being referred and getting a diagnosis in the community was seven months?
Melanie Penner: No, it wasn't surprising for me, having lived those wait times with my patients. We have worked really hard here at Holland Bloorview and our wait is somewhere between three and four months. But we do know that even a few months is a really hard time for families. We do have evidence that waiting time is very stressful for families and a consistent theme is that they don't want to wait a long time for it. It really points to the need to keep our assessments streamlined and efficient.
BLOOM: But aren't there also implications of waits on the children themselves?
Melanie Penner: Yes. We know that early intervention is most effective when early—as per the name. In many places, you need that definitive autism diagnosis because you can access some of the autism-targeted therapies like applied behaviour analysis. So it's imperative that we get kids diagnoses as soon as possible.
BLOOM: Did you figure out why it was taking so long for pediatricians to give a diagnosis?
Melanie Penner: We were a bit limited by the number of responses we got back. We were able to tell that the longer you spend assessing each individual child, the longer the wait time that was reported. It speaks to the need to make sure our processes are efficient. This is where we're doing some thinking about whether we can individualize our assessment strategies for different children. So is a more streamlined assessment sufficient for some children, whereas a more complex child may need a team, and more time, to make that diagnosis? That's the question my current research is trying to answer.