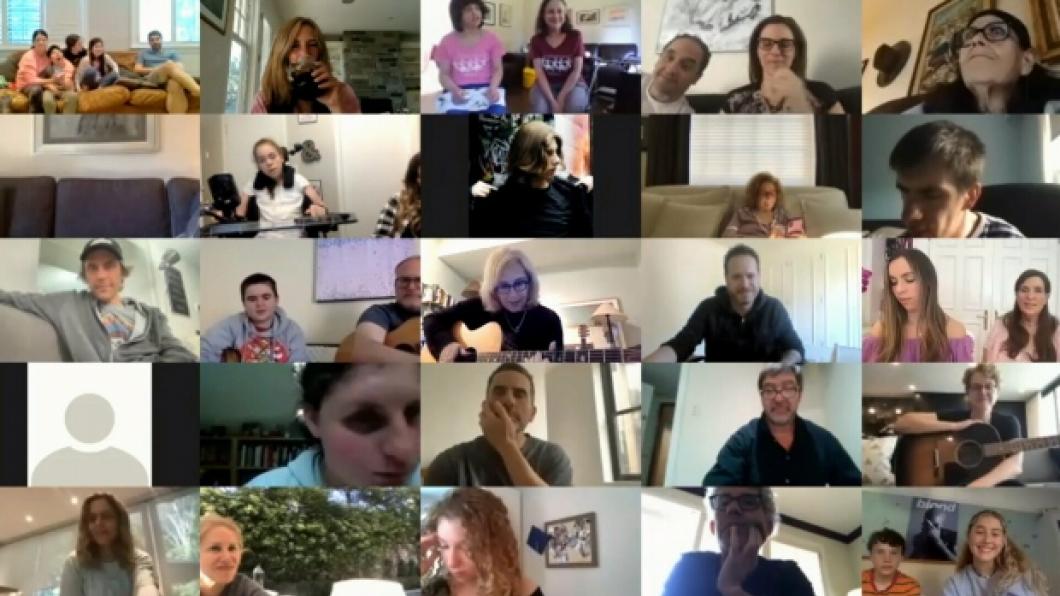 Amid the pandemic, Jake's Jam keeps the music flowing
By Louise Kinross
Jake's Jam began with a Toronto two-year-old and his passion for music. "He wasn't able to walk or talk or see or move, but when Jacob heard music, his eyes lit up and you would see his whole body relax," recalls Jacob's mother Ellen Schwartz. "Because of this love of music, he attracted a lot of very talented musicians who used to come over and sing to him live on Sundays." 
In 2019, Jacob, who had a neurodegenerative disease, died at the age of 21. "The music stopped for a while, and then Covid hit," Ellen says. "We decided we should bring it back, and we started an online Zoom concert for people of all abilities and ages." 
The one-hour performance combines music from all genres and draws as many as 100 families from around the world. "We've had famous people from Broadway or Mirvish Productions pop in and sing a song," Ellen says. "We have a few people who are trying out for Canadian Idol or who are releasing new songs, and they test out their material." 
Taylor Florence, 13, is a regular. "I feel amazing when I perform on Jake's Jam because everyone is so supportive and it makes me feel like a star," she says. "I love to sing all different types of pop songs. Sometimes I sing while my mom plays the guitar, and other times I sing over a track. I love the way the music makes me feel."
Marcy White and her son Jake, 19, are weekly jammers (you may remember them from this A Family Like Mine video). "It's something to do and look forward to, especially when Jake didn't have school and the weather was too bad to be outside," Marcy says. "And the music is great!"
Jake's Jam is about "friends," Ellen says. "It's a real community, and especially the families who are on the jam week to week get to know each other. We used to start with a family who would share their story and explain who they were and why they're here. For some people it's friendship. For others, it's finding their voice. For some performers, it's something to work on and master and perform each week."
In the Zoom gallery, you'll see guitars and other instruments being played at home, and kids and adults tapping and clapping and singing along. Participants range in age from three to 104.
Ellen says she can feel her son's presence. "When there's music, there's love, when there's love, there's hope, and when there's hope, there's everything. So for me, Jacob's essence lives on with him through the jam. I feel he comes out to play every Sunday at 4."
Check out a performance at Jake's Sunday Jam or watch this fabulous CTV news story on the concert series. If you'd like to participate, e-mail Ellen at ellen@projectgiveback.com and she will add you to the list.