Baby CIMT Educational Resources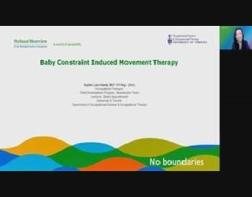 Program Webinar
Our Baby CIMT webinar demonstrates how to effectively implement and execute a Baby-CIMT program.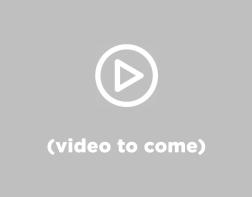 Examples of Baby CIMT (Coming Soon)
Examples are shown in the video below on how to position the baby, effectively block the hand, choose toys and provoke motor movements during Baby CIMT.
Baby CIMT Handouts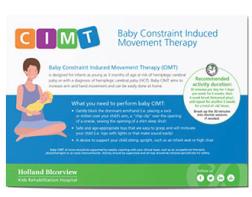 Postcard for Families
The postcard infographic explains what Baby CIMT is, how to get started with Baby CIMT, what to do, and what specific arm and hand movements to promote. Clinicians can share this free postcard infographic with families when coaching caregivers on the implementation of Baby CIMT at home.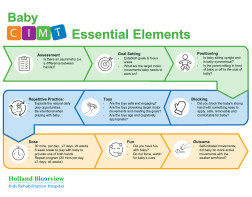 Essential Elements for Occupational Therapists
The essential elements infographic explains the key points for therapists to consider when developing and carrying out an individualized Baby-CIMT program with families. Points include assessments, goal setting, positioning, blocking, toys, repetitive practice, dose, fun and outcomes.