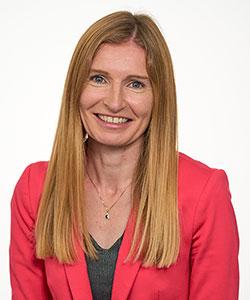 Sally Lindsay, PhD
Senior Scientist
To learn more about the TRAIL Lab's latest work please visit the HAPPY Project.
---
Research
Research Focus:
As head of TRAIL (TRansitions And Inclusive Environments Lab), Dr. Sally Lindsay's research focuses on the participation and social inclusion of children and youth with disabilities at school, work and in the community. Current projects focus on employment readiness, transitions to adulthood, school transitions, peer mentorship, disclosure and accommodations. Other interests include: lived experience, social determinants of health, social inequalities, discrimination, gender, and the sociology of health and illness. 
Research/Trainee/Volunteer Opportunities:
Please visit the TRAIL Lab's Work with Us page for more information about available opportunities. 
Contact slindsay@hollandbloorview.ca to apply.
---
Education & Profession
Education:
PhD Sociology, University of Western Ontario
MA Sociology, University of Western Ontario
University Positions / Affiliations:
Honours and Awards:
Elected member, College of New Scholars, Artists and Scientists, Royal Society of Canada (2018-2025)
Early Researcher Award, Ontario Ministry of Research and Innovation, "Improving Inclusion and Employment for people with disabilities", 2014-2019
2016 Henry Stonnington Award (2nd place)
2015 Angus Reid Practitioners / Applied Sociology Award, Canadian Sociology Association
Most read article in 2014, 2015 & 2016, International Journal of Disability, Development and Education
CIHR Postdoctoral Fellowship, Dalla Lana School of Public Health, University of Toronto, 2008-2009
CIHR Postdoctoral Fellowship in Primary Health Care, Centre for Studies in Family Medicine, University of Western Ontario, 2008-2009
Honorary Research Fellow, Institute for Social, Culture and Policy Research, University of Salford, UK, 2008-2011
Honorary Researcher in Primary Health Care, NHS Salford Primary Care Trust, Salford UK, 2005-2007
CIHR Doctoral Fellowship, 2001-2005
J.W. Trusler Sociology Proficiency Award, 1998
---
Current Projects
Discrimination, ableism and racism hurt but inclusion can heal: Listening to the intersectional lived experience of youth with disabilities and co-creating solutions
Disability disclosure discussions at work
Enhancing healthy and productive work for racialized youth with non-visible disabilities 
---
Publications
Click to see Dr. Sally Lindsay's publications at the TRAIL Lab.
You can also view Dr. Lindsay's publications on PubMed and Google Scholar.
---
Contact Info
Contact Information:
Bloorview Research Institute
Holland Bloorview Kids Rehabilitation Hospital 
150 Kilgour Road, Toronto, Ontario M4G 1R8 
Tel: 416-425-6220 x3654
Contact Email:
slindsay@hollandbloorview.ca
---
Media Expertise
employment opportunities for youth with disabilities
ableism and discrimination
health equity
social justice
social determinants of health