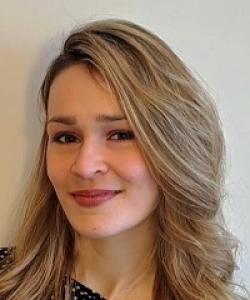 Marija Pranjić
Graduate Student
PhD Candidate
Music and Health Sciences, Collaborative Program in Neuroscience, University of Toronto
Advisor: Dr. Tom Chau
Education & Training
Marija graduated magna cum laude with a Master's degree in Piano Performance from the University of Zagreb and later received a Master's degree in Music Therapy from the Anglia Ruskin University in Cambridge, UK. Prior to her Ph.D. studies, Marija worked as a Research Fellow at the Mount Sinai Hospital in New York City where she obtained rich clinical and research experience coordinating several clinical trials.
Research
Marija's research interests lie in the domain of clinical neuroscience of music with an emphasis on music-induced plasticity in early childhood and biomedical applications of music to neurologic rehabilitation. Her current Ph.D. project examines the development of auditory-motor synchronization abilities in children using a hybrid EEG-fNIRS system in order to enhance music-based treatment strategies for children with developmental coordination disorder/dyspraxia.
Other Interests
Marija is passionate about exploring the intersection of arts and sciences. She enjoys traveling, listening to astronomy podcasts, and watching Formula 1.