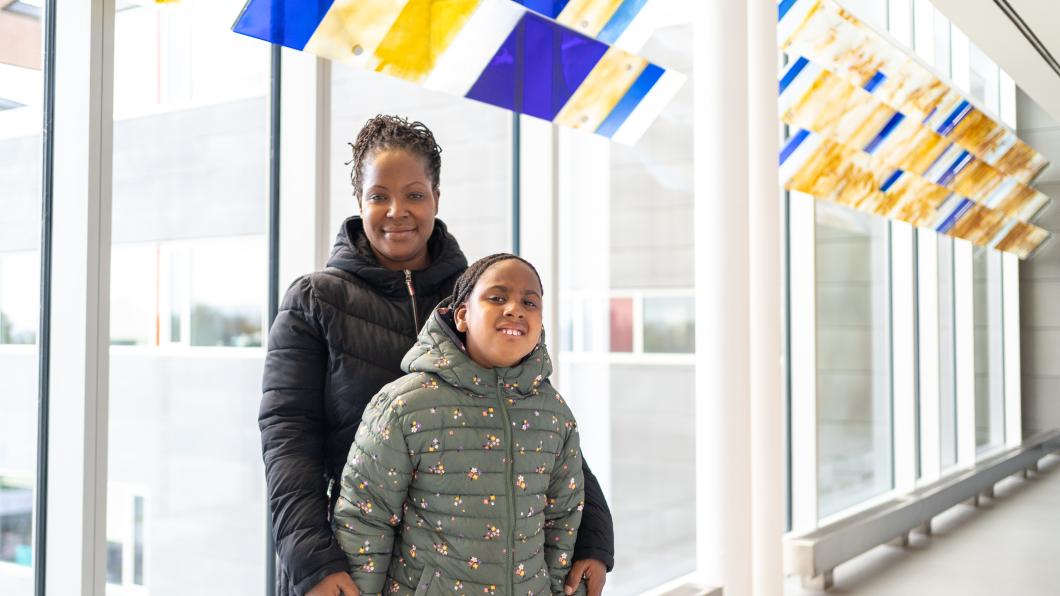 Story
The precious moments you make possible
My brave kindergartner was singing in the Holland Bloorview Christmas concert.
Tears streamed down my face as I grinned from ear to ear. This was a moment I didn't think was possible for my daughter.
Tayah was born without the ability to chew, suck or swallow. She began life with a feeding tube, and her first years were spent between hospital appointments, tests and speech therapy.
As a preschooler, Tayah loved to talk at home. But around others, she would get so frustrated when people didn't try hard enough to understand her. Her confidence plummeted.
When we applied for the Integrated Education and Therapy (IET) Program at the Bloorview School Authority (BSA), I knew it was the right place for Tayah. When she started junior kindergarten, Tayah was instantly comfortable. Thanks to the partnership between the hospital and the school, she was able to attend her appointments at the feeding clinic, dentist, pediatrics, physiotherapy, and occupational therapy during her school hours.
Working with Sharon, her Speech Language Pathologist at the hospital, Tayah learned techniques to move past frustration and find confidence to socialize the way she's always wanted to. Two years later, my brave little girl sings and dances with her friends – and barely stops talking.
And that still moves me to tears.
Holland Bloorview is exactly what my daughter needed. Somewhere where she could learn, grow, and make friendships to last a lifetime. Tayah has come a long way. I see the confidence; I see the glow.
Your support of Holland Bloorview Kids Rehabilitation Hospital helps build the confidence of kids like my daughter. Thank you.
– Rochelle, Tayah's mom
Call to action Text
Help create a world of possibilities for kids and youth with disabilities.
Donate today.