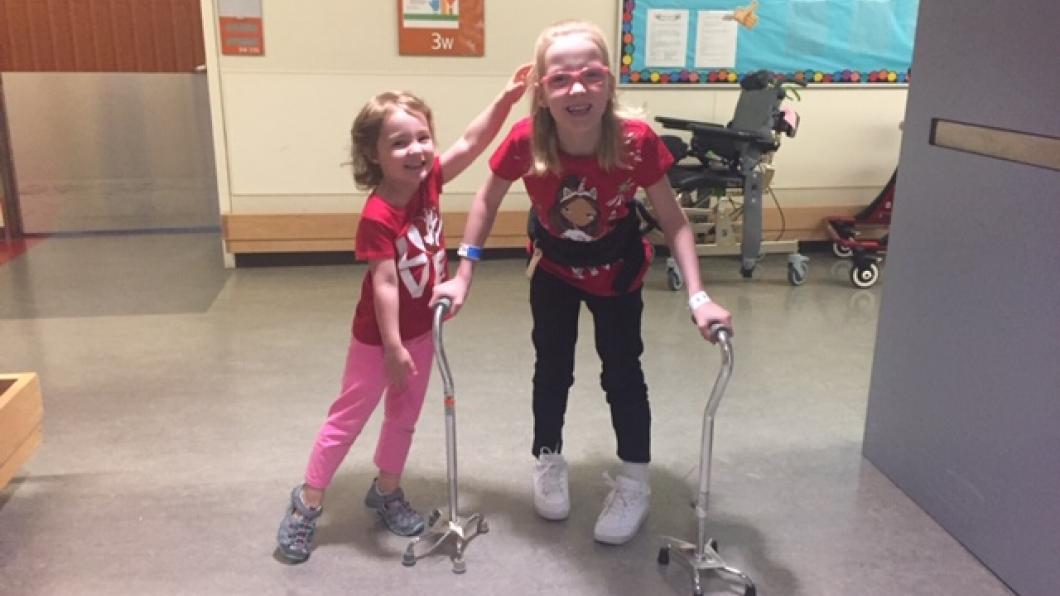 Story
No ifs, ands, or buts, for this go-getter
When eight-year-old Olivia sets her mind to something, she'll do it and won't give up. No ifs, ands, or buts.
That's why this summer as she recovered from a Selective Dorsal Rhizotomy surgery, she refused to be discharged without taking her first steps post-surgery in front of her doctor. 
"For this type of surgery the neurosurgeon went into her spinal cord and clipped selected nerve roots to decrease the amount of muscle stiffness Olivia experiences," says Olivia's mother, Jane. 
"She dealt with it like a champ. I think it was 30 seconds after waking up from recovery that she had a big smile on her face and did a thumbs up.'"
It's a long way from the days when Olivia was first diagnosed with spastic quadriplegic cerebral palsy (CP) at 16-months and her parents were given a grim prognosis. 
"Her head imaging looked fairly severe and the neurologist sat us down and said Olivia probably wouldn't walk, would likely have a seizure disorder and difficulties with her speech," says Olivia's mother, Jane. "As soon as that was disclosed, it was awful emotionally."
But, years later, Olivia has set out to prove that original prognosis wrong. 
"There have been ups and downs but I think we just rolled with the punches and we continue to still do that. If we have a bad day we try to crawl out of it pretty quick and live life," says her father, Graham.
And living life is something Olivia does with ambition and zest. When she's not walking—or running, adds Jane with a laugh—with her cane, Olivia is off trying any new sport or activity she can. A fan of sledge hockey, soccer, biking, swimming, and gymnastics, she's recently added to her sportive arsenal, tackling her newest Ninja Warrior obstacle course set.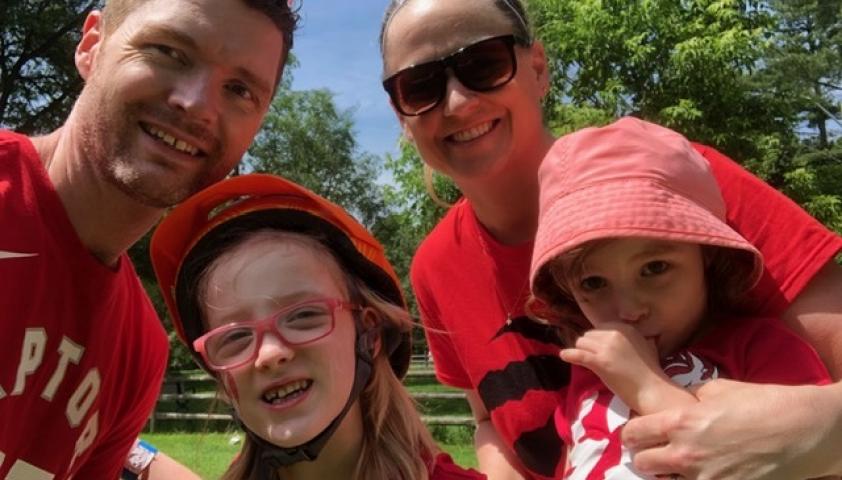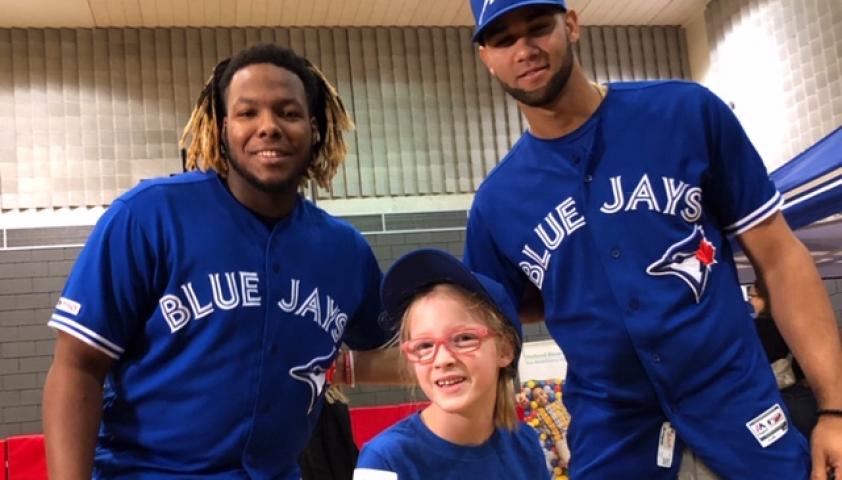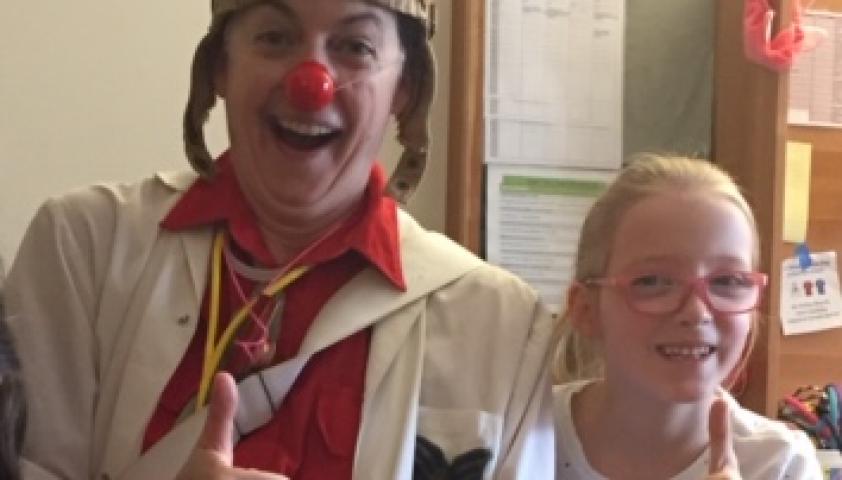 Life at Holland Bloorview
While the family lives in Ottawa after Olivia was accepted as a candidate for the surgery at SickKids, they spent time visiting Holland Bloorview for pre-operation assessments, then spent three months post-surgery recovering in the Specialized Orthopedic and Development Rehab inpatient unit.
"People back in Ottawa were almost sympathetic to us, saying it must be really tough," says Graham. "But I had a hard time explaining to people that we are so busy with all the different programs Holland Bloorview has to offer that we never had a minute to be bored."
During her stay, Olivia built a community and family within the hospital's walls, spending breakfast time with other patients on her unit, and enjoying recreational time in the art room, therapy pool, and riding the adapted bikes. And while one major summer highlight involved getting a chance to meet the Toronto Blue Jays, Olivia's biggest takeaway from her trip was meeting the therapeutic clowns.
"It was definitely an eye-opener going to Holland Bloorview and watching this incredible team come together," says Jane. "And it wasn't only physicians. There were nurses, physiotherapists, occupational therapists, and social workers that kept our family together for the three months."
While Graham spent the three months in Toronto bedside with Olivia or in one of the hospital's hoteling units, Jane would come up every weekend with Audrina, Olivia's four-year-old sister.
"I thought it was going to be a lot more difficult on Audrina, but it wasn't," says Jane.
"Holland Bloorview has a family playroom and that became Audrina's thing because she knew Olivia had her thing. Audrina was very proud that she had a playroom and her own "little daycare" as she called it."
Graham adds that while they originally dreaded the three-month stint, if you asked them if they had to do it again, he responds within a heartbeat. "It was amazing to us how normal they made our life there."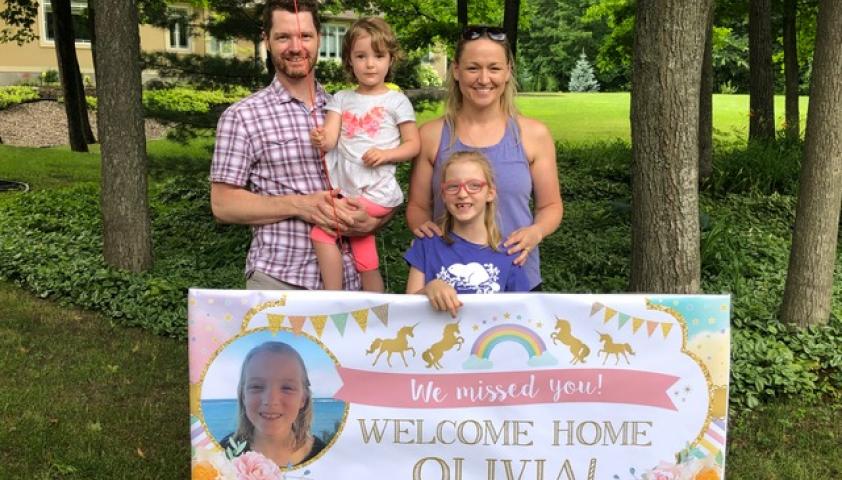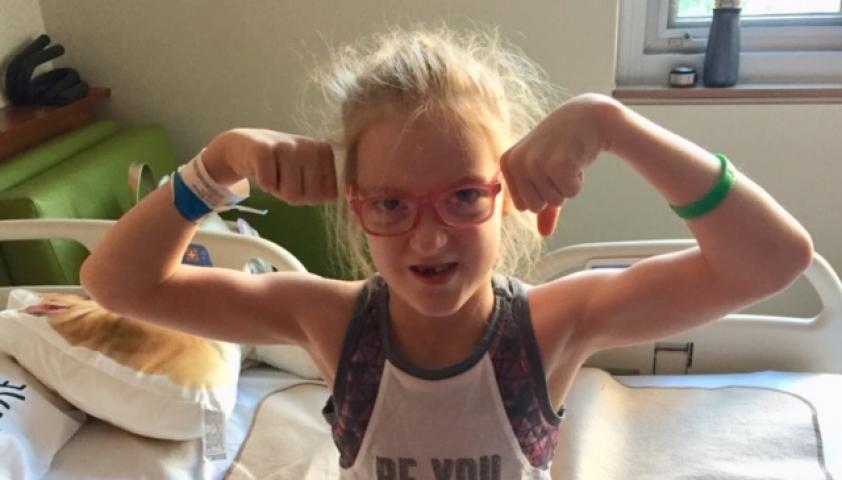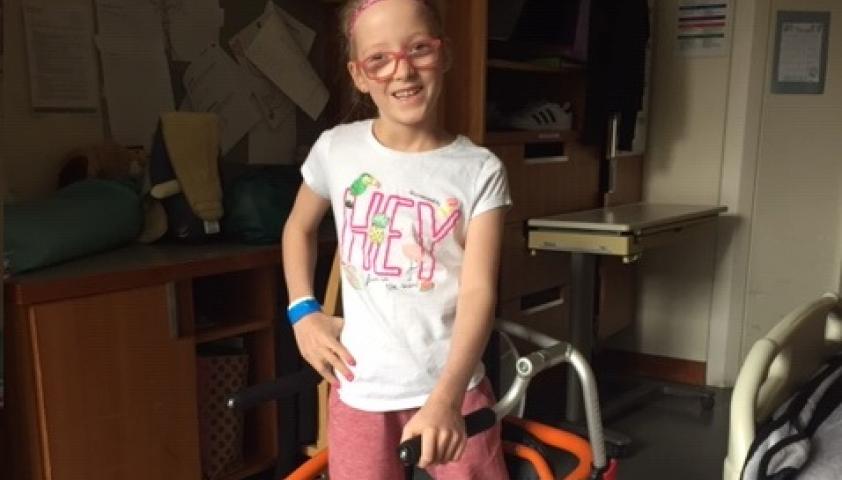 What's next? 
When asked what advice they'd give to parents of a child with CP, Jane and Graham both agree that having a community is how they got through all the highs and lows. 
"We were hesitant to talk to other parents of a child with CP or any other disability for that matter," says Graham. "But the more that we talked to them it's funny how many things you can share with complete strangers. And it's nice to connect with someone who has experience, because they just get it." 
For Jane, another tidbit is to always focus on your child's actual abilities and not necessarily the prognosis.
"Every single child at Holland Bloorview did the exact same activity, just in different ways, and it was amazing to see that team make that happen for each and every child," says Jane.
"Teach children that their limitations really do only exist in other people's minds and absolutely anything is possible."
So what does Olivia plan to tackle next?   
After being inspired by some cyclists she met who were raising money doing a cross-country tour, Olivia now plans to run a lemonade stand next summer to fund two adapted bikes: one for her local hospital, the Children's Hospital of Eastern Ontario, and one for Holland Bloorview.