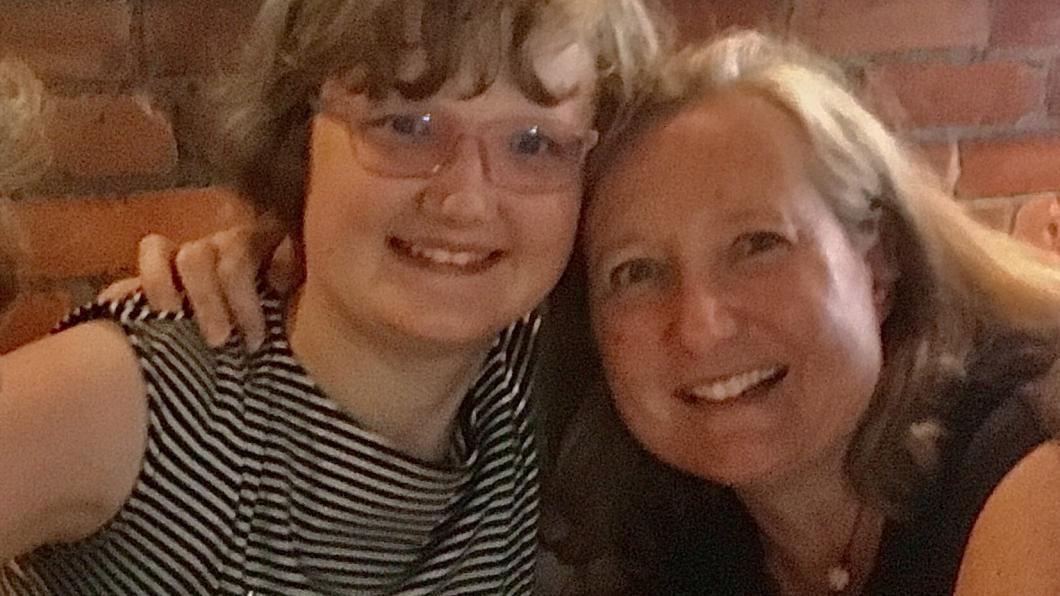 Story
Making friends thanks to virtual programming
For 15-year-old Ellie, conversations don't always come easy. For the first half of her life, she was non-verbal and used an augmentative communication device.
"Through lots and lots of effort and speech therapy, she communicates verbally now, but she's delayed in her language skills," says her mother, Jean.
"When everything shut down in March [due to COVID-19], her friends would want to do a FaceTime call with her because they missed her. I realized she needed so much support to be able to carry on a conversation."
Things changed when Holland Bloorview introduced youth and parent social skills coaching. During the 8-week program, parents and their kids were taught tips and tricks on how to keep a conversation flowing. In the first week alone, they were taught the power of the question, "How about you?" and how to use it in conversation.
"We focused on one tip each week which she would practice with me and she would practice with the coach during the online session. Sometimes we partnered with another parent and child for these sessions and we would all practice together. It got to the point where the parents would schedule practice conversations between coaching sessions," says Jean.
"Ellie felt more confident and she was having longer and more meaningful conversations. She was getting a lot of praise from other people."
The program has also allowed her to deepen her friendships with some of the other participants.
Ellie now knows how to ask questions and share details to continue conversation and she is excited to have these conversations with her friends and relatives virtually. "It's such a huge step," Jean adds, "in just a small amount of time."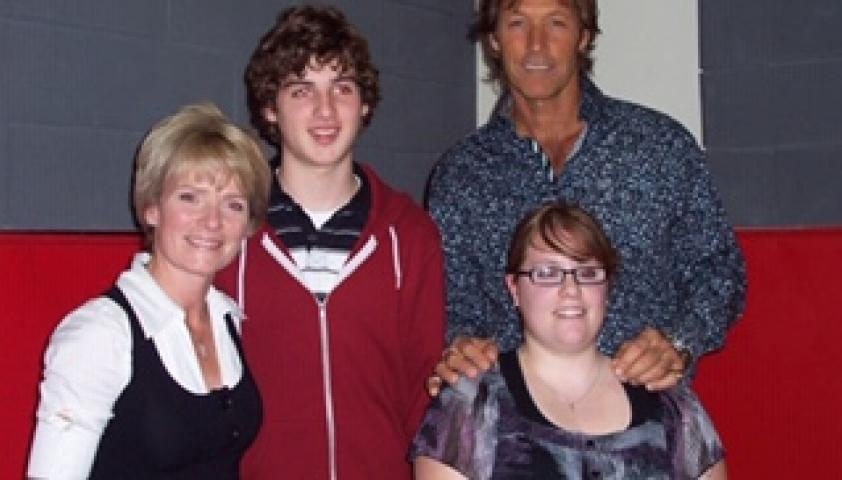 Fostering friendships
Social skills coaching is just one of the newest virtual pilot programs being offered by Holland Bloorview. These programs have graciously been funded by Barbara Underhill and her foundation, Stephanie Gaetz Keepsafe Foundation, in memory of her daughter.
When Barbara asked her niece Melissa— who is also a former client at Holland Bloorview— what programs she would like to see at the hospital, Melissa readily replied with: mental health.
"What we talked about was some type of way to bring kids together so they wouldn't feel so isolated that they would be able to have more connections," says Barbara.
Thanks to her donation, Holland Bloorview has since created five virtual initiatives to test: social skills coaching, virtual hangouts, virtual youth drop-ins, podcast projects, and Holland Bloorview Youth Leader's photograph project. Through these pilots, Holland Bloorview's kids and youth have been given the chance to get creative but also connect during the COVID-19 pandemic.
And it's this need for connection Barbara knows all too well. Having grown up a professional figure skater, oftentimes she admits that she felt left out due to her busy schedule. Meeting that one best friend changed everything. That's why she hopes these pilot programs will kickstart even more discussion and virtual programs to help foster friendships, even with kids beyond Holland Bloorview's walls.
"I want these programs to have kids feel better about themselves, I want them to feel that they're valued, that they belong, and they're seen. Virtually I want this community to be a place where they can go and feel at home—just like how they feel coming through the doors of Holland Bloorview."
Call to action Text
Keep our kids connected! Support our virtual programs today.
Donate Now