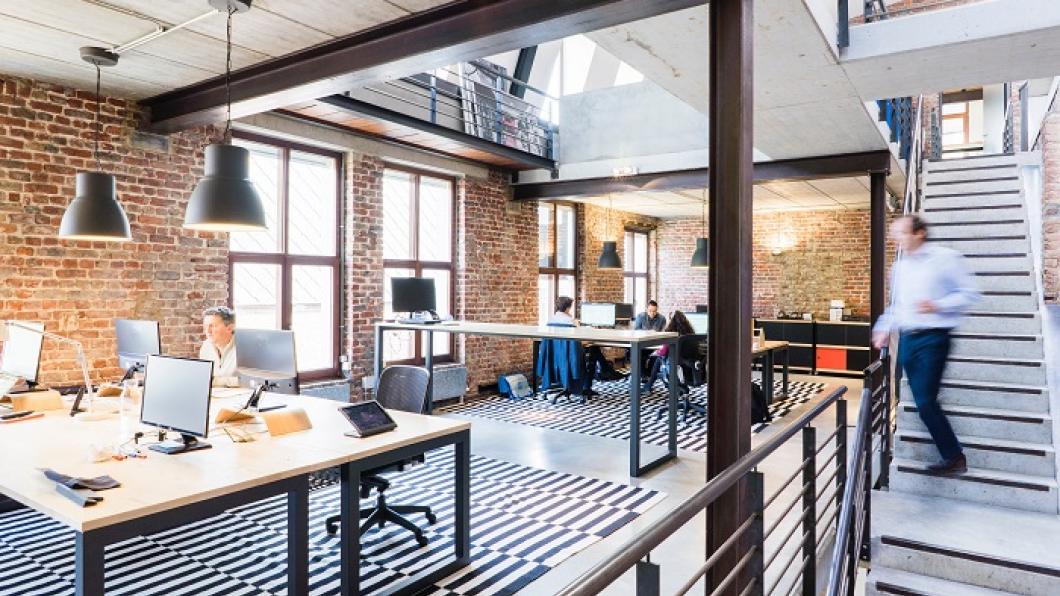 Unraveling the complex process of workplace disclosure
New global study finds people with non-visible disabilities and illness face hurdles in navigating  how to disclose their disability, find supports
Employees with non-visible disabilities or illnesses often struggle with disclosing their health condition at work due to fears of being discriminated against or stigmatized, finds an international study led by Holland Bloorview Kids Rehabilitation Hospital's Bloorview Research Institute.
The study, led by PhD student Vanessa Tomas under the supervision of Dr. Sally Lindsay, examined 24 peer-reviewed publications involving nearly 500 participants aged 16 to 81 in nine countries and their experiences of disclosing or concealing their non-visible disability or health condition at work, and what that complex process looked like.
The publications, which took place between December 2000 to May 2021, touched on many industries in the private and public sector, from healthcare and corporations to the police force, and many job positions. The countries involved were Canada, the UK, the US, Australia, Netherlands, Ireland, South Africa, India and Finland. Examples of non-visible medical conditions included in the publications were wide ranging, from sensory impairments (hearing disorders), autoimmune diseases (HIV, rheumatoid arthritis), neurological conditions (epilepsy) and cognitive conditions (autism or ADHD), to chronic health issues and mental health concerns.
"People who have non-visible health conditions face unique stressors in the workplace and can go through their entire career without sharing this information with their colleagues, managers or clients," says Tomas, who is part of the research institute's TRAIL research lab, led by Dr. Sally Lindsay. "This study brings to light the complex process of navigating the decision-making process and the factors that come into play around disclosure or concealment."
The research team found common global themes that emerged among the publications' findings. One theme is that most participants disclosed their health condition to obtain supports and accommodations. They were also selective in who they would disclose to (mostly to managers) and the circumstances around sharing certain information. For example, most of the participants in these studies preferred sharing symptoms (e.g., difficulties with lights, suffers from back pain) rather than disclosing the actual medical diagnosis.  
The culture of an organization also factored into the decision-making process. Was it inclusive and accepting? Were there policies that support employees with disabilities? "If an organization's culture is positive and inclusive, we found that people seem more comfortable disclosing in order to access the accommodations they need for their job," says Tomas.
Additionally, some participants in these publications felt forced to disclose their illness or non-visible disability if they need to be hospitalized or had to take a sick leave. For example, this was seen mostly in people who have non-visible disabilities or illnesses where there are periods when they feel better and then worse (e.g., mental health concerns, chronic illness), or where their condition becomes progressively worse.
Future research
In her future research, Tomas would like to spend more time examining how youth with disabilities can be supported in their decision around disclosure at work and giving them the confidence to ask for accommodations.
Riley Ambrose, a youth leader at Holland Bloorview, knows this first-hand. The third-year Trent University student, who is studying business and philosophy, is living with FSHD muscular dystrophy, a degenerative muscle disorder that deteriorates the muscles primarily in the face and upper body over time. Overall, thanks to employment programs such as Youth@Work and Ready to Work at Holland Bloorview, he has had positive experiences around disclosing his disability in the workplace, from receiving accommodations to feeling very comfortable because the organization culture was very inclusive. In fact, in most cases, his disability has enhanced his role in policy and consultant positions because he could share a valuable perspective that no one else had.
Much work is being done at Holland Bloorview in helping youth with disabilities such as Ambrose enter the workforce as well as around dismantling ableist ideas and raising awareness of disability attitudes with the Dear Everybody campaign. The TRAIL Lab under Dr. Sally Lindsay's direction is focused on creating more inclusive and productive workplaces for youth with disabilities through their HAPPY project (Healthy And Productive Paid work for Youth with disabilities).
Tomas hopes the study's findings can be used by companies and organizations to support individuals with non-visible disabilities and illnesses to help them navigate the complex journey in disclosure.  "It's about recognizing how stressful and complex this decision is for employees. Workplaces should strive to have a culture that fosters inclusivity and acceptance, a place that celebrates all abilities. I would like to see employers start disclosure conversations with employees to see what they need to succeed, rather than employees having to bring this topic up on their own. Having these open and frank conversations from the outset can support employees to share important information about their health condition at the beginning so that they aren't forced to disclose later (when things get bad), and not fear disclosure in the first place."
"Often times the stigma around hiring those with disabilities starts with the bias that some people have towards individuals with disabilities," says Ambrose. "We do offer unique perspectives and value. I know in my case, the fact that I'm disabled has helped me to develop my problem-solving skills more than I would have if I didn't have my disability. We should definitely be part of the workforce because there is a definite value proposition there."
This study was funded in part, by a CIHR-SSHRC partnership grant and the Kimel Family Opportunities Fund, awarded to Dr. Sally Lindsay, and was published online in Jan 17 in the Journal of Occupational Rehabilitation. Tomas was funded by a Kimel Family Graduate Student Scholarship in Pediatric Disability Research from the BRI during the first year of her doctoral thesis.
The study's co-authors are Dr. Sally Lindsay (Tomas's research supervisor) and Hiba Ahmed, Holland Bloorview Kids Rehabilitation Hospital's Bloorview Research Institute.