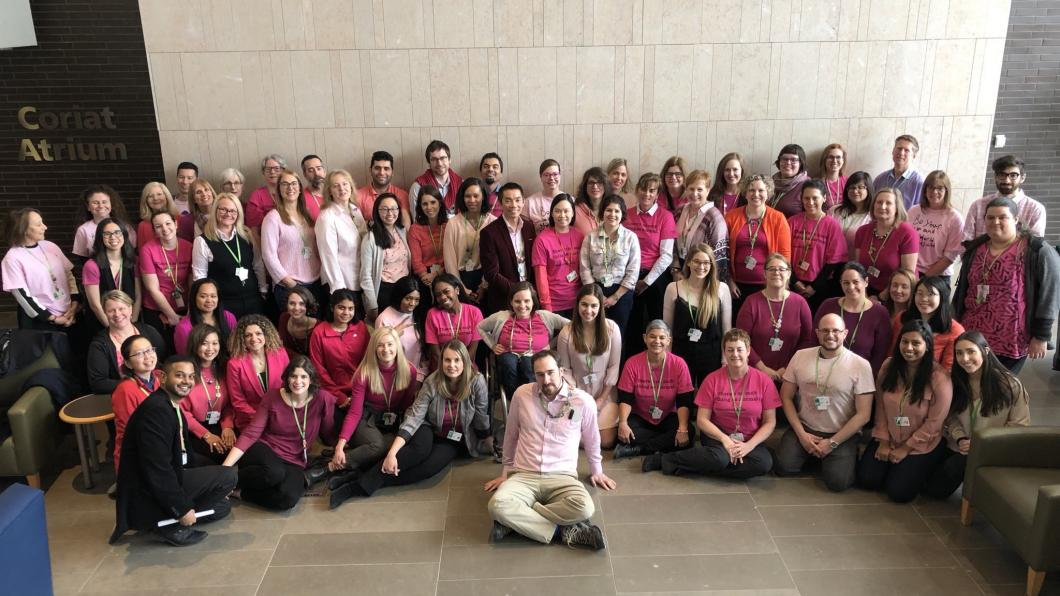 Pink Shirt Day at Holland Bloorview
Every year on February 26, people from around the country rally together for Pink Shirt Day—a national campaign aimed at raising awareness about bullying and its impact on kids and youth.
In Canada, 1 in 4 kids are affected by bullying and at Holland Bloorview we know that statistic is often two to three times higher for kids and youth with disabilities.
Often times, kids and youth with disabilities face the consequences of stigma—like staring, whispers, name-calling, social exclusion, bullying, and outright discrimination—but as Canada's largest rehabilitation hospital for children and youth with disabilities, we strive to do our part to end the stigma.
"At Holland Bloorview, we value compassion, courage, and equity. Our community brings people together and our vision to is provide meaningful and healthy futures for all children," says Meenu Sikand, Holland Bloorview's Executive Lead, Equity, Diversity, and Inclusion.

"We support Pink Shirt Day and its anti-bullying campaign as we understand the importance of full inclusion and the positive impacts when we create environments that 'Lift Each Other Up.'"
This year, according to the Pink Shirt Day website, the campaign is focused on "Lifting each other up."
Today, we want to encourage you, while donning pink, to look past the differences and celebrate all that makes us unique.
Read more in our Dear Everybody position paper.