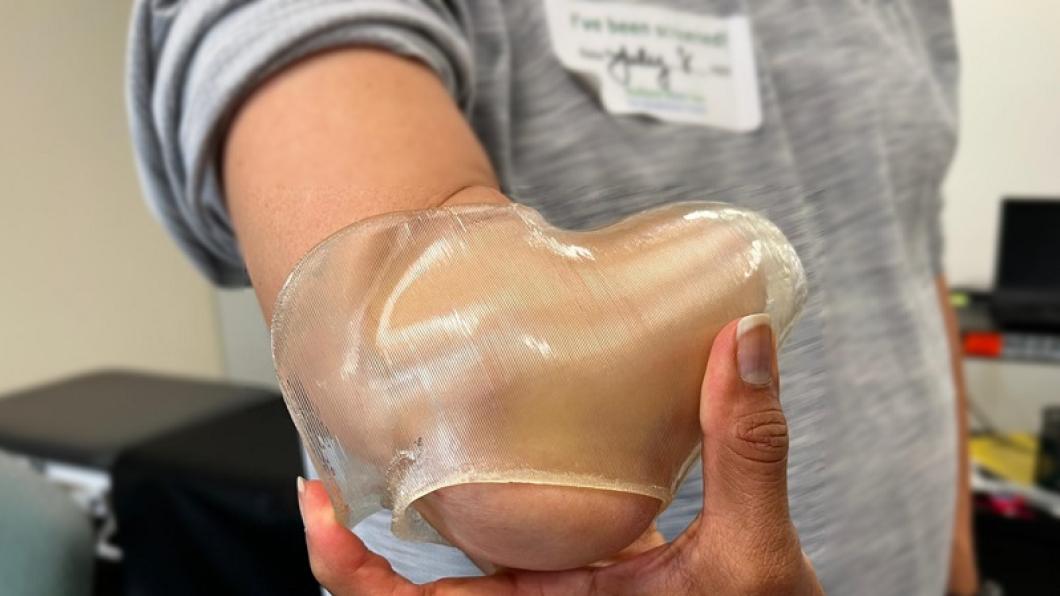 Leading the paradigm shift in prosthetic design and fabrication
Holland Bloorview, NIA Technologies partner to co-develop new ways to improve prosthetic design process for clinicians, which can improve the way prosthetics are made for clients with limb differences
Prosthetic limbs are custom made to fit well over an individual's incomplete limb. Making a well-fitting prosthetic is a challenging, time-consuming, and costly process that requires high levels of skill, training, and experience.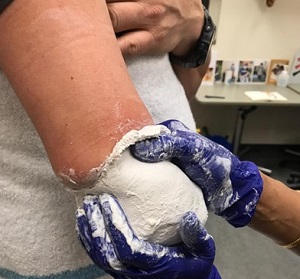 Digital technologies (3D scanners, computer-assisted design software, and 3D printers) have the potential to change and improve the way prosthetics are made, resulting in better patient outcomes at lower costs. However, to date, the adoption rate of digital technologies in the prosthetics and orthotics (P&O) industry has been slow. One of the key challenges is the steep learning curves associated with switching from a manual hands-on process to a digital one.
Game changer in prosthetic design, fabrication
A new partnership between Holland Bloorview Kids Rehabilitation Hospital's PROPEL Lab and Nia Technologies Inc. (Nia), aims to reduce the learning curve of clinicians using digital technologies by creating tools that will automate key parts of prosthetic design process.
Nia is a Canadian not-for-profit organization, and industry disruptor through the release of their software and technology toolchain, 3D PrintAbility (3DPA). 3DPA is primarily used in the fabrication of certain prosthetic and orthotic devices (i.e., transtibial, ankle-foot orthosis, see Figure 1). Since 2016, the 3DPA toolchain has allowed practitioners to go from shape capture to final socket fabrication using digital tools such as 3D scanners, Nia's own P&O CAD software (NiaFit©), and 3D printers.
This project, led by senior scientist Dr. Jan Andrysek, senior scientist at Holland Bloorview's Bloorview Research Institute (BRI), and director of the PROPEL lab, in collaboration with the Orthotics and Prosthetics (O&P) department from Holland Bloorview aims to improve access to quality prosthetic devices in Canada and globally.
Local solution to global problem
Consider this: according to an article from the Canadian Journal of Public Health, some 50,000 Canadians are living with limb loss and an estimated 40 million individuals with amputations worldwide do not have access to a prosthetic limb.
This new partnership between Nia and the PROPEL Lab strengthens the ongoing work among researchers and engineers from BRI, and prosthetists and physiotherapists from Holland Bloorview's O&P to develop and implement digital workflow processes. In fact, the hospital's O&P department has invested significant resources over the past three years in developing and implementing digital workflows as part of their standard practice, and their involvement in this project shows the continued commitment to adapting clinical practice and improving client care.
The goal of this project is to make prosthetic devices using a fully digital process. To do this, the team will study how prosthetic devices were made in the past and how well they worked for clients. By collecting and modeling this data we aim to create designs for future children and youth based on their specific anatomy. These machine learning-designed sockets will be created using 3D printers and compared to traditionally made sockets.
 "We are excited to be working with the PROPEL Lab in developing a predictive algorithm for digital prosthetic design," says Jerry Evans, CEO for Nia Technologies. "We believe the digital assistance this research will afford NiaFit© users will be appreciated by practitioners and patients alike."