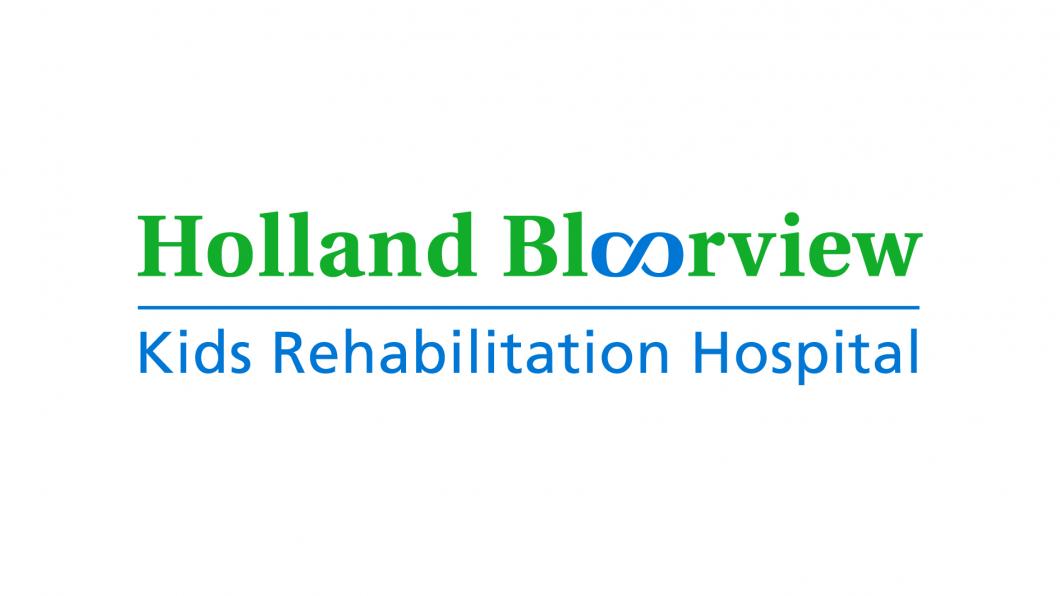 Holland Bloorview secures two federal grants in one competition to advance research in childhood disability
Holland Bloorview Kids Rehabilitation Hospital (Holland Bloorview) is proud to announce its success for two highly competitive research grants awarded by Collaborative Health Research Projects (CHRP). Offered by the Canadian Institutes of Health Research (CIHR), the Natural Sciences and Engineering Research Council (NSERC), and the Social Sciences and Humanities Research Council (SSHRC), this marks the first time that Holland Bloorview has been successful with multiple grants in one program, amounting in nearly $1.75 million over the next three years.
Biomechanical biofeedback targeting youth with lower limb amputations
Dr. Jan Andrysek, senior scientist, Holland Bloorview has been awarded a CHRP (CIHR and NSERC partnered) grant of over $750,000 over the next three years for his research projected titled "Biomechanical biofeedback targeting the high-level rehabilitation of mobility in youth with lower limb amputations". For individuals with physical disabilities, including children and youth with lower limb amputation, rehabilitation of mobility is essential to the restoration of function and promoting long-term well-being. Along with co-leads Dr. Virginia Wright and Sandra Ramdial, this project combines the expertise of researchers, engineers, clinicians and clients of Holland Bloorview, and aims to develop a wearable biofeedback system for use in clinical settings with extension into the community. The integrated knowledge translation (KT) approach involves clinical deployment as well as commercialization activities.
Dr. Andrysek and his team have been making groundbreaking contributions to the global provision of advanced mobility devices for over a decade. He is the creator behind the All-Terrain-Knee (AT-Knee) for individuals with lower-limb impairments.
Virtual Music Teacher
Dr. Elaine Biddiss, scientist, Holland Bloorview has been awarded a CHRP (CIHR, NSERC and SSHRC partnered) grant of just under $1 million over the next three years for her research projected titled "The Virtual Music Teacher: Children of all abilities banding together in early childhood music education." Many young children with disabilities are unable to benefit from music lessons because of scheduling, resources, and accessibility barriers. A "virtual music teacher" that can engage young children with disabilities in early music learning at home may overcome some of these barriers.
Dr. Biddiss and team will develop a music "app" that intelligently responds to children's play with real-life musical instruments (such as maracas) and guides them in music learning. The Virtual Music Teacher will use an integrated knowledge translation approach to co-create with clients and families, music therapists and educators, engineers, games developers, researchers, and Juno-nominated composer and pianist, Chris Donnelly. With this research, Dr. Biddiss and team aim to generate new methods and insights pertaining to the use of artificial intelligence that can adeptly respond to a child's music play, encourage learning and group play, and adapt musical tasks to diverse physical abilities. Working with partnering organizations including Empowered Kids Ontario, Humber College, Toronto Symphony Orchestra, and TVOKids; research outcomes will be translated into products that impact health, education, and well-being.
Dr. Biddiss is dedicated to creating innovative, solutions that support young people with disabilities to achieve their goals in both recreation and rehabilitation.
CHRP grants support innovative and interdisciplinary research projects involving collaborations between the natural sciences or engineering community together with the health sciences community, with a strong focus on KT and training leading to health and economic benefits for all Canadians. The current funding opportunity is devoted to the Artificial Intelligence (AI): Health and Society sector. Successful projects reflect innovative artificial intelligence research applied to health; and investigate ethical, legal, and/or societal impacts associated with the development, scale and spread of AI in the health sector.