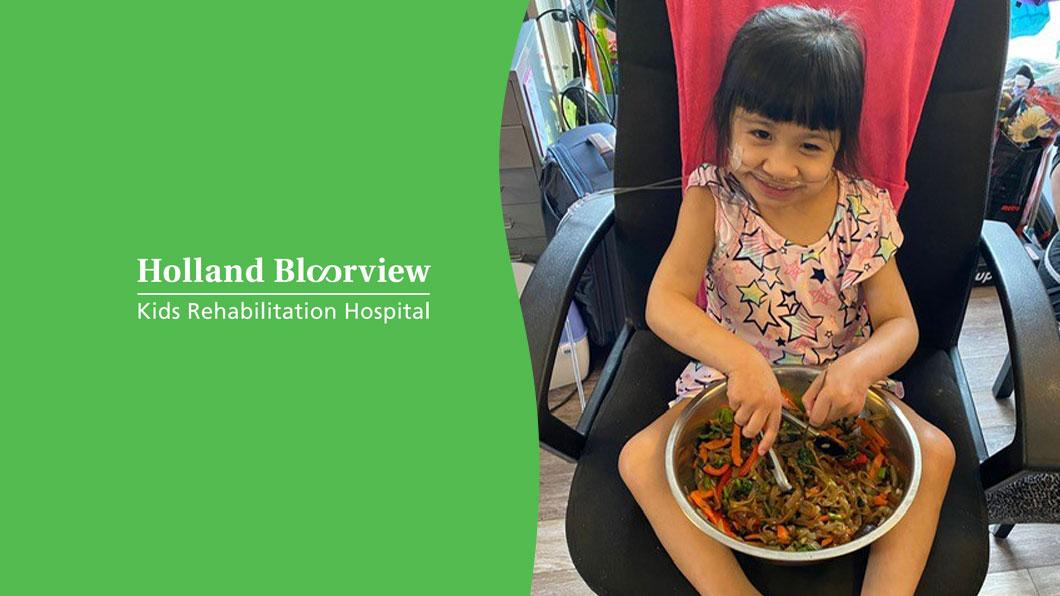 Addressing family needs through the power of community
When it was evident the pandemic created even more inequities for families of kids with disabilities, it was apparent that a new systematic approach was needed to address urgent social needs.
That's why the client health equity action team at Holland Bloorview Kids Rehabilitation Hospital decided to create a social needs screening tool, used during appointments by trained clinicians to identify the social needs and barriers of clients and their families.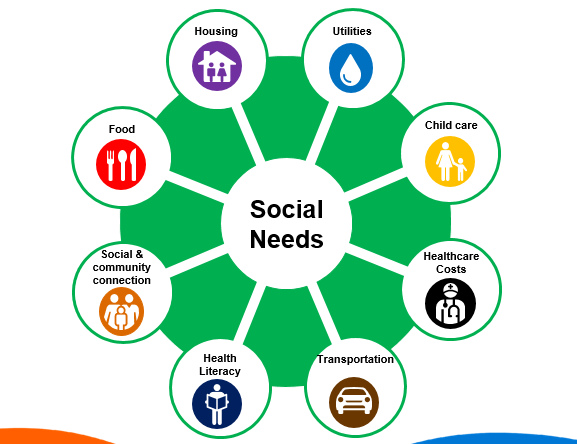 A sample of questions asked include:
Do problems securing childcare make it difficult to work or study? 
Do you often feel like you lack social or community connections? 
Do you ever need help reading, understanding and/or acting on health information? 
In the last six months, did you ever eat less than you felt you should because there wasn't enough money for food? 
Are you worried that in the next three months you may not have stable housing? 
Families are asked with the intent to help and support, without judgement. 
"It's not uncommon for me to do the screening and to have families say, 'Wow, no one has asked me this before','" says Stephanie Moynagh, a family support specialist and one of the staff members supporting the program. "I think health care is such an important environment to offer this kind of support because social needs affect the health and well-being of families and they may not feel comfortable raising these issues."
And, once staff realized just how much families needed help with their social needs, they knew something had to be done. 
Thus the Family Navigation Hub was created: a resource that offers one-on-one consultations and services as well as monthly virtual workshops in partnership with external organizations, known as the CommunityCONNECT series, for families to access and to help close the gaps when it comes to housing, food, childcare, respite and community connection.
"The workshops help connect families with community providers who have expertise in addressing areas of social needs," says Jessica Reid, the clinical lead for the hub. 
The workshop's topics and themes are based on what is highlighted through the social needs screening tool, but the aim is to continually be responsive to what families are expressing. 
While the one-on-one support is for Holland Bloorview clients who have been screened by clinicians, the CommunityCONNECT series is open to anyone—even those outside the hospital—and offers language interpretation. 
Connecting through food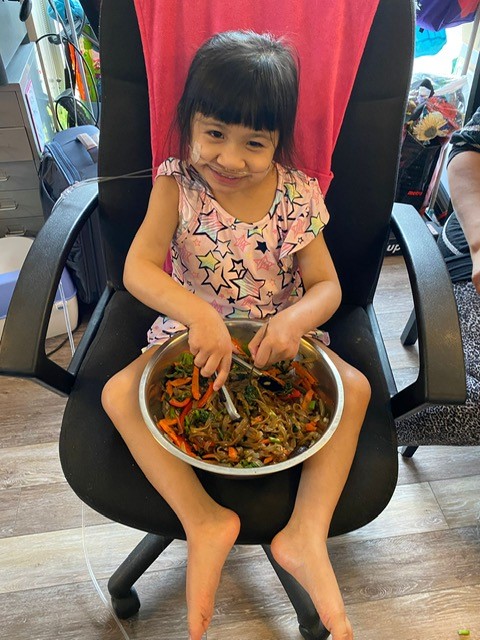 "We're really looking at all levels of the systems that exist in the community and how to bring those providers to the families," says Reid. "We work with housing help centres in the city. We also have a partnership with FoodShare to look at food security needs. We've also worked with the City of Toronto to run a session on childcare."
In fact, it's the FoodShare program that many families felt brought them together and provided a sense of community, like Rosalba—who is a mother to a child with autism spectrum disorder (ASD).
Known as the Community Kitchens Series from FoodShare Toronto, families who register are sent ingredients to prepare culturally-diverse recipes. They prepare the meals together with other families while on Zoom. The series also was a place to facilitate conversations about social justice regarding the access to affordable, healthy food, as well as the place to share experiences in how food security intersects with disability. The opportunity to connect through food quickly became a fan favourite.
"It was a very empowering experience being able to cook with other people and share ideas. It was a nice feeling being part of the community," adds another participant, who preferred to remain anonymous. 
"Even though the food we cooked is not what I typically make myself, it was new and amazing and my children enjoyed it." 
It's a sentiment Rosalba also shares. 
"If these resources didn't exist I don't know how I would've moved forward with my child's diagnosis," she says. "Now, I have families who are going through new diagnoses for their children coming to me to ask for advice, so I'm sharing my resources with them." 
Housing support
Tania, a mother of a 10-year-old son with ASD and who has only lived in Canada for two years, was connected to housing resources thanks to the social needs screening tool. She attended a housing pop-up workshop that connected her to a variety of options. 
"We are new to this country, so the housing program really helped me figure out how I can apply for the program and what supports are available," she says. Other resources she's discovered have also helped her connect with the community and those experiencing similar challenges. 
"It's not just for the kids, there's also resources for the families to get help, so it was really helpful for us." 
And while the program currently sits with the hospital, families are still strongly interested in making an impact beyond Holland Bloorview's walls. The final sessions with the latest FoodShare series included a conversation about how communities can organize and work together to make Toronto more food secure, advocating for more systemic change. 
"Our work connecting families and creating space for discussion about advocacy is an important branch of this work too," adds Moynagh. "We are honoured to support and connect families as part of their journey at Holland Bloorview."
In fact, Holland Bloorview recognizes that one of the first steps to addressing social determinants of health (SDoH) is to act on how they assess and address social needs by asking clients and families how these factors impact their lives — and to do so in safe and supportive ways.
"The Family Navigation Hub is a collaboration between social work clinical leads, family support specialists and student clinicians to support families with social needs identified on this screen," adds Reid.
"The Family Navigation Hub will work with families to support navigation goals and facilitate connections to community services, programs and resources that may be able to assist the family with their social needs."
For more information please feel free to contact familynavigationhub@hollandbloorview.ca.