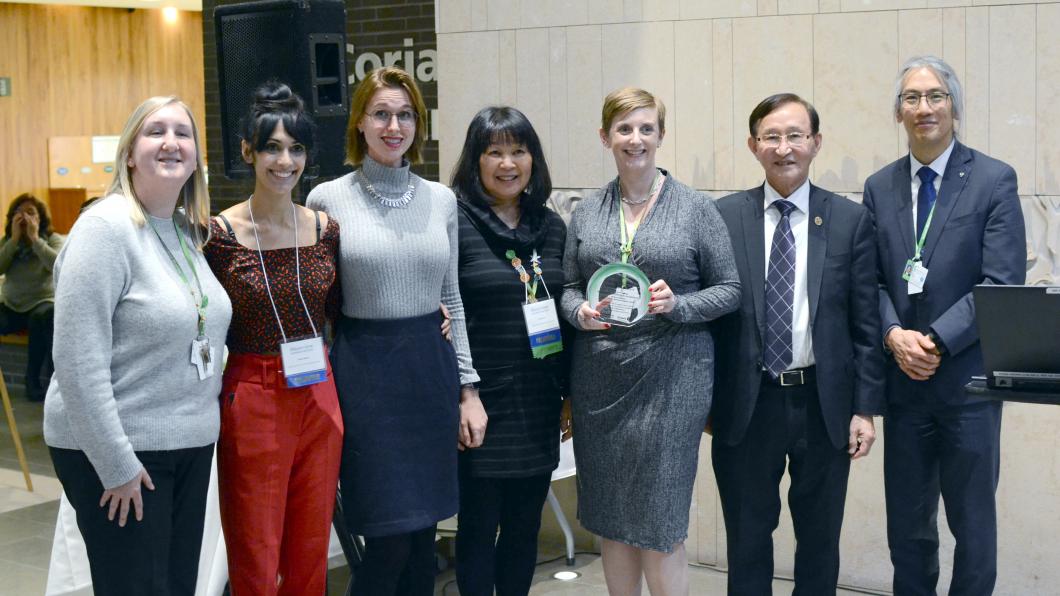 There was much to celebrate at the 14th Annual BRI Symposium
For its 14th year, the Annual BRI Symposium focused its content and presentations on one theme: At the Forefront of Radical Change: Transformational discoveries in childhood disability research.
It was an opportunity to facilitate conversation around the progress in the field of disability research on a global scale. This year, the Symposium featured research talks around big data, ethic's role in research, arts based research, global collaborations, and socially assistive robotics.
Following the breakout sessions and keynote presentation, 150 attendees showed up the awards ceremony, to celebrate this year's recipients.
This year's honoured guests were Assistant Deputy Minister Susan Picarello, Accessibility Policy, Employment Strategy, and Outreach along with Julia Hanigsberg and Dr. Tom Chau.
This year, the Honourable Raymond Cho, the Minister for Seniors and Accessibility, presented the Accessibility Excellence in Research Awards (AERA) to Dr. Amy McPherson and Dr. Sally Lindsay and their research team members, for their research projects "Nobody is (still) talking to me about sex" and "Using airborne LiDAR to map sidewalk accessibility," respectively.
"By working together, we're making real changes that will help children and their families today and for generations to come," announced Minister Cho at the ceremony.
This is the second year the AERA has been award. It recognizes projects that best exemplify the four principles of accessibility: dignity, independence, integration and equal opportunity, as well as Holland Bloorview's No Boundaries strategic plan goals.
Dr. McPherson's team consisted of: Andrew Gurza, Beth Dangerfield, Cristina Malana, Carol Gan, Christine Provvidenza, Joanne Wincentak, Shauna Kingsnorth, Dr. Fiona Moola and Revi Bonder.
Dr. Lindsay's team included: Dr. John Lindsay, Dr. Mahadeo Sukhai, and Zachary Priest.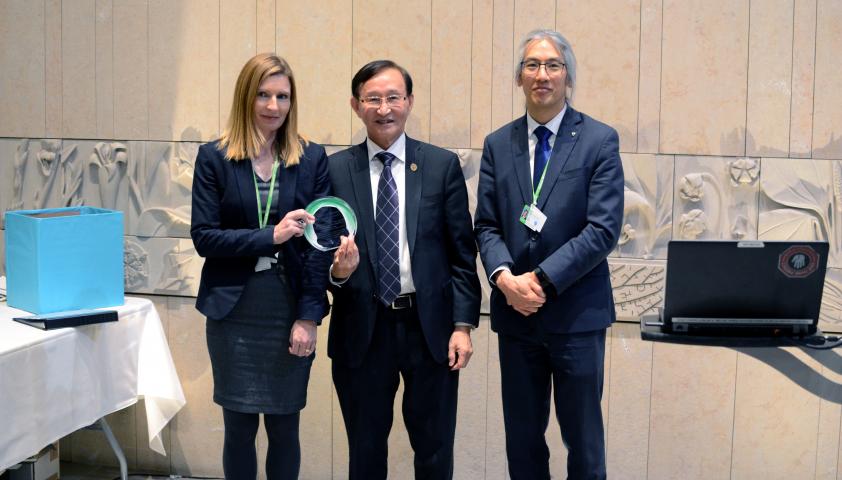 As well as the AERA, presented each year is the highly-coveted John Whittaker Memorial Award. This award, inspired by Dr. Whittaker's dedication to improving the quality of life of children with cerebral palsy and other developmental disabilities, recognizes one individual who has provided outstanding contributions to rehabilitation and made an impact on the lives of children with disabilities. Dr. Marilyn Ballantyne, the Chief Nurse Executive and Clinician Investigator, and adjunct professor at University of Toronto, was this year's recipient.
Other awards and scholarships celebrated that night were funded through the Holland Bloorview Foundation and donors, to help support innovative, interdisciplinary and applied student research proposals focused on childhood disability. This year's winners include:
People's Choice Poster Award winner:  Kendall Kolne, Sunny Bui, and Dr. Sally Lindsay, who focused on assessing the environmental qualities of an adapted, play-based LEGO® robotics program to achieve optimal outcomes for children and youth with disabilities.
2019-2020 Kimel Family Graduate Student Scholarships in Pediatric Rehabilitation award winners: Calvin Ngan and Karly Franz
2019-2020 Kimel Family Graduate Student Scholarships in Pediatric Disability Research award winners: Katherine Stover and Vanessa Tomas
The "Whipper" Watson Graduate Student Award winner: Lauren Saly
Holland Bloorview Foundation Graduate Scholarship award winners: Daniela Chan-Viquez and Danielle Duplessis
BRI Trainee Awards for Excellence award winners: Dr. Elain Biddiss for the Excellence in Trainee Supervision award, Alex MacIntosh for the Excellence in Research Collaborations award, and Dr. Julia Gray for the Excellence in Peer Mentorship award