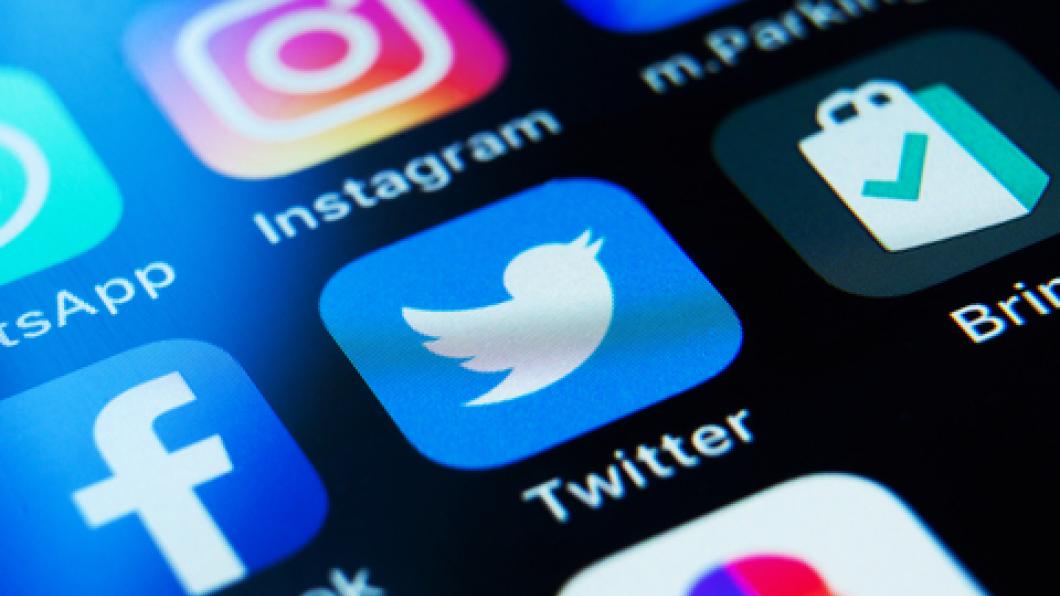 Want to know what disabled activists are saying? Hop on Twitter
By Louise Kinross

Parents of children with disabilities are often criticized for reaching out to other parents for information and perspective, but not disabled people themselves. Twitter is a great space to get grounded in what disabled activists are saying about their experiences. 
Below is a list of a variety of activists. All of them are people with disabilities. This is in no way an exhaustive list. Please send us your favourite disability Twitter handles @LouiseKinross.
-Alice Wong @SFdirewolf
Disabled activist. Founder of the Disability Visibility Project, a partnership with StoryCorps and an online community dedicated to creating and amplifying disability media and culture.
-Alison Hughes @ahughes0530
Mom, disabled, fundraiser.
-Amanda Leduc @AmandaLeduc
Writer, The Centaur's Wife (2021) | Disfigured (2020); disability rights advocate
Ann Memmott @AnnMemmott
Autistic elder.
-Annie Segarra @annieelainey
Content creator, Activist, Queer, Disabled (Ehlers-Danlos), Latina/x
-Ari Ne'eman @aneeman
PhD student in health policy at Harvard. Writing a book on American disability history
-Autistic doctor @autisticdoctor
Anaesthetist. Mother. Autistic.
-Autistic Typing @autistictyping
Indigenous autistic mother of three autistic children.
-Cam Jenkins @NeutralZoneCamJ
Co-host of a Para and Pro Sports Show.
-Carly Findlay @carlyfindlay
Author of Say Hello and editor of Growing Up Disabled in Australia.
-Chair Devils @ChairDevils
Interabled wife + husband artist duo drawing chibi Chair Devil adventurers.
-Curb Free with Cory Lee @coryleetweets
Sharing the world from a wheelchair user's perspective.
-Darla @basicnbizarre
Librarian, editor. Actually Autistic nonspeaking AAC user and self-advocate.Trans woman, lesbian.
-Dominick Evans @dominickevans
Consults Hollywood on disability & LGBTQ representation. Director/Writer/Streamer.
-Emily Ladau @emily_ladau
'I live life on wheels and write about it.' Author of Demystifying Disability.
-G Peters @mssinenomine
'I am a disabled and poor woman... Anyone who says you can't change the way things are is probably either afraid you will or ashamed they didn't try.'
-Gregg Beratan @GreggBeratan
Disabled activist, husband, father, co-founder of #CripTheVote.
-Imani Barbarin @Imani_Barbarin
Black girl magic and disabled pride.
-Jeff Preston @jeffpreston
Advocate, assistant professor of Disability Studies.
-Jonathan Mooney @_JonathanMooney
Dyslexic writer and activist and author of Normal Sucks. 
-Judy Heumann @judithheumann
Key American disability rights activist. Featured in Crip Camp. Author of Being Heumann.
-Kathryn Woodcock @safeandsilent
Deaf professor, human factors engineering.
-Karli Drew @karleia
All rock'n'roll; no walk, just droll. Copywriter, disabled activist and self-proclaimed sit-down comedian.
-Keah Brown @Keah_Maria
Author of The Pretty One and Sam's Super Seats coming in 2022. Created #disabledandcute. Bi Icon.
-Kristin Snoddon @KristinSnoddon
Deaf scholar, sign language planning and policy, inclusive education.
-Lawrence Carter-Long @LCarterLong
Disabled: Say the word evangelist.
-Leroy Moore @kriphopnation
Founder of Krip-Hop Nation, co-founder of Sins Invalid, member of National Black Disability Coalition, journalist and writer at Poor Magazine.
-Lisa Marie Walters @TheLisaWalters
I am a very tired disability blogger and advocate. 
-Liz Jackson @elizejackson
Curator of criticalaxis.org and founder of The Disabled List.
-Lucy Edwards @LucyEdwards
Journalist & digital creator changing how the world views blindness. 

-Maayan Ziv @maayanziv
Founder of Access Now App.
-Matthew Cortland @mattbc
Healthcare is a human right. Chronically ill, disabled, writer.
-Mari "Dev" Ramsawakh @merkyywaters
Writer, podcaster, They/he.
-Melissa Blake @melissablake
Writer. Blogger. Disability activist. Over 100 K followers.
-Nina Tame @Nina_Tame
Disability activist.
-Ola Ojewumi @Olas_Truth
Disability lifestyle expert. Heart and kidney transplant and cancer survivor.
-Rebecca Cokely @RebeccaCokley
Second generation civil rights activist.
-Sarah Gordy @sarah_gordy
'I have Down syndrome but that's not all that I am.'
-Sarah Jama @SaraJama_
Co-founder of Disability Justice Network of Ontario.
-Sara Luterman @slooterman
Disabled disability writer.
-Shane Baker @ShaneSbaker77
Wilp Gwininitxw of Gitxsan. Indigenous studies major UVIC. Disabled advocate and proud Gitxsan.
-Spencer West @spencer2thewest
Motivational speaker and author. He had both legs amputated at age five.
-Tracey Odell, @coolishmomma
Mom, wife, grandma. Wants to improve Toronto's accessibility. 
-The Seated Nurse @theseatednurse
-Vilissa Thompson @VilissaThompson
#DisabilityTooWhite creator and founder of Ramp Your Voice!