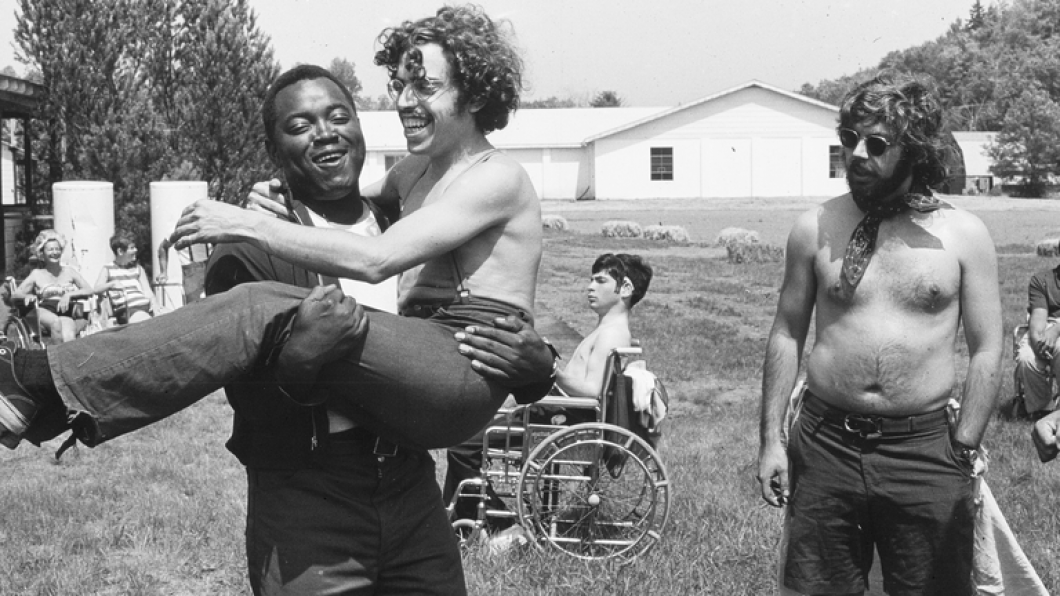 'Crip Camp' introduces us to America's disability rights heroes
By Louise Kinross
Crip Camp: A Disability Revolution, streaming on NetFlix, should be on every high school history curriculum. It shows how Camp Jened, a 1960s camp for disabled teens, just down the road from Woodstock in upstate New York, spawned activists who would lead historic protests and sit-ins for disability rights in the 1970s.
Judy Heumann, a Camp Jened camper and then counsellor, was just one of the young adults who would become a civil rights leader. 
Two days ago, Good Morning America posted this fascinating interview about her life. At 18 months, Judy had polio and was paralyzed. Doctors recommended she be institutionalized. When her mother tried to register her for school, she was turned away because Judy, who used a wheelchair, was deemed a "fire hazard." In a few years Judy was able to attend school, but students with disabilities were educated in the basement, away from their peers. She later went to college and lived in a dorm, which was inaccessible. She had to ask for help every time she wanted to go to the washroom or outside. 
During a physical assessment for her teaching licence, doctors asked her to walk and explain how she used the washroom.  Later, she was denied her licence. At 22, she took her case to federal court and the board of education settled with her out of court. She then became the first teacher using a wheelchair hired in New York City. 
In 1977, Judy led the longest federal sit-in in U.S. history demanding the Rehabilitation Act of 1972, which acknowledged Americans with disabilities were being discriminated against nation-wide, be signed into law. 
She later played key roles in the Clinton and Obama administrations. Her memoir, released in February, is required reading.