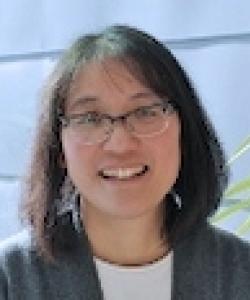 Dr. Anne Kawamura, MD
Clinician Investigator
---
Research
Centre for Leadership:
Centre for Leadership in Child Development
Research Focus:
Dr. Kawamura's research focus involves the development of adaptive expertise in residents and the teaching strategies that promote innovative problem solving skills early on in training.
---
Education & Profession
Education:
MD, Graduated with Honours, Dept of Medicine, University of Toronto
Honours BSc, Trinity College, University of Toronto
Professional Memberships:
American Academy of Cerebral Palsy and Developmental Medicine
Canadian Pediatric Society
Ontario Medical Association
University Positions / Affiliations:
Program Director, Developmental Paediatrics Subspecialty Residency Training Program, University of Toronto
Assistant Professor, Pediatrics, University of Toronto
Honours and Awards:
Fellowship for Studies in Medical Education, Royal College of Physicians and Surgeons of Canada. 
The Saunders Prize for Excellence in Clinical Pediatrics, Department of Pediatrics, Hospital for Sick Children
---
Current Projects
CP-NET
---
Publications
Kawamura A, Orsino A, Mylopoulos M. Integrating Competencies: Exploring complex solving through case formulation in developmental pediatrics. Academic Medicine. 2014 Nov;89(11):1497-501. [Epub ahead of print]. Principal Author.
Knights S, Datoo N, Kawamura A, Switzer L, Fehlings D. Further Evaluation of the Scoring, Reliability and Validity of the Hypertonia Assessment Tool (HAT). Journal of Child Neurology. 2014 Apr;29(4):500-4.Coauthor or Collaborator.
Orsino A, Gotlib Conn L, Kawamura A, Lingard L. A Qualitative Study of Residents' Pediatric Developmental Oral Case Presentations:  Relevance challenged by context. International Journal of Medical Education. 2012 Oct;3:190-197. Coauthor or Collaborator.
Kawamura A, Klejman S, Fehlings D. Reliability and Validity of the Kinematic Dystonia Measure (KDM) for Children with Upper Extremity Dystonia. Journal of Child Neurology. 2012 Jul;27(7):907-13. Principal Author.
Fehlings D, Narayanan U, Andersen J, Beauchamp R, Gorter JW, Kawamura A, Kiefer G, Mason M, McCormick A, Mesterman R, Switzer L, Watt J. Botulinum toxin-A use in paediatric hypertonia: Canadian practice patterns. Canadian Journal of Neurological Sciences. 2012 Jul;39(4):508-15. Coauthor or Collaborator.
Kawamura A, Campbell K, Lam-Damji S, Fehlings D. A randomized controlled trial comparing botulinum toxin A dosage in the upper extremity of children with spasticity. Developmental Medicine and Child Neurology. 2007 May;49(5):331-37. Principal Author.
Mei-Zahav M, Solomon M, Kawamura A, Coates A, Durie P. Cystic Fibrosis Presenting as Kwashiorkor in a Sri Lankan Infant. Archives of Disease in Childhood. 2003 Aug;88(8):724-5. Co-Principal Author.
---
Contact Info
Contact Information:
Holland Bloorview Kids Rehabilitation Hospital 
150 Kilgour Road Toronto, Ontario M4G 1R8 
Tel: 416-425-6220, extension 6137
Contact Email:
akawamura@hollandbloorview.ca