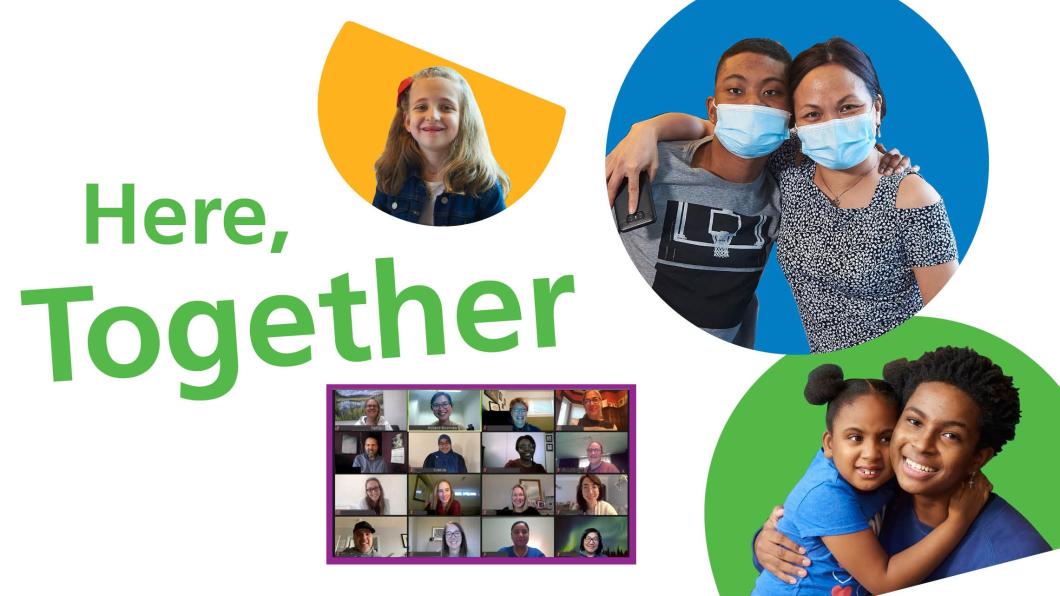 Impact report 2021-2022: Here, Together
Holland Bloorview Kids Rehabilitation Hospital has announced the release of its 2021-2022 impact report at this year's annual general meeting on June 15. The report features hospital statistics, major achievements and our overall impact on children, youth and families over the past year.
Our 2021-2022 fiscal year presented us with new challenges and uncertainties. Together, we learned to listen, adapt and set inspiring goals for the year ahead. We surpassed our fundraising goals, took steps toward addressing systemic racism and oppression within our workplace and advocated for system-wide change in partnership with others in the pediatric health sector.
As a team, we took care to consider the physical, mental and emotional well-being of each client and family that entered our doors.
We invite you to check out this year's impact report featuring the following:
The clients we serve and an overview of our hospital staff, students and volunteers
Client profile, including common diagnoses
Holland Bloorview by the numbers, including financials
Major milestones, stories and achievements such as:
All of this and much more can be found in our full 2021-2022 impact report.
We made it here thanks to our team of staff, clients, families, volunteers and donors. Thanks to our incredible community, we pushed beyond boundaries and barriers, reached new heights and worked toward building the most meaningful and healthy future for all children, youth and families.