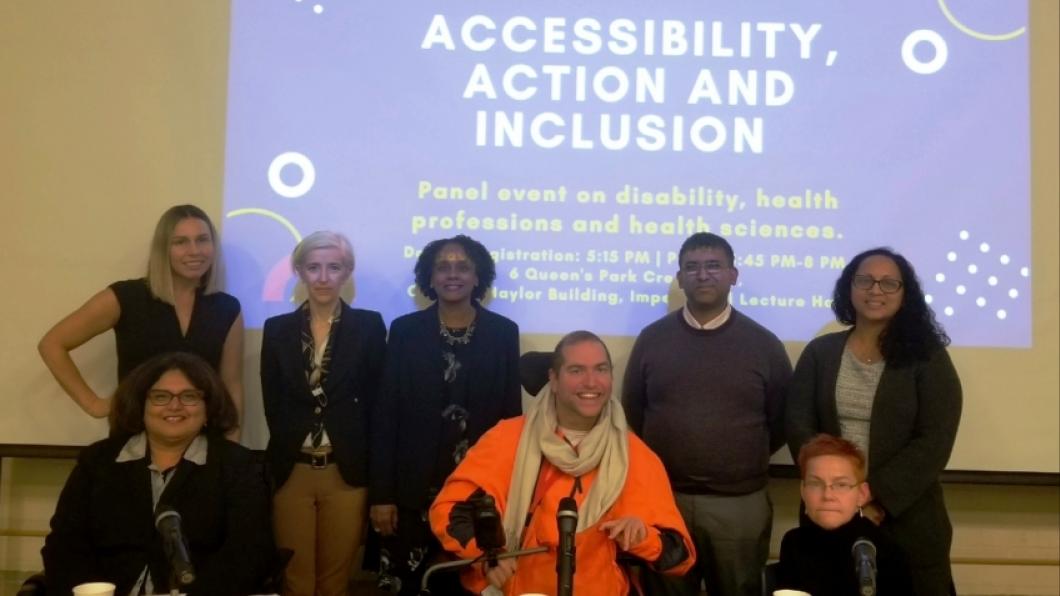 Holland Bloorview recognizes International Day of Persons with Disabilities
Every year on December 3, the United Nations and the world celebrate International Day of Persons with Disabilities, a day to re-affirm and to draw attention to the rights of people with disabilities. This annual day is observed globally to increase awareness of the obstacles that people with disabilities encounter in their everyday life.
To mark the day, Holland Bloorview Kids Rehabilitation Hospital actively engaged in a number of activities internally and externally.  
Holland Bloorview's executive lead of equity, diversity and inclusion, Meenu Sikand, took part in a panel discussion hosted by the University of Toronto's Faculty of Medicine's Office of Inclusion and Diversity, in partnership with the International Centre for Disability and Rehabilitation and CNIB. The panelists discussed creating accessible spaces in health services, education and sciences.
"It's important on this day and every day to engage in conversations that help promote inclusion and accessibility for all people with disabilities," says Meenu Sikand. "Our government has come a long way in establishing laws and human rights codes fortifying their determination to make this country one that is more accessible to all. But, there is still so much more work and advocating to be done to make the disability movement diverse, inclusive and equitable."
Holland Bloorview also attended a celebration event at Queen's Park and participated in Great West Life's International Day of Persons with Disabilities awareness event.

Internally, an event was held to discuss the importance of fostering an environment of inclusion and accessibility for our staff, volunteers, clients and families.

Thank you to everyone who celebrated International Day of Persons with Disabilities and participated in events locally and around the world.