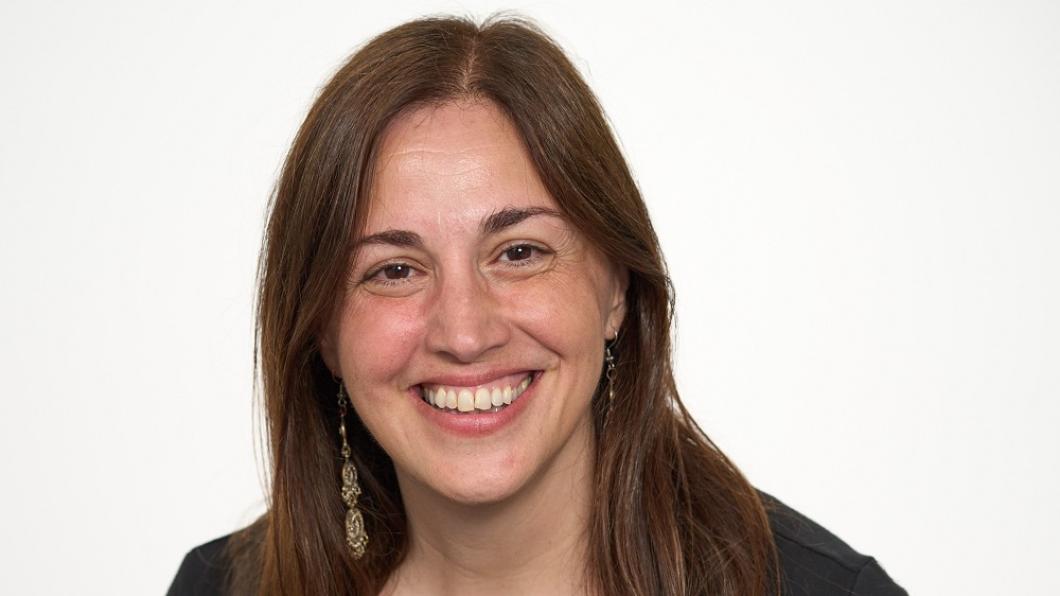 Holland Bloorview announces new vice-president, research
Dr. Evdokia Anagnostou, senior scientist and child neurologist, set to become the first woman to take the research helm of Canada's largest pediatric rehabilitation hospital
Dr. Evdokia Anagnostou has been appointed as the new vice president of research and director of the Bloorview Research Institute (BRI) at Holland Bloorview Kids Rehabilitation Hospital. Her appointment begins on January 1, 2023.  She becomes the first woman to assume executive oversight of research at Canada's largest pediatric rehabilitation hospital.
"I am delighted to welcome Dr. Evdokia Anagnostou at this important time in the BRI's history and look forward to her leadership as we continue to be at the global epicentre of childhood disability research," says Julia Hanigsberg, president and CEO of Holland Bloorview. "With the near completion of the largest research expansion in our hospital's 122-year history, Dr. Anagnostou will work to further enhance the integration of research and clinical care while securing funding and philanthropic support, and building profile and partnerships across Canada and the globe.  She will continue our long-held tradition of keeping the child, youth and family voice at the centre of our research activities and will advance newer and critically important work of inclusion, diversity, equity, accessibility and anti-racism."
"I am thrilled and humbled by the opportunity to help shape the future of research in neurodevelopmental conditions and childhood disability with our extraordinary BRI team, in collaboration with families, children and youth, hospital clinicians and leaders, and our local, national and international partners," says Dr. Anagnostou.  "With an incredible foundation of impact and engagement informed by the voices of neurodiverse youth and their families, I look forward to further building knowledge and sparking innovation."
Dr. Tom Chau, immediate past vice president of research and director, BRI, completed his appointment on September 30, 2022, returning to lead BRI's PRISM Lab as a senior scientist and professor at the Institute of Biomedical Engineering at the University of Toronto. "I am excited by the appointment of Dr. Evdokia Anagnostou," says Dr. Chau. "I am eager to work under her leadership to take research at Holland Bloorview to even greater heights and further impact."
Dr. Anagnostou brings a wide breadth of expertise as a highly acclaimed researcher, child neurologist and senior clinician scientist.  With Holland Bloorview since 2008, she has spent the last 20 years examining the structure of developmental neurodiversity and translating such understandings into novel interventions for children, youth and adults with neurodevelopmental conditions.  She has secured more than $100 million dollars in new funds as principal investigator or co-investigator, has been published 200 times and holds an outstanding h-index score of 62. Her work has been cited more than 16,000 times in high-profile journals around the world.
In 2011, Dr. Anagnostou established the Autism Research Centre at Bloorview Research Institute with Dr. Jessica Brian. This high-impact and influential team has grown to five faculty, more than 40 research staff, generated more than $120 million in research funding and has generated 15 industry partnerships, several patents, and engagement in seven government advisory committees.    
Dr. Anagnostou is a professor at the Department of Pediatrics, University of Toronto and holds the Canada Research Chair (Tier 2) in Translational Therapeutics in Autism Spectrum Disorder (ASD) as well as the Dr. Stuart D. Sims Chair in Autism. She's led the Province of Ontario Neurodevelopmental (POND) network, a translational Canadian alliance of more than 40 investigators and clinicians and has been elected to the board of the International Society of Autism Research (INSAR). This year, she was appointed INSAR fellow, the highest honour that the society gives to recognize sustained international research contribution to autism science. Her leadership in international networks includes representing Canada on the Lancet Commission on the future care of ASD across the globe and contributing to the Canadian Academy of Health Sciences report on future policy development on the topic of autism in Canada.
Dr. Virginia Wright remains the interim vice president of research and director of the BRI until December 31st, 2022.