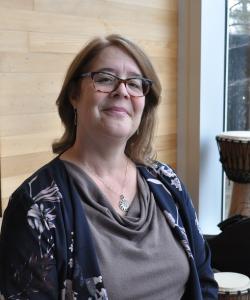 Dr. Jessica Brian
Psychologist
Dr. Jessica Brian, PhD, is a psychologist, senior clinician scientist, co-lead of theAutism Research Centre at Holland Bloorview Kids Rehabilitation Hospital and associate professor at the University of Toronto in the Department of Paediatrics.

Dr. Brian received her Ph.D. from the Clinical-Developmental Program at York University and received intensive training in Applied Behaviour Analysis (ABA) during a full-year internship at the Princeton Child Development Institute in New Jersey.

Jessica has been deeply involved in a range of multi-site research programs aimed at understanding the emergence of autism spectrum disorder (ASD), the behavioural phenotype, and genetic markers of ASD and related disorders. For over a decade, Dr. Brian has been involved in the Canadian Infant Siblings Study and is a member of the international Baby Siblings Research Consortium.

Dr. Brian co-developed and led the evaluation of Social ABCs, a very early parent-mediated intervention for infants and toddlers with emerging ASD or related social-communication challenges.