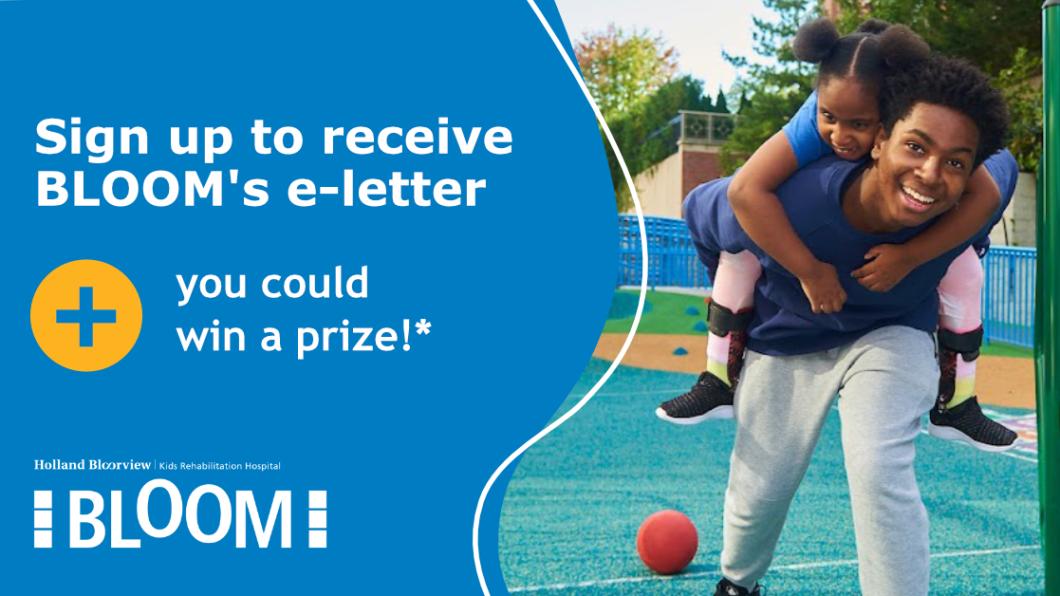 Sign up for BLOOM's e-letter and you could win a prize!
BLOOM is Holland Bloorview's online content on parenting children with disabilities.
What is BLOOM?
BLOOM is Holland Bloorview's monthly e-letter that combines family stories and expert advice on raising children with disabilities; candid interviews with activists, clinicians and researchers; disability news; new books and videos; and shout-outs to people making the world more inclusive. It was also named one of Feedspot's top 2021 Disabled Child Parenting Blogs.
"It always addresses practical issues, but it always does so in the widest and deepest way, describing people and perspectives and telling stories that stay with me for months after I read them," describes Ian Brown, author of The Boy in the Moon
Enter for a chance to win!
Take a moment to register your e-mail by Friday, December 31, and you'll be added to a draw to win:
one of 3 framed Stephimals by Toronto autistic artist Steph Coveart
3 Indigo gift cards
3 Dear Everybody t-shirts
3 Craig's Cookies boxes
Winners will be randomly selected!