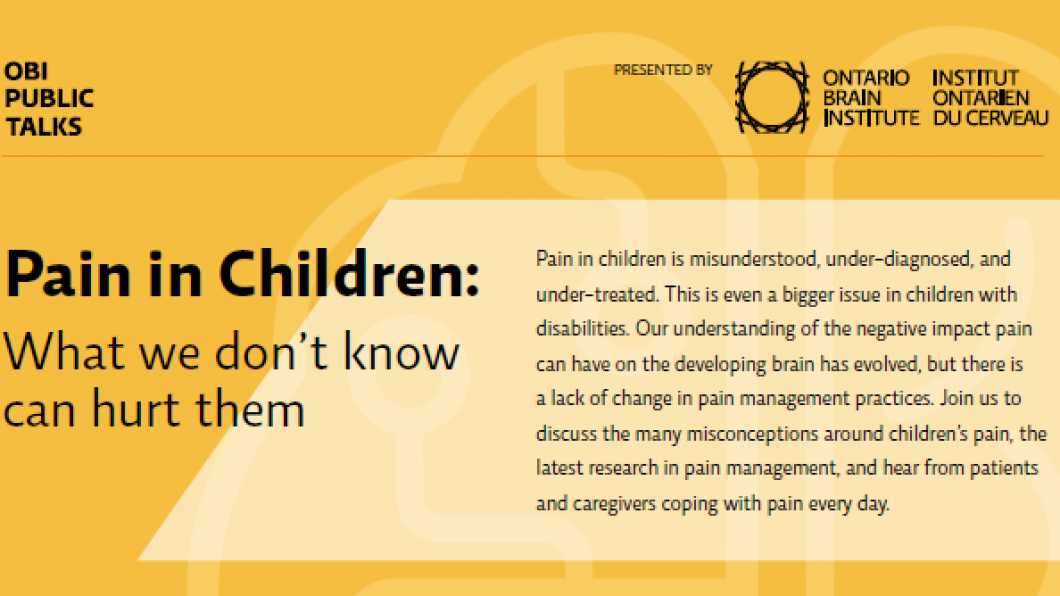 Pain in Children: What we don't know can hurt them (public talk April 23)
Join the Ontario Brain Institute (OBI) on April 23rd to discuss the many misconceptions around children's pain, the latest research in pain management, and hear from patients and caregivers coping with pain every day.
Pain in children is misunderstood, under-diagnosed, and under-treated. This is even a bigger issue in children with disabilities. Our understanding of the negative impact pain can have on the developing brain has evolved, but there is a lack of change in pain management practices.
Featured speakers include Dr. Darcy Fehlings, senior clinician scientist at Holland Bloorview Kids Rehabilitation Hospital (Holland Bloorview) and Donna and Julian Cappelli; a family with a powerful story to share.
For more information and to register visit Pain in Children.