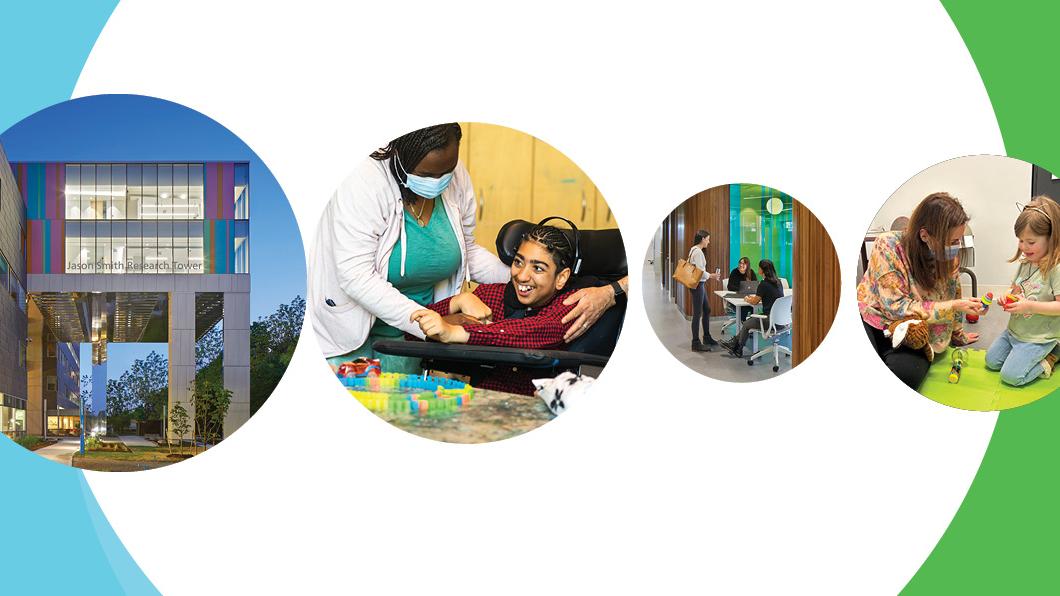 New era for the BRI: Bloorview Research Institute launches its strategic priorities
New priorities will guide transformative, equity driven research dedicated to personalized versions of a good life for children, youth and families
The Bloorview Research Institute (BRI) has launched its new strategic priorities. Under the helm of Vice President of Research Dr. Evdokia Anagnostou, the plan will guide the institute's pursuit to advance transformative, equity driven research dedicated to enabling personalized versions of a good life for individuals with childhood onset disabilities, acquired brain injury and developmental differences, their families and communities, throughout their lives.
The BRI is the only university-affiliated research institute in Canada dedicated to pediatric disability and one of very few around the world. The institute also has consistently ranked among the top 40 research hospitals across Canda for more than a decade.
This plan comes on the heels of the institute celebrating its largest research expansion in the hospital's 124-year history, supporting critical, clinically relevant research conducted by scientists, researchers, and trainees with state-of-the art research equipment, the new 11,000 square foot Jason Smith Research Tower and fully accessible, open-concept space to foster collaboration.
"I am delighted to share our research institute's new strategic priorities, which guide our research, investments and partnerships over the next seven years. I am grateful to our BRI teams and the research community for the valuable insights and expertise they shared throughout the development of this plan. The road ahead is paved with discoveries, innovations, transformation and incredible promise. I can't wait to be on this journey with everyone," says Dr. Evdokia Anagnostou, who is also the director of the BRI.
Built on the voices of over 100 scientists, investigators, researchers, research staff, trainees, hospital leadership, youth and families, and advocacy groups and aligned with the hospital's Holland Bloorview 2030 strategic plan, BRI's four strategic priorities are: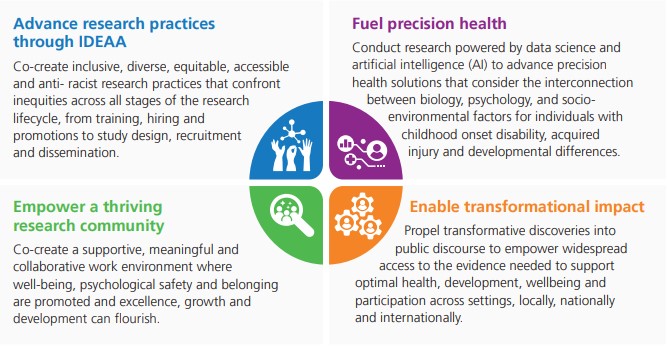 Learn more