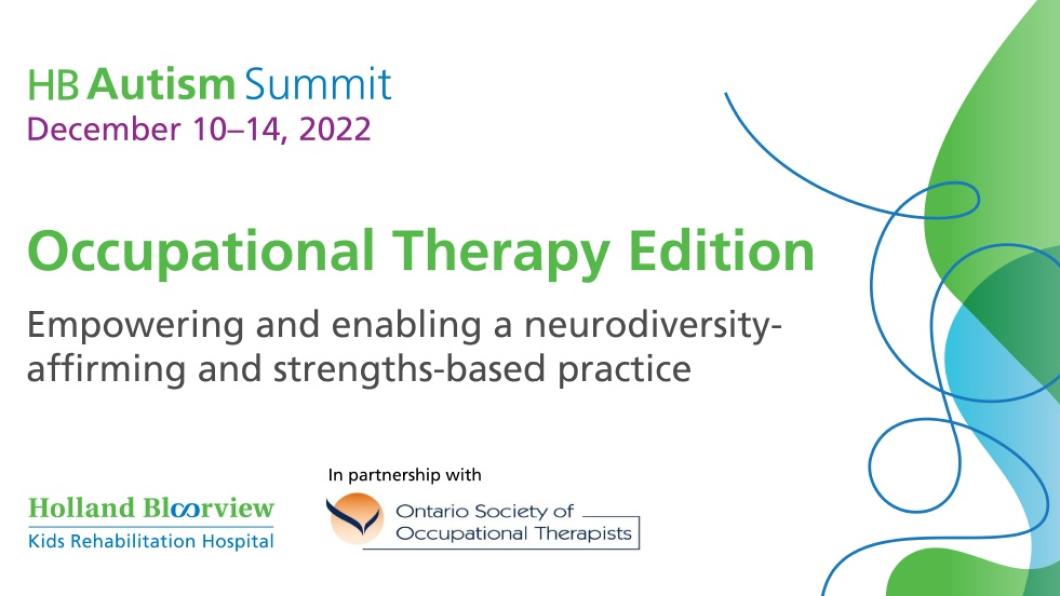 Holland Bloorview's Autism Summit-Occupational Therapy Edition, a global success
Participants from 42 countries attended HB's Autism Summit- OT Edition 2022
Holland Bloorview Kids Rehabilitation Hospital's Autism Summit 2022 brought together more than 2,400 participants from 42 countries for in-depth conversations about supporting children and youth with autism.
The free, five-day virtual event featured 36 speakers including national and international experienced occupational therapists, other allied health-care professionals, parents of children and youth on the autism spectrum and thought-provoking autistic advocates and other neurodivergent speakers.
"The event showcased creative and innovative thinking and research advancements in childhood disability," says Julia Hanigsberg, president and CEO of Holland Bloorview. "This was an excellent opportunity to learn, advance knowledge and sharpen skills to better support children and youth on the autism spectrum."
Moira Peña, an occupational therapist and team lead of autism programs and projects at Holland Bloorview led the development of the summit, now in its second year. She notes: "Our call to action from the summit is to not only recognize and address challenges that come with a diagnosis, but also to leverage a person's strengths. We can do this by identifying neurodiversity-affirming principles and strengths-based approaches and working towards adopting them into our practices."
Holland Bloorview hosted the summit held from December 10 to 14, 2022, in partnership with the Ontario Society of Occupational Therapists (OSOT).
To learn more, visit the Autism Summit website.